Health Care Management Essay Sample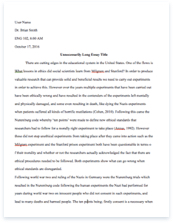 The whole doc is available only for registered users
OPEN DOC
Get Full Essay
Get access to this section to get all help you need with your essay and educational issues.
Get Access
Health Care Management Essay Sample
Introduction
The health care system has been in a crisis for quite some time with the government only taking care of the older generation by use of medical care bodies ort organizations referred to as Medicare and Medicaid. Then rest of the population is left alone to fend for themselves and very few insurance companies cover health issues. Basically There are only two renowned providers if healthcare services; they include Blue Shield and United health care. The company is responsible for providing full spectrum of their service work (health benefits plans). United health care services are affordable and of good quality and are provided to over 26 million people who contract these services directly and about 550,000 medical practitioners and other professionals in the medical sector. About 4,800 healthcare facilities are also accessible to these services.
State Health Care Statutes
 The health insurance schemes in the United States is immensely controlled and regulated by the individual states it's been found that some states need plans that are able to cover certain kinds of health care providers or provide some of health advantages. others rules and regulation of the state influence the way certain states provide services for example the ability of the insurance scheme excludes individuals from health cover (Mills & Bhandari 2002).
Many of the regulation policies in the healthcare insurance sector and especially the underwriting are specifically designed to address and attain some particular objectives as well, like controlling escalating cost of the healthcare or increasing the availability of the medical coverage, especially for high risk individuals (Gerard et al 2008). Attaining these objectives invariably needs some trade offs, but the policy makers give these trade exclusions on rare occasions and make them explicit. for instance the rating rules that allow older people, high risk patients, and sick workers to access low cost (cheap) healthcare insurance without exclusions for medical situations can make the health insurance come within the means of these workers, but at the cost of making other people especially the young, healthy worker compensate for this by paying higher premiums than they could have otherwise paid in normal situation (Marc & Alan 2008).
When the young generation does not partake in the healthcare insurance schemes, their absence becomes conspicuous and this also increases the premiums for the people who still retain them. Different states have different regulations on this, hence the impact varies. Some states make to very difficult for individuals to buy low cost plans that would only cover them during catastrophe (Mills & Bhandari 2002). In some cases, the benefits requirements and rules of the insurance may increase the premiums to the point that the insurance does not allow for so many individuals. The state level regulation of the heath insurance has a very crucial economic impact though it ha received very little attention from the academic and health policy.
Reimbursement of Non-Mds
Many Mds are compensated for via the Blue Shield Insurance Plans. These plans are found in all the US states (William et al 2005). Each population segment is covered by different  ambit comprehensive employer population,  population are covered in its ambit inclusive of large employer coverage, small firms coverage plus coverage of individual health for families with no access to the group health insurance. In a surplus of 80 percent of the United States health facilities and approximately 90% of the doctors in the U.S accept Blue Shield Insurance health insurance compensation. In addition, more than 75 percent of the Fortune top one hundred companies and half of all 500 companies Fortune provide Blue Shield Health Insurance cover to their workers (Gerard et al 2008).
The doctors in the US usably get their compensation after offering services and this is done basically by the use of insurance companies since most of the citizens at least own some kind of insurance (about 84.7%). Some have purchased the services individually while the rest about 27.8% rely on the programs offered by the government. Some people do not own any form of coverage and still the government has no policies for such people and hence are not guaranteed of healthcare (Mills & Bhandari 2002).
Those that are covered for by the employers who contribute to the health insurance also have to contribute something. The employer chooses the plan to be used for certain groups, negotiates with the insurance company. There are several insurance providers other than blue shield and one of them includes public Health care (Marc & Alan 2008). Its estimated that last years about 36% of expenditure of individual health, state and local governments spent 11%, private direct from the pocket was 15%, federal government 34% and other finances 4%.
Apart from blue shield, the patients who are sick can use other types of insurances or compensations to make payments. It's a very difficult task again to search for that facility that will accept the type of insurance they are carrying (Carmen et al 2004). Some facilities are outside the insurance program (network service) and this means that the insurance will not cover this type and the patient consequently has to bear extra expenses (Roehr 2008). The medical practitioners and healthcare facilities are able to negotiate with insurance providers while in some cases, the values are already set by the government's laws and regulations. The United Healthcare provides payment to doctors is made through plus point as in the following means.
Provision Plan
In Network Service
Out Of Net Work Service
Deductible-payable before the year commences
Not applicable-
Individuals pay $ 900

Family- 18,000

Co-Insurance (out of Pocket)
The plan compensates the doctor 100% after you given your co pay
Pays 30% after deduction
Lifetime Maximum (surgery and Mental heath)
Unlimited payment
Limit of $ 2,000,000
Out-pocket expenses
Pays- Individual $1,500

Groups $ 3000

Individual pay $4,500

Groups pay 3000
The following non-Md services are also compensated for differently by united Healthcare from the way blue shield compensates Mds
Services/feature
In network service
Out Of Network Service
Services carried out in office setting by a Physician
$15 Primary Care co-paid per doctor offices visit

$20 co-paid per every visit to Specialist office

30% after deductible
doctors Services carried out in a Hospital
10%
30% after deductible
doctors Services carried out in an Ambulatory Surgical Center
10%
30% after deductible
Surgery that is Office Based
$15 co-pay per principal Care doctor office visit

$20 co-paid per Specialist office visit

30% after deductible
Preventive physicals, child welfare care, Preventive Care
$15
Not covered
Scheduled immunizations
$15
Adult Immunizations not covered
Inpatient Hospital Services
Medical/Surgical Care (includes maternity).
10%
30% after deductible*
emergency care in emergency room
$50 co-payment on every emergency visit. In case of admission, co-payment is waived.
Inpatient Surgery, anesthesia and other use of operation room
10%
30% after deductible
When you pay 30 percent after you have met the needed deductible and any expenses over reasonable and customary; the cover plan will reimburse 70 percent of reasonable and customary after you've met the needed deduct able (Marc & Alan 2008).
Medicaid is also available in the United States and this program allows low compensation rates to providers with government insurance. Providers can also be reimbursed from the charity care from the individuals who cannot meet their medical bills (Roehr 2008). This program is almost in all health facilities and is funded by sponsors like religious organizations, non-profit organization, and government subsidies among others.
The active labor act and the emergency Medical treatment mandated that virtually all medical facilities to accept every patient, without regard of the ability to pay for emergency services (Carmen et al 2004). This provides the advantage of preventive care and the continuity of basic healthcare.
In most cases, many people who are employed have medical cover that is co-paid by the employer. This service allows the employer to deduct some funds from the employees' salary to take care of medical bills. Initially this program seemed successful but recently, the cost of employer paid medical insurance is very costly (Roehr 2008). The premiums for family insurance have increased by 78% while the salaries have only risen by 19%.
The government sometimes undertakes to assist the citizens and this is achieved by funding some programs that can be used to make payments to the doctors and health institutions. Some of these programs that can make payments and are supported by the government are Medicare, Medicaid, veteran's administration, TRICARE and state health program for children (William et al 2005).
Conclusion
The united states in the only nation among the industrialized countries that does not have a universal healthcare coverage for its citizens; This means that the services provided are liberalized and uncontrolled since the governments regulation can be interfered with by those who can afford the best medical care while the poor people will remain suffering. The state regulation of payments is also not effective since the health insurance cover providers work independently without government support are bound to let down both the patients and care providers. The efficiency, sustainability, access and quality of the health care system are then very contentious on the current political scene. A better way of compensation for medical services has to be sought relentlessly.
 References
Carmen D, Bernadette D. P. & Cheryl H. L. (2004) Income, Poverty, and Health Insurance Coverage in the United States- 2004, U.S. Census Bureau, Current Population Reports. Consumer Income, pp 60–229 from retrieved on 4th 2009 from www.cen­sus.gov/prod/2005pubs/p60-229.pdf
William J. C. Amanda K. & Mark H. S. (2005) .State Health Insurance Regulations and the Price of High-Deductible Policies. fhss.byu.edu/econ/faculty/showalter/insurance-regulations-1%2014%2005.pdf
Roehr B. (2008). Health Care In US Ranks Lowest Among Developed Countries. BMJ 337
Gerard F. A. et al (2008) it's The Prices, Stupid. Why The United States Is So Different From Other Countries. Health Affairs. Volume 22. Number 3. May/June
Marc L. B. & Alan C. M. (2008) The Concentration Of Health Care Expenditures, Revisited. Health Affairs. Volume 20. Number 2. March/April 2001.
Mills R.J & Bhandari S. (2002) Health Insurance Coverage in the United States. Current Population reports