Health Care Marketing Analysis for Nutri Cardiac Rehabilitation Centre Essay Sample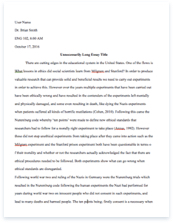 The whole doc is available only for registered users
OPEN DOC
Download Essay
Get Full Essay
Get access to this section to get all the help you need with your essay and educational goals.
Get Access
Health Care Marketing Analysis for Nutri Cardiac Rehabilitation Centre Essay Sample
Introduction
            Marketing is an important aspect of any business no matter its field of operation. In marketing various theories of marketing are put to test in order to come up with the one that suits the market. Cardiac rehabilitation centers provide services which are aimed at patients who have heart problems more so for those who have suffered an acute damage to the heart or for those who undergone surgical   procedures. Proper marketing is appropriate for a centre like this one in order to ensure that there is raised awareness of existence of such facility in the neighborhoods. (Brassington and Pettit, 1997)
SWOT analysis
Strengths
A large established client base which means we have confidence in our services
Highly dedicated staffs who are customer friendly hence making it easy to retain new clients.
Fully equipped rehabilitation facilities.
Threats
Fierce competition from other established and new operators coming in the field.
Possibility of acquiring many clients exceeding our capacity since we have a limited area for expansion.
The following is our marketing strategy:
Product
            Nutri-Cardiac rehabilitation centre offers a variety of services which are aimed at mitigating the situation of those with heart problems. It offers a variety of programs to both inpatient and outpatients. The product offered will include drug therapy for those with coronary heart disease which is coupled with exercise programs to improve their health. At Nutri-Cardiac Rehabilitation centre, we provide a program to help you lead a health life style in order to prolong your life. Most of our programs are outpatient based on low-risk patients with myocardial infarction, coronary bypass or angioplasty.
            All our products will be offered according to the standards in the market and we shall ensure that they are of higher quality than what our competitors are offering. Our services shall be more personalized aimed at attending to the personal need of each and every person. (Baltas, 2001)
Price
            We will ensure that all our products and services are offered at an affordable price to all our clients. In relation to other rehabilitation centers in the market, all our products and services will be offered at 15 percent less. Our prices are as follows:
 Product/Service                         Price per session          Average market price
Drug Treatment                                 US$200                      US$230
Exercise programs                              US$50                        US$75
Diet and lifestyle Counseling                        US$100                      US$150
            The above price list will help the rehabilitation centre to cut a price competitive edge above the competitors in the market. With the market becoming more and more crowded, we have found out that all centers are offering the same packages as recommended by the public health department and hence we can only have a market edge in price only. (Brassington and Pettit, 1997)
Place
            Our target market will be those who are mostly affected by the disease. This will include those in hospitals and those attending clinics. Our market research data has proved that this condition is affecting those in their middle age most and hence the place of work will also be an important market for us.
            This marketing strategy will be aimed at reaching the segment of the market that is mostly affected by cardiac diseases. This will in particularly be aimed at reaching the old since they are the ones who are mostly affected by the condition. However it will include additional efforts to reach the middle age group which is considered as highly prone to the condition and who are our potential clients.
            In the strategy we will also be targeting various channels to reach our customers. We shall put advisement in the media as one way of reaching those who are at home. The general aimed of this will be to raise awareness among the population on the dangers which is posed by cardiac diseases in order to entice many to attend screening clinics. (Kotler, 1996)
Promotion
            To ensure that we reach more customers and retain those we will have already acquired, we will carry out many promotion strategies. This will involve promotions in the centre and in the advertising media. In the advertising media, we shall carry out promotions which will be aimed at raising public awareness of the need to go for screening and the need to attend a rehabilitation center if one is diagnosed of a cardiac condition.  This will ensure that we will public awareness of our existence and at the same time reach more potential customers who may go for screening and find that they have cardiac diseases. In the rehabilitation centre, we will extend promotions by ensuring that we lower the charges for those who will be coming for the triple remedies including drug therapy, exercise programs and diet and life style counseling. We shall be offering all the services at 75 percent of the total price hence a discount of 25 percent overall. This will ensure that we built a portfolio of clients coming for all the services. (Kotler, 1996)
Policy
            In our marketing strategy, we are going to follow the set policy in the market by the public health department. Firs we shall ensure that we keep to the business code of ethics. We understand that most of the people with cardiac condition presumable see it as the end of their life and hence most of them are desperate for any kind to treatment to give them hope. Hence in our marketing strategy, we shall keep to the code by ensuring that we offer what is realistic to us and to our clients. In the same manner we shall ensure that we operate according to the laid down policies by the public health department and give diet counseling following the American nutrition rules. Our marketing policy shall be to reach as many people as possible with cardiac condition in order to assist them regain their normal health and prolong their life while at the same time generating enough funds to sustain the operations of the center. (Kotler, 1996)
Partnership
            In our marketing strategy, we shall enter into partnership with many other organizations which operates within our line of services. In this regard we will seek to partner with private and public hospitals in order to ensure that we offer the best of services to people with cardiac problems.  At the same time we shall also partner with other rehabilitation centers which will be important to help us exchange information between us. This shall be to enable continuation of services for clients who join our center from another centre since we shall have to exchange information about the client. We shall also partner with the media in educating the public about cardiac diseases and how best to live with them.  We shall also partner with other organizations as part of our social corporate social responsibilities. (Burgess, 1998)
Politics
            We understand the issue of politics and how they are best applied in marketing. But we want to put it clearly that our marketing strategy will not make use of negative politics which are aimed at soiling the name of to others for the purpose of attaining a competitive edge in business. On national platform, the center shall make use of the current enabling political atmosphere to ensure that it serves the client well. This shall be enabled by reduced restrictions in offering of private health services. However we shall not use the existing lack of comprehensive public health policy to our advantage and we shall ensure that we adhere to professionalism in our work. (Brassington and Pettit, 1997)
Reference:
Baltas, G. (2001). The effects of nutrition information on consumer choice. Journal of Advertising Research, Vol. 41(20: 48
Brassington, F. & Pettit, S. (1997). Principles of Marketing. Britain: Pitman Publishers.
Burgess, S. (1998). Building Market Strategies in South Africa. South Africa: Zebra Cross.
Kotler, P. (1996). Principles of Marketing. London: Prentice Hall.