Health Care Operations Essay Sample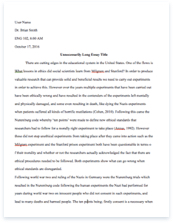 The whole doc is available only for registered users
OPEN DOC
Download Essay
Get Full Essay
Get access to this section to get all the help you need with your essay and educational goals.
Get Access
Health Care Operations Essay Sample
This is a short analysis of how a Healthcare Institution's administrator should monitor and thereby improve the way Hospital Acquired Conditions (HAC) are managed and eventually minimized. The analysis is divided into two sections, with the first one describing the methods to be employed whereas the second section illustrates effects of different stakeholders and operational framework.
Effective Coping Methods
            Reducing the number of HACs in healthcare institutions should indeed be seen as responsibility of each official despite the management level (Colkar, 2008). This should be the first mentality that an administrator should plant into the minds of employees. Secondly, the administrator should ensure training employees on HAC, including how they are acquired, how to stop them and, most importantly, how to employ the best practices as stipulated by federal industry regulators and state of federal developed statutes. Thirdly, the administrator should ensure that middle managers and team leaders are well informed about HAC issues and are therefore capable to oversee other employees work.
Finally, the administrator should consider employing the services of state or federal officials in regular occasions. These officials would play an important role of guiding the respective institution towards reducing and possibly eradicating HACs. The services of reputable and well exposed consultants should also be considered, reason being their wide experience with other healthcare institutions. These consultants could indeed provide new insights and approaches that end up improving efficiency (Colkar, 2008). The administrator should further ensure decentralized and independent management of HAC by entrusting these responsibilities to an able official. By so doing, the administrator would be creating a one-stop point of dealing with HACs. People from various departments would be getting information from the new office, which will also be responsible in employee training. The office would also be responsible in collecting and analyzing data pertaining to HACs.
Organizational Influences
            The process of reducing HCAs in healthcare institutions is affected by several factors, some of which would be discussed in this section. First are the environmental effects that involve the general work conditions within respective facilities. The interaction between employees might hugely affect the number of HCAs and even the rate of change in a given time. In this case, employees should be encouraged to develop positive team work skills and therefore collaborate effectively. These employees should also develop constructive work rapport with patients and therefore generate an environment that would result to reduced HCA cases. Second are the organizational effects that develop from stakeholder preparedness in dealing with work process challenges.
Overcoming HCA cases challenges would therefore require the administrator to develop progressive organizational culture at the facility. Third source of effects is the internal data collecting systems, which need to be easy to use by the employees. The administrator would need to ensure that data and work systems are in their top operating capabilities—this will pave way for greater efficiency. The patients may themselves source of effects on HAC, especially when they are not well informed of its occurrence. Reducing these negative effects from patients' calls for the administrator to embark on providing educational materials and further encourage employees to educate patients regarding HACs. Employing the above recommendations would make positive impact in the process of reducing Hospital Acquired Conditions and therefore improve healthcare.
References
Colkar, P., 2008, Reducing Pay for HAC, Available At:             http://findarticles.com/p/articles/mi_m3230/is_6_40/ai_n27910060/