Health Care Recruitment and Retention Practices Essay Sample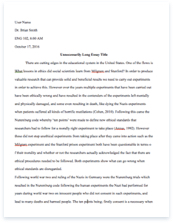 The whole doc is available only for registered users
OPEN DOC
Get Full Essay
Get access to this section to get all help you need with your essay and educational issues.
Get Access
Health Care Recruitment and Retention Practices Essay Sample
Introduction
Human resource management in Health care sector functions with some unique characteristics as the occupation here is both sector and profession specific. The health sector is more of a politicized sector with investment received from both public and private.
A growing area of healthcare research nowadays is the staffing and recruitment function as organizational effectiveness and high performance depends largely on staffing mix, retention rate and outcome appropriateness.
The present discussion aims to evaluate the staffing strategy at new Health Medico Systems, a large hospital located in the South Western part of United States. Opening up a new cardiovascular unit has presented new challenges of staffing and strategy alignment for the policy makers and directors at the health care facility. How well the present scenario matches with the strategic direction and what all steps could be taken to better off the situation are also being accounted for.
Evaluation of current staffing strategy at New Health Medico Systems
Cardiovascular treatment requires professional, dedicated, experienced and loyal staff of technicians and nurses. As for the New Health Medico Systems, the primary concern is to find efficient technicians who could promote the proposition of new unit with their expertise, qualification and quality service.
In case of New Health Medico Systems, it has been focusing on local adverts and conducting seminars and job fairs to attract potential employees. However, looking from its strategic perspective to provide new direction to its health care services and emerge as a regional center for critically ill patients, it cannot deny the fact that it needs really adept people who hold experience and are well versed with the techniques and procedures of cardiovascular treatment. In this light, depending on totally new recruits and recently graduated technicians could hamper the way quality service is proposed.
Secondly, in case of health care, hospitals and institutions are considered "magnet" institutions if they provide lucrative opportunities of growth and advancement to its employees. 35 positions is not a big deal for a big hospital to fulfill, provided it has that strength of a magnet that can attract prospective candidates to apply and also retain them in the workplace (Buchan 2004).
As such, before the staffing strategy is chalked out, proper compensation and incentive plan needs to be drafted. As already mentioned, technicians are not willing to switch over, probable causes being they are happy and satisfied with their current position or they are not looking any better opportunity outside for which they could let go their present job.
Recommendations
Considering the above analysis and the need of the hour, New Health Medico Systems could look for the following solutions to sail out of its staffing issues:
First and foremost, it should go for referral programs as existing employees could suggest potential candidates and they will also let the other person know of the organizational culture and working environment. Moreover, recommended candidate would be more trustworthy than a completely new one.
If some skilled technicians have been found to be working with other organizations but are not ready to switch over, they can be asked to provide their services on hours or week days basis, because what matters right now is the quality and service delivery and not the attendance of employees. They could be compensated on an above average basis for their services. When they feel that the organization holds worth to provide them career development and monetary benefits, they can be asked to get full time on the pay roll of the hospital.
Reference
Buchan, J (2004). What difference does ("good") HRM make? Human Resources for Health, 2, 6. Retrieved June 1, 2010 from http://www.human-resources-health.com/content/2/1/6