Healthcare Fraud and Abuse Essay Sample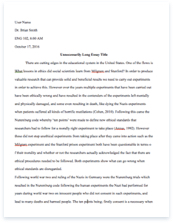 Pages: 4
Word count: 1,053
Rewriting Possibility: 99%

(excellent)

Category: health
Get Full Essay
Get access to this section to get all help you need with your essay and educational issues.
Get Access
Introduction of TOPIC
As we head into the next four years under the Obama administration, many Americans are hearing more and more about healthcare reform and what needs to be done to fix the ailing healthcare system. Part of the dramatic increase in healthcare costs is due to Medicare fraud abuse. Healthcare fraud is defined as making false statements or representations of material facts in order to obtain benefits or payment. Healthcare abuse is defined as practices involving the overuse or misuse of services, either accidentally or intentionally, for various reasons that results in overpayment. These acts may be committed by an individual person or an entity. Fraud and abuse exposes a person, provider, or entity to criminal and civil liability (CMS, 2012). Healthcare fraud and abuse costs taxpayers billions of dollars each year, causing an increased strain on state and federal budgets, and puts a beneficiary's health and welfare at risk. The HIM professional plays an important role in controlling this type of fraud and abuse.
Examples of healthcare fraud include billing for services or supplies that were not provided, or billing Medicare for missed patient appointments, and altering CMS claim forms for higher payment amounts (CMS, 2012). In Florida, it was reported that a physician was sentenced to 24 months incarceration and ordered to pay $727,000 in restitution fees for signing blank prescriptions and certificates of medical necessity for patients he never saw (Rudman, 2009). This is an example of the criminal liability that can result from healthcare fraud. Examples of healthcare abuse include the misuse of CPT codes on a claim form, charging excessively for services or supplies, billing for services that were not medically necessary, and accepting kick-backs for Medicare patient referrals (CMS, 2012). A common type of abuse is upcoding – giving a patient a more serious diagnosis, in order to receive higher reimbursement. Upcoding made headlines in the 1990s when a Maryland hospital, Columbia/HCA, was sued by the federal government for upcoding. In 2000, the hospital settled for 840 million, which was the largest settlement in history at that time (Walker, 2012). The effects of healthcare fraud and abuse have a great negative impact on the government financial system. The U.S. Chamber of Commerce reports that the estimated cost of Medicare fraud and abuse ranges from $100 – 170 billion annually (Rudman, 2009).
This lost revenue causes us, the taxpayers to have higher payroll taxes for Med
icare taken out of our paychecks. It also causes higher costs for medical services, higher insurance
premiums, and higher co-payments for private health insurance. Beside the effects that healthcare fraud and abuse has on the government financial system, it also negatively affects the Medicare beneficiary. An example of this would be a physician suggesting services that are not medically necessary in order to receive higher payment. This would also include a physician prescribing medications for procedures that were not medically necessary. This type of healthcare abuse puts a beneficiary's health and welfare at risk and a provider could face civil and criminal liability.
There are several governing bodies that oversee the fight against healthcare fraud and abuse. The Office of Inspector General (OIG) is an independent non-partisan agency located within the Department of Health and Human Services (HHS). The OIG is dedicated to promoting the efficiency and effectiveness of the Medicare program, and to protecting the program and its beneficiaries from fraud and abuse. The OIG investigates suspected fraud and abuse cases, and refers their civil and criminal actions to the Department of Justice (Morris, 2011). The Center for Medicaid Services (CMS) also plays a big role in the fight against healthcare fraud and abuse. The CMS works closely with the OIG and HHS to detect fraud through auditing programs and data analysis. The CMS also works with the HHS's special Medicare Fraud Strike Force which uses data analysis to track unusual billing patterns in fraud "hotspots". The CMS plays a role in this collaboration by suspending the payments of suspected fraud schemes (Morris, 2011).
There are also special laws in place that help fight against healthcare fraud and abuse. The False Claims Act protects the government from being overcharged or sold less than standard goods or services. The FCA imposes civil liability on a person or entity that submits a fraudulent claim to the federal government. Civil penalties may include fines for up to 3 times the amount of cost in damages to the government for submitting the fraudulent claims (CMS, 2012). The Physician Self-Referral Law or Stark Law prohibits a physician from making a referral for certain health services to an entity in which the physician has a compensation agreement. Civil penalties include fines as well as exclusion from all Federal healthcare programs (CMS, 2012). The Health Care Fraud and Abuse Control Program (HCFAC) was established under the Health Insurance Portability and Accountability Act of 1996. "During the time period from 1997 to 2007, HCFAC collected over $11.2 billion in fraudulent claims, $1.8 billion in 2007 alone" (Rudman, 2009, para.9).
The HIM profession plays a big role in controlling healthcare fraud and abuse through monitoring of coding and billing practices in the workplace. There are many auditing programs used to monitor appropriate coding and billing practices in the workplace. The HIM profession can support the control of healthcare fraud and abuse by offering training and education, implementing computer assisted coding, use of increased security measures, use of data mining or modeling, and use of federal enforcement fraud and abuse monitoring. With the use of federal fraud and abuse monitoring programs in the workplace, the HIM profession works closely with the federal government to combat healthcare fraud and abuse.
HIM managers are trained in coding, payment systems, and reimbursement guidelines. They use their expertise to create strategies in the workplace for preventing fraud and abuse by developing internal policies and procedures for coding and billing, conducting audits and reviews, and keeping staff up to date on the latest coding and billing guidelines. In order to develop policies and procedures, HIM professionals must be aware of the latest government regulations and laws. As healthcare reform progresses, HIM professionals will be needed more than ever by the federal government for their important role in monitoring and reporting healthcare fraud and abuse.