Healthcare Manager Goals Essay Sample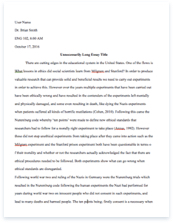 Pages: 2
Word count: 311
Rewriting Possibility: 99%

(excellent)

Category: health
Get Full Essay
Get access to this section to get all help you need with your essay and educational issues.
Get Access
Introduction of TOPIC
Introduction
For one to be a successful health care manager, it is imperative to ensure that one has set goals which have the SMART approach. The healthcare sector is full of impending challenges which calls for strategically arraigned goals in order to provide exemplary services as a healthcare manager. This paper is written to review the goals for a health care therapist; Jane who usually has an eight hour shift.
An example of an overall goal for a health care manager can be maintaining productivity levels. Maintaining productivity goal would be the leading objective of the healthcare manager so that various measures would be undertaken to ensure that, such a goal is achieved. For example, Jane a therapist could ensure that during her eight hour shift she completes all the paperwork and billing to avoid compromising medical data and procedures.  On the other hand, during the eight hour shift Jane would also make sure she follows internet policies to avoid compromising work ethics. Jane would also within her eight hour shift provide orientation to the other person taking over the shift after her time elapses. Finally to ensure that she achieves her goals as a therapist, Jane would be required to ensure that, within her eight hour shift she complies with security policies during her work. All the above goals would compliment each other in ensuring that Jane the therapist maintains higher levels of productivity. On the other hand, all the goals are specific, measurable, attainable, realistic and time bound.
Reference list
Top Achievement. (2008). Creating S.M.A.R.T. Goals. Retrieved on 21st January, 2008 from http://www.topachievement.com/smart.html