Healthy Eating, Nutrition, and Exercise Plan Essay Sample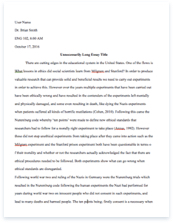 The whole doc is available only for registered users
OPEN DOC
Download Essay
A limited time offer!
Get a custom sample essay written according to your requirements urgent 3h delivery guaranteed
Order Now
Healthy Eating, Nutrition, and Exercise Plan Essay Sample
I have a very hectic life style, and in saying that I can say that eating habits are terrible. After I completed the diet analysis, I realized just how terrible my eating habits are right now. I do try to eat at Least a little something at each meal, but because I have one patient that I have to feed, some- times I get caught up in the business and just do not feel like eating. In all reality, the only reason during the past three days is because of the analysis. I did not want to show how bad my eating habits really are.
The Food Guide Pyramid is a tool for planning diets that meet nutrition recommendations, and according to the Food Guide Pyramid, on day one my food group targets were off quite a bit. I was under in grains, vegetables and dairy, and I was over in fruits and protein. I do not eat a large amount Of dairy products, especially milk. I have never been a milk drinker, and eating yogurt or cheese is not one Of my favorites, however, I will eat a small cup every once in a while. On day two, I was under in grains, vegetables and dairy and I were under in fruits and protein. On day three, I was normal in grains, over in vegetables and fruits, and under in protein again. When I looked at the Nutrients Report, I could see where I was under in quite a few of the different nutrients. I do take potassium and magnesium pills every day due to my blood work showing that I was deficient in these two minerals. I also take a women's multi- vitamin every day and a special vitamin for my hair, nails and skin.
I go to the gym and work out at least three times a week; therefore, I will have to take a good long look at the way I eat and make some serious changes. I do try to drink at least four (4) large glasses of water every day, especially on the days I work out. I believe that if I add some nutrient rich foods to my diet, such as: fruits and vegetables, it will not only help with my diet, but will enhance my energy and help with my weight management and wellness.
The six classes of nutrients are water, protein, carbohydrates, fat, vitamins, and minerals. I believe all of these nutrients can help me to maintain a healthy life. I do have colon cancer and breast cancer that runs in my family, as well as prostate cancer and skin cancer. I try not to eat large amounts of carbs because I find that when I eat carbs, my body has a tendency to crave more carbs and sugar, and although I work out three times a week, I do not feel that eating the carbs is good for me. I also realize that a healthy diet can give me the right amounts of calories for healthy weight. My program was based on a calorie count of 1500 calories per day, which I believe is good for me. I believe in the saying "You are what you eat". I think that if I were to eat more carbs and sugars, it would do me no good to work and I would not be able to maintain my weight. I am taking Synthroid for an underactive thyroid, which does not help me maintain my weight; therefore I have to work really hard.
I plan to work on my diet and try to include more of the nutrients that I am missing from my diet. No single food can supply all 6 basic nutrients that a person needs to survive and be productive, therefore, I will have to dig a little deeper to fight the medium. I do not eat red meat, fish or eggs, which are all good sources for protein, so I will have to find something that I do like to get the protein and other nutrients missing from my diet. Maintaining a healthy, strong diet is important to me, and I am willing to Make the necessary changes in order to do so.
References:
https//:www.choosemyplate.gov/SuperTracker/default.aspx
https//:www.vanderbuilt.edu