Heartland Area Education Agency Essay Sample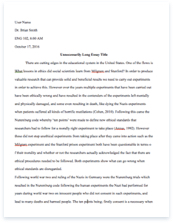 The whole doc is available only for registered users
OPEN DOC
Pages:
Word count: 5850
Category: agency
Download Essay
A limited time offer!
Get a custom sample essay written according to your requirements urgent 3h delivery guaranteed
Order Now
Heartland Area Education Agency Essay Sample
Background of the Agency
            The Heartland Area Education Agency (AEA) 11 was considered as the largest education agency that was founded in 1974 by Iowa Legislature to ensure equal opportunities for all children. It provided support for local schools as well as different programs, services and resources that service a large and diverse clientele (Jankowski 2003). It currently caters to 123,000 students that corresponded to a quarter of Iowa's total student population (Jankowski 2003).
            Through this agency, Iowa districts were able to provide special education decisions that were made using alternative intervention and assessment system (Jankowski 2003). Alternative systems were described as systems that were different from the "refer-test-place" models that were traditional (Jankowski 2003). Special education services had been largely determined by educational disability categories. Legislation defined some to be mildly mentally retarded or learning disabled. These included children with developmental disorders.
            The agency also held its role in providing awareness as an important responsibility towards the parents and the children with special needs. It was considered valuable under the National Extension Parent Education Model to change the misconceptions parents have the nature of their children's developmental disorder (Smith et al. 1994). The agency, through the information and resources they provide, impart positive beliefs about the success of their children's development. Support that comes from support groups, professionals, relative and friends was also held as important in meeting the different needs of the parents and children, especially emotional ones (Smith et al. 1994).
            Autism was considered as one of a family of developmental disorders in an individual (Olney 2004). It affects the social, communication as well as vocational abilities of a person. There were also other development disabilities that shared the features of autism like Asperger's syndrome, Rett's disorder, and Childhood Disintegrative Disorder. These disorders found earlier on in a person's life require special attention in yielding one's growth, especially in education.
            A person with a developmental disorder was seen to have a disability in recognition and comprehension. They exhibit significant language problems such as a delay in developing speech or speech could be completely absent (Olney 2004). They would be solitary, repetitive and patterned in terms of the things they do, often this would be observed from infancy until they grow up. Most of the time, they have severely difference responses and behaviors towards different things like a strong emotional reaction to touch, sound or any unanticipated change (Olney 2004). According to Tustin (1995), "autism literally means living in terms of the self" (p. 2). People who did not understand a child in a state of autism would perceive him or her as self-centered and detached from the world. However, in reality, individuals with autism have little awareness of being a "self" (Tustin 1995).
            Children with developmental disorders have special needs. Raising up a perfectly healthy child proves to have major challenges, developmental disorders doubles the pressure for the parents to provide the best for their children. The focus of this program would be to provide support and information for the parents in terms of their special education as well as the other developmental options their children could avail. Parents have the option to sought out groups to serve as collaborators, advisers and support that could be delivered by professionals in special education and care (Evans et al. 2006). Parent support groups had emerged as a manner by which parenting could be enhanced on behalf of children with special needs (Evans et al. 2006).
            There had been an increase in groups that were led by professionals that parents could turn to; there was a significant increase in groups focusing on education and training. There were also groups that provided a more holistic approach in helping children with special needs. The enhancement of parent-professional relationships served as a cornerstone in the models for helping these children with developmental disorders (Evans et al. 2006).
            The guiding philosophy of Heartland was to provide inclusive education wherein children were supported by the entire system and not just b a place or method of delivering instruction. Appropriate support were given to all students so that they could learn, benefit as well as experience success. Curriculum was also seen to be appropriate and flexible. Alternatives were considered if they were needed. The approach should not be a one-size-fits-all method. Parents and educators must have access to mutual support and resources. Parental involvement and support was also held as essential by the agency.
Specific Goals and Parenting Education
            The education program of this Iowa agency set goals in encouraging and supporting professionals to focus on what matters most. The main goal of the agency was to provide help for the educators and the parents to work together in the classrooms to provide the best possible education for the children with special needs.
            They had also provided a framework in writing goals and monitoring the students' progress when it came to important decisions regarding the student performance for the professionals and parents to use. Quality decision-making was considered as an important factor in the process of achieving their goals. Different objectives were also encouraged to be written and met individually for the children and in isolation of on another and should not be build upon each objective towards achieving the goal. In this manner, children would have the opportunity to excel in different things without having to be assessed according the their peers' development but by their own abilities.
            The increase of the parent's autonomy and decision-making must be held as one of the major outcomes of parent-professional relationships (Evans et al. 2006). The Iowa education program and the education professionals share the responsibility in developing the goals as well as providing the services and needs for the children with special needs. The professionals and the parents must establish first a relationship based on shared responsibility in order to continue in the process of reaching the goals because they could not be met singly (Evans et al. 2006). The professionals and parents must be viewed as equal partners in the process.
            Group work as a means of achieving optimum development for the children was another goal as established by the social group work theory (Evans et al. 2006). This was seen to facilitate mutual support, cohesiveness, positive relationships and a mitigated sense of being alone. Parent-supportive professionals also foster hope for change as well as a provision for mutual growth and acquisition of skill and knowledge. Multiple perspectives would also be employed and addressed.
            The development of the parent-professional team could be done through the support, empowerment, and education intervention for families. The IEP Results evaluated outcomes. This was based from the I-SEE (Iowa – Special Education Effectiveness) program of the agency.
Learner's Philosophy on Parenting Education
            Generally, all parents have concerns about their children's development at one point or another. Developmental milestones were usually much anticipated, like the first word or first step and so on. It would only be normal when parents tend to get oversensitive when friends and relatives would point out observations of their child's development to be delayed to absent in comparison to the child's peers or siblings' growth and development (Gurlanick 2004). Children's reactions to something new or challenging circumstance would also be closely observed as they were signs and clues as to the emerging personality as well as symptoms for abnormality.
            Despite the fact that it was already a given that raising children was hard, parents need to keep an open-mind in terms of their children's condition. If developmental disorders were detected, it would be expected that it would break their parents' heart in one way or another. But parents must remain optimistic and flexible to the possibilities that were being offered by different education and healthcare agencies that provide support for them and their children.
            As the child grows up with special needs, the parents must understand and must be willing to receive help. They must also step out of a traditional mindset and embrace different methods in enhancing their child's development. Different children respond to different techniques. The parents must invest time, effort and hope in search of the best possible program for their children's special needs.
            They must also be willing to receive help and participate in support groups. They have to accept and admit that they could not do it by themselves because parenting does not exactly come with a complete manual. Support groups are important because of the pool of experiences and advices that other parents and professionals could offer.
The capability of the parents to adjust and cope with the developmental disorder of the child critically impacts the child's ability to cope and overcome his or her disorder (Smith et al. 1994). Support groups help the parents evaluate how they could maximize their children's development given the interventions and programs available and designed to support specific cases (Guralnick 2004).
Learner's Preferred Educational Approach
            A one-size-fits-all educational method does not exist. Different methods must be made available in order to find the program that fits the individual's needs and capabilities. A variety of methods, even those that were considered as alternative approaches must be accepted and embraced if it was what's going to provide the children with the best possible opportunity for growth, development and success.
Methods must be equally regard as important. Traditional methods must not be regarded as more accepted than others because individuals may not respond to them the same way they could respond to alternative methods. Visual approaches, reading and discussions, for example must be employed in order to provide a holistic approach for the student's education process.  The right balance must be discovered in order to determine which would best work for the individual. The balance would lie on the individual's capabilities and needs, not on a pre-formatted program that does not maximize the individual's potentials and address the individuals' weaknesses.
Even individuals with autism were observed to develop with the use of different and efficient coping strategies (Olney 2004). There had been numerous approaches that were seen to be effective in providing assistance and development for individuals with autism that shows there were more approaches than what traditional methods had to offer.
Theories on Educational Approach
            Alternative education was seen to offer the youth other options in addressing their unique needs and capabilities (Olive 1999). The enhancement of such unique capabilities provided for them tools that would prepare them for mainstream education or for life after special education. Even if the setting could be considered novel or newly established, they had been observed to effectively serve a population that general education had significantly failed in (Olive 1999). Alternative programs had been seen to be increasing. A significant part of the student population was seen to be in need of alternative placements in order to address their different learning and socio-emotional needs (Olive 1999).
            More and more children with special needs were placed to avail of such service and experiences of achievement and victory were continually evaluated for the increasing population. There were different questions that popped up intending to classify students that were one "declassified." They ask who these students were and what were the academic and behavioral indicators that showed the necessity for them to be place in such alternative settings (Olive 1999).
            The Heartland AEA 11 supported Seymour Papert's theory of constructionism. This theory was developed by a mathematicians and as one of the pioneers of the artificial intelligence concept. The theory created a new model for classroom instruction that was based on learning through active construction of new knowledge. The fundamental principle of his theory held that people learn through experiencing or constructing new knowledge and not so much by being fed by them through traditional methods. Papert moved that construction inspired learning and that learning was a form of construction (Heartland AEA 11 2000).
            Autistic individuals, theoretically, had a limited ability to attend to more than one sensation at a time (Olney 2004). However, there have been observations that they have a unique capability to acutely focus on one skill or activity and to exclude other stimuli that builds on their proficiency on specific abilities (Olney 2004).  This was why autistic individuals have strong interests and extraordinary skills.
            It was also seen that not all emotions exhibited by individuals with autism were negative. Some famous people with autism like Donna Williams and Jesse Park had expressed pleasure and joy from interacting with animals, playing the piano or any other form of art. This showed how the theory of constructionism was an important principle in approaching special education. Students learn what they were good at and what gives them pleasure and interest as they experience and learn through an active process.
Overview of Agency's Parenting Program
            Heartland AEA 11 held a wide variety of resources and partner organizations that provided parent support. Parents as Teachers (PAT) was one these organizations. It was a national award-winning nonprofit parent education and family support organization that provided a curriculum that trains and certifies parent educators to work with parents. They were provided with parenting support and information for their developing child. Personal visits, developmental screenings as well as a link to a network of community resources wee the core components of this program.
The Parents' Side
Roles and Responsibilities
            Naturally, parents had always displayed an intrinsic interest for supporting as well as promoting their child's welfare and development. Parents should take on the role of educating themselves as well as acting as the provider for the psychological and material needs of their children. They must also invest in getting resources, especially for special needs cases, in order to get the optimal result (Guralnick 2004).
            There were different interactions that the parents must be a part of in order to provide the best for the child. The first category of interaction was between the child and the parent. They govern the different aspects of the children's cognitive and social competence (Guralnick 2004). The parents must be sensitive and responsive to their children. Such forms of responsive parenting must also occur in various daily routines and must be experience consistently by the child over time. However, the parents must be up for this challenge because everyday contemporary life could make this more difficult than it sounds.
            The second interaction for the parent must involved his or her decisions regarding his or her child development. The parents must take part in orchestrating the child's experiences (Guralnick 2004). These include the provision of appropriate toys, materials, and most especially social and educational experience for the children. The parents' network of support would come in very significantly in these decisions as professional support workers had been seen to widely influence the parents' decisions when it comes to these choices (Smith et al. 1994). Optimal results required parents to invest time and energy in searching for the child's specific interests, talents and abilities. Most of the time, these do not surface as easily. Finding different outlets for creativity and brilliance need different techniques and approaches in order for them to select the best program for the child.
            Special programs were considered to be critical in the child's development and success. Despite the fact that they have developmental disorders, the parents, through their research of resources about their children's cases, were made aware of the different approaches by which their children could still have a normal life, if not live a life of excellence because of a specific talent or skill. This also involves the parents' decisions in seeking professional assistance and guidance for more complex developmental concerns (Guralnick 2004). Investing in special programs was considered to be critical in the growth process of the child.
            Another responsibility of the parent would be to protect the child from any factor that would threaten the child's safety and health. They were made accountable to their children when they took on the role as parents in making the fundamental decisions that protects their children's well being. This would include selecting the appropriate learning environment and evaluating whether they could enhance or deter their children's development. Parents have the final say in these matters and must take considerations based on knowledge and experience to employ the best decisions.
Challenges and Needs
            Developmental and behavioral disorders of the children with disabilities create perplexing and difficulties for parents at different levels (Guralnick 2004). It was already established how children with special needs have a great chance in producing different stressors in the family patterns that compromise their children's development. While trying to be strong for their children would be a priority in the face of the perils that such disorders provide, it was also important to consider the challenges of the parents and from there determine the needs they have.
            Parents require a considerable amount of information. The absence of information could cause adverse consequence for them and their children. Upon diagnosis, they usually struggle in the process and undergo the complex sequence of events confused and frustrated. They have a need for support and guidance from people who have undergone the same things or were trained to provide service during these times.
            Parents may or may not know what to expect to result from such disorders. Information that were spoken or could be read could not be enough to prepare them from the process of coming into terms with their children's disorder. They must be prepared about instances like discrepancies between the children's receptive and expressive languages, unusual affective patterns, over or under-activity, and utter confusion about the promotion of their children's development.
            In general, parents of children with developmental disorders needed substantial information, the availability of professional help, support groups and numerous developmental programs. One of the most important need of such parents would come in the form of support groups. Stressors encountered in dealing with their children's special needs could significantly shake the level of confidence of the parents in being effective parents. They also feel isolated because they would instantly believe other could not possibly understand their turmoil. This could create a sense of helplessness that could make them lose control of their situation. The child would suffer greatly if this occurs. Support systems were considered important in preventing such stressors from taking such a negative toll on the parents. Awareness was also important in fighting these stressors. If they were well informed regarding the things they were to expect, though it would still be very difficult for them, they would know how to handle such problems. They could develop a sense of security because they had already expected the things that were to come.
Examination of Program and Parents' Needs
            Heartland AEA 11 offered a wide array of resources as well as partner organizations that addressed parenting assistance and partnering. There were different modules available online that they could avail of in order to apply with their children. The agency was created to address the education of all kids. They have special sections for children with disabilities but the main focus of the agency was providing the best education and developmental option for all kinds of children.
            It also had a strong focus on the educators and the professionals who would be closely dealing with the children with disabilities and their parents. The different resources and linkages by which support groups and information were readily available for the parents who would need assistance and information. It also had attention geared towards assessment models for the children. They promoted alternative programs, assessment methods and placement techniques that would suit different groups of people and their different needs.
            Schedules of a number of support group meetings were also available online on their website. They offered different groups for different needs and locations. The website of Heartland served as a resource provider as well as a link to numerous services and groups that were available and ready to serve the needs of the parents.
            In terms of addressing the needs of the parents directly, the agency was intended to serve a general public for students in need of help. This pertained to a broad scope of clientele. If the parents were in need of something more specific, they needed to refer to the list of partner organization that this agency supports. Such direct and specific services were not provided by the agency themselves but through their partnerships and collaborations with other non-profit organizations.
            It could be observed that despite the presence of this agency, the development of special education as a separate entity must still improve. Efforts during the last decades had been noted to provide an expansion for the children who were not adequately catered in mainstream schools (Roaf & Bines 1994).  It could also be noted how Heartland had promoted integration or inclusion as a policy principle for the students with disabilities. An individualistic approach was also needed by the students and provided by different organization according to the difficulties and potentials of the students (Roaf & Bines 1994).
            The agency's rules also involved the promotion of shared parent-professional responsibilities in the development of the child (Evans et al. 2006). Cofacilitation was seen as a major principle of the agency that addressed the need of the parents in terms of guidance, assistance and support.
Family-Centered Practices and Program Operation
            Heartland AEA had wide resources and approaches the promoted family-centered practices. Family and professional partnership, family needs and priorities, family empowerment, establishing nurturing environments and the like were only a few of the many issues that the agency provide resources and support for.
            Families needed to form collaborative relationships with professionals in order to provide more opportunities for the child. While parents and professionals may encounter difficulties in communicating because of the presence of different viewpoints, concerns, backgrounds and language, they must keep an open mind and encourage consensus and team building. They must also foster a common language and employ conflict resolution. The value of parental and family involvement must communicated. The family must also be educated in the process and must not be underestimated. The agency encourages that the professionals ad family members must help each other to resolve barriers by meeting at a time convenient for the family. There must be a holistic approach in such resolutions. The family should define who must be involved in the process of the child's development. The professionals must help the family look at the system they had specifically developed for their case and see if there were concerns and issues that still needed to be addressed.
            Families were also recognized as resources. They had a say on whether they agreed or disagreed with the information and suggestions that were already voiced out in the process of decision-making. Families were also linked with other families to form a support group. Parents were encouraged to volunteer in the agency's special activities. The professionals must recognize the strengths of the family.
            In terms of addressing the family's needs, it must be remembered that the family's views directs the kind of services needed. They must be recognized as decision-makers and viewed as equals. The professionals must respect their knowledge about what they needed and wanted. Active listening techniques must always be present. Families must also be given choices on the role that they would like to play in the process. Each situation was also advised to be approached with an open mind regarding the outcomes. Continuous family input on the types of interventions, assessments, plans and goals was also promoted by the agency.
            Heartland was also strong believers in family empowerment. They see too much help-giving practices that could hinder or significantly slow down the empowerment of the family. Instead, they were said to only provide the family with information. The agency must also facilitate opportunities to meet other families in the form of family nights or Parent University. The agency also worked to link the family with resources they did not provide like books, videos, toy libraries and other community agencies. The agency also promoted parent educators to be utilized by the families. Emotional support and information availability as also seen to empower families to make their own decisions. Most of all, families who had undergone a significant amount of development were included in the development of new resource materials.
Logic Model for Heartland AEA 11
Local Indicator
¼ of the student population needed special needs that could be addressed by the agency's programs
Local need
Mainstream education and the lack of available information leave the families and students helpless and misinformed.
Resources/Investment
A wide array of information must be researched and linkages to support groups was made as well as alternative programs were provided by the agency
Activities/Implementation
Resources were available through modules that were provided to easily provide lessons for educators and parents.

Linkages were also created to provide connection to other partner organizations for the specific needs of the families.

Short Term Objective
Parents could easily access the information they need through the modules that were formulated and ready to use. They could also refer to different parent support groups and be plugged in according to their needs.
Long Term Objective
Families who were once in need of support and assistance could be empowered and turned into resource families or leader families who lead support groups.
Table 1 Logic Model for Heartland Area Education Agency
Type of Programs
            Alternative education methods promote personal change and growth that were perceived as dynamic (Goodman 1999). They challenged the present traditional methods and proved how alternative methods were resilient and created positive developments. It also created an atmosphere of trust between educators, the parents and the students with special needs.  Alternative programs requires wellness activities and included active students and parents' assistance (Goodman 1999). Support groups were also seen as an important feature of such program and were based on major stressors for the students and the parents. Most of all, there were different ways in approaching subjects like math, reading and the arts by the incorporation of these subjects or by providing a more active approach to learning.
            Heartland promoted the use of iPods in education. Audio files and notes files were enhanced through audio-visual learning as well as video curriculum materials that could be availed straight out of iTunes. Interactive exercises were also provided. Languages were taught through iTalk that were compatible with iPod that let the students make digital recordings. These activities could be applicable for students who respond positively to sound and video stimulations. In addition to those mentioned, math was also taught with music. History and travel lessons were also expressed through musical and video lessons that were also made available through iTunes.
            The agency provided numerous multimedia approaches in reaching out to the student with developmental disorders. This was created to catch their attention and see if this was something that they were interested in. It was very important to catch to their attention because once they were paying attention they had the ability to hold attention to specific lessons or objects for long periods of time. Repetitive nature of instruction and activity was also something they respond to and recorded materials that were guided by educators could be very useful given their nature.
            Effective strategies and approaches were provided by the agency to be able to connect and somehow be relevant to the students. It also offered ideas by which parents could either home school or participate in the teaching process themselves because of the easy access provided for the learning materials. Other effective methods made use of rhythmic movements such as humming and rocking. Such activities were seen to be soothing activities as well as a manner by which they could cope with their sensory hypersensitivity (Olney 2004). If it was not normally possible to cope with the repetitive nature of the children with such disorders recorded resources could be looped and repeated for a number of times until the child could adapt something from it. Approaches must also be considered carefully. They must not be intrusive nor could it be very minimal. Individuals with autism were seen to become upset unexpectedly. They had strong expectations, anticipation and emotional reactions of others (Olney 2004).  People with autism was said to develop anxiety when forced to perform ordinary activities. Physical activities must be designed specifically for the need of the children, especially when they have autism. Heartland also provided Adapted Physical Education that valued in the physical development of each human being.
They saw how each person had the ability and desire to move and to be active. Movement was seen to be a necessary component for a healthy lifestyle. Unique and specific needs of the individuals required different strategies and attention in order to provide them with effective instruction as well as a functional and developmentally appropriate activity wherein they would not feel so restricted or out of place.
Alternative programs and strategies that were provided by Heartland AEA needed essential conditions for these programs to be successful. Parents must have trust. Parents usually reject or were afraid of alternative programs because they feel it may threaten their children's growth (Goodman 1999).
 It was important for them to understand first the rationale behind the programs' methods and goals before having to partner with parents for alternative approaches. Parent involvement must also be preplanned. There must be previous planning and coordination between the parents and the school staff or support professional before anything takes place to avoid confusion, anxiety or disaster (Goodman 1999). The philosophy behind this type of approach was created to provide opportunities to grow and to turn self-defeat to self-fulfillment. It implied processes that will uniquely and deeply personally and develop the individual individually (Goodman 1999).
Reflection
            The Heartland Area Education Agency worked to provide the best possible educational environment and resources for the children of Iowa. They catered to special needs children that included those who were marginalized and those who had disabilities. The focus of the learner was geared towards providing parenting programs and assistance for the parents of children with developmental disorders. The agency provided for a wide array of resources that was geared to train educators in addressing the special needs of children. They were already in the form of modules and were easily available and ready for application for those who were finding the information. There were also courses that the agency provided in order to properly equip educators who would be working first-hand with the families and the children with special needs.
            They also promoted family empowerment. They did not just take on the role of spoon-feeding the families with help. They were actively promoting assistance through education, information and knowledge acquisition for the parents to be equipped to learn to make important decisions for their children. It was important to have them well informed because parents who undergo the process of dealing with children with developmental disorders experience a higher level of stress, confusion and frustration.  The agency appropriately worked with parents to provide empowerment and not just help as these turned families into resource people themselves. The approach they had when it came to parenting education had end goals of turning the parents in support group leaders themselves in the longer run. They saw how it was better for parents who had undergone the similar ordeal to relate and reach out to parents who were new to the agency's programs. They help the parents for a certain period of time until the time wherein they would be able to work with other families as well. This was, at the same time, part of their development process. While it builds the network of support for the parents, it also builds a social network for the children. This had always been seen as beneficial for them.
            The agency provided a wide range of services for a variety of people. While this was very helpful as this provided their clientele a wider network of support, it was also very generalized in some way. They offered programs that were not specifically for the children with developmental disorders. This could make research for the resources a little bit more difficult for those who were still searching for alternative programs because they spend time considering programs that were not appropriate for them in the first place. The agency's services were a bit too diverse for it to cater to the individualized needs of the children.
            The Heartland AEA also needed to offer more parenting educating programs to balance out the programs that they had offered for educators. They offered numerous linkages to partner organizations that were more specific in their goals and methods. While this was widely helpful, the agency could develop their own groups that provided multi-methods of addressing parent education and special education for the children with developmental disorders. This could be feasible with the guidance of the different organizations that they were working with. The alternative programs that they offered that involved multi-media methods was also seen to be beneficial and appropriate for the children's special needs. More alternative methods must be provided by this agency over time in order to update the parents and educators.
References
Goodman, G.S. (1999). Alternatives in education: Critical pedagogy for disaffected youth. New York: Peter Lang.
Guralnick, M. (2004). Family investments in response to the developmental challenges of young children with disabilities in Family investments in children's potential: Resources and parenting behaviors that promote success. Dcleire, T., & Kalil, A. (Eds.). Mahwah, NJ: Lawrence Erlbaum Associates.
Evans, M.E., Kuhn, M.T., & Ruffolo, M.C. (2006). Developing a parent-professional team leadership model in group work: Work with families with children experiencing behavioral and emotional problems. Social Work, 51, 39.
Jankowski, E. (2003). Heartland Area Education Agency's Problem Solving Model: An outcomes-driven special education paradigm. Rural Special Education Quarterly. Retrieved on May 21, 2008, from http://findarticles.com/p/articles/mi_qa4052/is_200310/ai_n9241552.html.
Olive, E. (2005). Real alternatives. Reclaiming Children and Youth, 12, 66.
Olney, M.F. (2004). Working with autism and other social-communication disorders. The Journal of Rehabilitation, 66, 51.
Roaf, C. & Bines, H. (1994).  Language needs or learner rights? In Teaching and learning in the primary school Bourne, J., & Pollard, A. (Eds.). New York: Routledge.
Smith, C. et al. (1994). National extension parent education model. Manhattan, Kansas: Kansas Cooperative Extension Service.
Tustin, F. (1995). Autism and childhood psychosis. London: Karnac Books.