"Helmet" by Seamus Heaney Essay Sample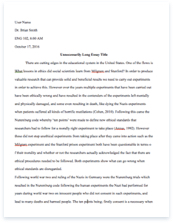 The whole doc is available only for registered users
OPEN DOC
Pages:
Word count: 1008
Category: poem
Get Full Essay
Get access to this section to get all help you need with your essay and educational issues.
Get Access
"Helmet" by Seamus Heaney Essay Sample
How does Heaney present the link between Bobby Breen and his helmet? (Seamus Heaney District and Circle Poem)
The poem 'Helmet' written by Seamus Heaney tells the story of a fireman named Bobby Breen who was loyal to his cause and is considered a hero by many. Bobby Breen's helmet is able to showcase his experiences as a fireman and Heaney uses different language and literary techniques to link Bobby himself to his helmet as well as illustrating the everyday lives of the firemen.
Heaney presents the helmet as a literary device symbolising the different traits of its owner. The helmet is seen as a symbol of identity as it represents both Bobby's identity and job. Similar to how a policeman is represented by his badge and how scientists are represented by their lab coats, Heaney does the same thing with Bobby Breen as he writes, "Bobby Breen's" referring to the helmet which reflects his given identity as a fireman. Secondly, Heaney also symbolises ownership using the helmet as he writes, "With BREEN in scarlet letters on its spread". Just like how students write their names on books to as a symbol of ownership, the 'BREEN' embedded in Bobby's helmet does the same as people know that the helmet belongs to him. Another symbol Heaney uses is the symbol of respect. He writes "Beneath the crown" juxtaposing the helmet of Bobby Breen with a king's crown symbolising how respectful a fireman's job is. Heaney also symbolises Bobby Breen as a respected individual as he writes a reference from O'Grady when he described Heaney's helmet as "Headgear of the tribe". This showcases the amazing respect the other firemen have for Bobby Breen and how much he is idolised as his helmet is considered to not only represent himself, but also the whole group of firemen referred to as 'the tribe'.
Besides that, Heaney uses distinctive imagery to also present the link between Bobby Breen and his helmet. Firstly, Heaney uses the imagery of hard work to present Bobby Breen's everyday job as a fireman. He writes, "Sweat", "Hair oil" and "Withered sponge", which showcases the tiresome job of Bobby Breen and the firemen and their never ending hard work as our modern day heroes. The written words, "withered sponge" is also an indirect reference to Bobby Breen's age as he is pictured as being both tired and old but he continuously strives to do his job with no complaints. Besides that, the imagery of hard work is shown even more when Heaney writes, "Leather-trimmed, steel-ridged, hand-tooled, hand-sewn". These references show the hard work that is put into the making of the helmet but is also an indirect reference to the hard work Bobby and the firemen do every day.
Through these references, Bobby and the firemen are considered to be perfectionists in their job as they will get the job done with no mistakes no matter the consequences. Heaney writes, "Beaten copper" which signifies the pain the firemen go through to complete their job but they never look at it as a threat as they prefer it more as a challenge. Another use of imagery is when Heaney uses the imagery of loyalty to present Bobby Breen and the firemen. He writes the word "crest" which is a symbol for a team. Similar to how sportsmen are loyal to their clubs and they show it by wearing the team crest on their jerseys, Heaney uses the same ideology here juxtaposing a fireman's crest to the crest of a sports team. The crest as a whole showcases the loyalty of a person to his given squad or team and it clearly shows how loyal Bobby Breen is to his job and he and the other firemen work and perform their duties with a loyal heart no looking for a way to escape. Both Bobby and the firemen are seen to work for the team and this given image showcases the undying loyalty of the firemen to their cause.
Finally, Heaney illustrates certain images to portray Bobby Breen. First of all, he illustrates Bobby as an unforgotten person as he writes, "Helmet's on my shelf… 20 years" and this shows that the helmet is an item which preserves the memory of Bobby Breen. It reflects the massive respect the people have for him to the extent that his helmet was kept for 20 years on a shelf as a memory of the highly commended Bobby Breen. Heaney who was given the helmet as a gift could not compare himself to Bobby Breen as he writes, "as if I were up to it" showcasing the difference between them both. Heaney couldn't match any part of himself to the heroic Bobby Breen as Bobby is clearly shown to be an individual who will forever be remembered as a hero by many. Secondly, Heaney uses multiple references to present Bobby Breen and the firemen as protectors. Heaney writes, "Fire-thanes shield" which illustrates Bobby and the firemen as the shields of the people as they protect them every day from dangers such as fires. Besides that, Heaney also writes, "Shoulder-awning" as he illustrates the big protective arms of Bobby and the firemen who protect us from fires as they are juxtaposed with the roof-like awnings which shield us from the rain. Finally, Heaney shows that all firemen alike will serve as protectors of the people until death finally claims them. He writes, "shield-wall broke" which proves that the firemen will do everything to save us until their lives end.
In conclusion, we can see that Heaney uses different styles of language and literary techniques to present Bobby Breen and the firemen with links to the helmet being referred to in the poem. The use of symbolisation, imagery and illustration allows the readers to be brought into the lives of the firemen to experience the hard work they go through every day as our modern day superheroes whose job is to save our lives whenever they are needed.