heoretical Basis for Advanced Nursing Practice Essay Sample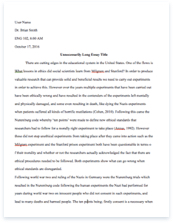 The whole doc is available only for registered users
OPEN DOC
Download Essay
A limited time offer!
Get a custom sample essay written according to your requirements urgent 3h delivery guaranteed
Order Now
heoretical Basis for Advanced Nursing Practice Essay Sample
Theory is a notion or an idea that explains experience, interprets observation, describes relationships and projects outcomes (Parker & Smith, pg. 7). Theory is needed to have a systematic approach to guiding the practice of nursing by analyzing nursing concepts that are purposeful in developing thinking and guiding practice through proven research and analysis. Theory helps to organize knowledge within a discipline and to make sense of it in a way that advances how the discipline is practices. My personal exposure to nursing theory has been very limited thus far.
Being a fairly new nurse my immediate focus has been on time management and delivery of patient care leaving no room for considering theoretical frameworks or for what is perceived as the monstrous mountain of information best left for "academics". Most recently with exposure to theory I can look at nursing as a metaparadigm incorporating the patient as a whole concept of person, environment, health, and nursing. I can see how theories are frameworks developed by introspect and review of nursing experiences that help guide and improve nursing practice. Nursing theory expresses the values and beliefs of the discipline, creating a structure to organize knowledge and illuminate nursing practice (Parker & Smith, pg. 5). Following, I will explore the Roy Adaptation Model, developed in the early 1970's by Sister Callista Roy, and its impact to nursing practice. Importance of Nursing Theory
Nursing theory has been the foundation upon which nursing practice has evolved. From the initial days of Florence Nightingale to today's integrated era, nursing theory has set the pace as nursing practice has developed into a recognized scientific discipline. In order for a profession or discipline to transform from a vocation there is a need for the discipline to establish and to validate itself (Bond, 2011). Nursing has utilized nursing theory, research and practice to do this. Nursing theory is part of the three-prong effort to develop the body of knowledge that is nursing. Nursing theory drives research in that it helps to focus research on concepts that are significant to the delivery of nursing care. Without nursing theory, research efforts are squandered, as there is no structure to apply the learned knowledge to. The use of nursing theory as a framework or a blueprint helps to identify the need for research and guide the process to validate or reject the anticipated outcomes proposed by theory.
Nursing theory also affects nursing practice in that it provides a compiling of concepts that address the nursing metaparadigm. The metaparadigm is the large-scale view of nursing that encompasses all of the vital components of the nursing practice including person, environment, health and nursing practice. Each of these components are variables that must be considered and integrated to produce sound theory used in the development and delivery of nursing care. Nursing theory helps to identify and define the persons we care for and to design and develop the environment we use to care for them. Nursing theory demarcates the concept of health and what the perception of health is within the wellness and illness continuum and it prescribes the direction of nursing practice in that it is the collection of knowledge that establishes how practice is achieved. Summary of Theory
The Roy Adaptation Model (RAM) defines individuals as a system of physical, psychological and emotional, and social components. All of the elements of the system are always in flux and the individual attempts to employ different coping mechanisms to maintain these variables in balance. The ability of the individual to cope and maintain a balance of these elements affects the individuals place in the continuum between wellness and health. In this theory, the goal of nursing is to encourage and support adaptation by the individual to the changes of the elements in the patient's environment.
RAM is based on the concept of veritivity. Veritivity being a term coined by Callista Roy to describe the "affirmation of people in society viewed in the context of the purposefulness of human existence, unity of purpose of humankind, activity and creativity for the common good and the value and meaning of life" (Parker & Smith pg. 170). According to the RAM theory, people are universally adaptive beings both as individuals and in groups. People have built in processes that work to maintain the balance of the elements that are in flux. Two processes identified in RAM are the "regulator" and "cognator" processes. The regulator process employs physiologic mechanisms to assist in responding to circumstances. These mechanisms include chemical, neurologic and endocrine responses. Cognator processes use cognitive and emotional responses to cope and respond.
Cognator responses also are used to create change that allows for adaptation to future challenges. These two processes are engaged to maintain adaptation in four adaptive modes identified in RAM. They are physiologic-physical, self-concept group identity, role function and interdependence. In individuals the physiological-physical mode refers to the "five needs"- oxygenation, nutrition, elimination, activity and rest, and protection along with the four complex physical processes of senses, fluid, electrolyte and acid base balance, neurologic function and endocrine function. In groups this refers to the basic needs of physical facilities and fiscal resources along with the capacities of individuals in the group.
The self-concept refers to psychological and spiritual balance allowing one to have meaning and purpose in individuals and for groups it refers to group identity through shared goals, values and unity. Role function is the need for social integrity and knowing who one is. For groups, this is the clarity and understanding of the roles that individuals play in the group. Interdependence for both individuals and groups involves the relationship with others and the receiving of love, respect and value along with meeting physical needs through these relationships. Views of selected nursing theory
The RAM model is very useful in nursing education. Whether it is in educating nurses or patients, educators can draw from its comprehensive conceptual or structured framework. Because RAM sees the person or groups of people as biopsychosocial beings in constant interaction with the changing environment, the model can be adapted to the education of individuals regarding the stressors that affect them and to promote the adaptation process by the individuals or groups. According to the model, stressors are any stimuli whose influence on the person is not clear (Ruth-Sahd, 2011).
Adaptation or responses to stressors can be organized by way of three classes of stimuli; focal, contextual and residual. Focal stimuli is stimuli that is a proximate of the situation, contextual stimuli is stimuli that exists in the environment but may or may not affect the situation and residual stimuli is stimuli that is immeasurable or unknown resulting from other situations and may affect the current situation (McEwen & Willis, pg. 179). The coping mechanisms classified as cognator or regulator systems for individuals or innovator or stabilizer for groups. The adaptive responses for groups or individuals can be measured within the four adaptive modes; physiological, self-concept/group identity, role function and interdependence (Akyil, 2013). Following are two example of the RAM model used in nursing education. In one instance the education is of student nurses and in the other instance it is used to educate patients regarding their disease. The first example is RAM used in a qualitative study involving student nurses utilizing cooperative learning in a clinical setting. 64 student nurses were paired up into "dyads" in two acute care institutions for their clinical rotations rather than engaging in clinical rotations as individuals. Data was collected through interviews of the students, staff and patients.
The findings from this study identified a holistic clinical education theory based on five categories relevant to a community of learning (Ruth-Sahd, 2011). The five categories were based on RAM adaptive modes. The categories identified in the study and their corresponding RAM mode were; Sharing clinical experiences with dyad partner (Interdependence), Improved transition to practice from the classroom (Interdependence), Enhanced socialization into the profession and the notion of teamwork (Self-concept), Increased autonomy and responsibility (Role function), and building self-confidence (Self-concept). Through the utilization and assessment of these concepts, the study identified a theory for a Community of Learning that showed a reciprocal and interdependent relationship between these concepts. The second example of RAM in practice is its use in a study to educate patients regarding their chronic obstructive pulmonary disease.
The concept of the study was that care and treatment of those with chronic disease aims not for a return to full healthy status, but rather adaptation to and cooperative management of the disease (Akyil, 2013). The study consisted of 65 patients in an intervention group where education regarding the adaptation modes was conducted and 33 in a control group where no interventions were taken. Patients were assessed on four of the RAM adaptation modes. The physiological mode, measuring variables such as breathing, nutrition, rest and physical activity. The self-concept mode concerning well-being, acceptance of the disease and feelings of hopelessness and helplessness. The role function mode, which involves the individual's life roles such as a husband/wife, father/mother, employee/employer along with others. Finally, the interdependence mode, which deals with social support and maintaining satisfying relationships with significant others in their life. Data was collected over a two-year period through the use of questionnaires. The findings indicated that the individuals in the intervention group showed better scores of adaptation to and management of their disease.
Conclusion
Nursing theory is essential to the nursing profession as it provides a framework for research and practice that helps to define what nursing is. The development of nursing theory through research and practice is necessary for nursing to complete the transformation from a vocation to a profession. Throughout the history of nursing, theory has been developed that has helped to advance the practice and promote health. Using theory like the metaparadigm provides the means to address health issues in a logical and comprehensive manner where all of the components of health and illness can be fully addressed. Theory like the Roy Adaptation Model is another device that creates the framework necessary to influence research and practice in a way that improves outcome for those we care for. In both examples discussed in this paper, using RAM gave researchers and educators a context to apply to the questions they had and a blueprint to follow in answering then assessing the response to those questions. As we move into the next ear of nursing practice, the use of theory will play a significant role in the pace and direction of the development of the nursing profession.
References
Akyil, R. Ç., & Ergüney, S. (2013). Roy's adaptation model-guided education for adaptation to chronic obstructive pulmonary disease. Journal Of Advanced Nursing, 69(5), 1063-1075. doi:10.1111/j.1365-2648.2012.06093.x Bond, A. E.,
Eshah, N. F., Bani‐Khaled, M., Hamad, A. O., Habashneh, S., Kataua, H., … & Maabreh, R. (2011). Who uses nursing theory? A univariate descriptive analysis of five years' research articles. Scandinavian journal of caring sciences, 25(2), 404-409. McEwen, M., & Willis, E. (2014). Theoretical basis for nursing (4th ed.). Philadelphia, PA: Wolters Kluwer/Lippincott Williams & Wilkins. Parker, M.E. & Smith, M. C. (2010). Nursing theories and nursing practice (3rd ed.). F.A. Davis Company. Ruth-Sahd, L. A. (2011). Student nurse dyads create a community of learning: proposing a holistic clinical education theory. Journal Of Advanced Nursing, 67(11), 2445-2454. doi:10.1111/j.1365-2648.2011.05690.x