High culture in literary or cinematic terms Essay Sample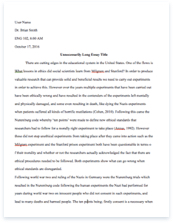 The whole doc is available only for registered users
OPEN DOC
Get Full Essay
Get access to this section to get all help you need with your essay and educational issues.
Get Access
High culture in literary or cinematic terms Essay Sample
High culture in literary or cinematic terms is a discourse appropriated the title by academics or critics. This term is being questioned more and more frequently. Two hundred years ago the few who could read amongst the working classes, did not have access to a wide range of literary sources, thus it was up to the academics and critics to decide what constituted high culture. Today the critics and adademics still make these decisions, but the majority of the population of the western world can read, and have some form of education.
They are underestimated in their ability to decide what qualifes as high culture. It is not the books that have been granted this title that are usually in question it is those which have not. Low or popular culture was first associated with the uneducated working classes. The ruling classes tried hard to control it during the first half of the 19th century, because it interfered with the running of their businesses.
Low culture is thus entitled because of its mass appeal, usually associated with the working classes. all culture when transmitted by mass media becomes in effect popular culture" 1 In terms of discourse the work is not valued by the contents but by how many people read or go to watch it. This obviously can result in confusion, especially when works by Shakespeare, Dickens, Jane Austen or Mary Shelley are reproduced in book, theatre and film form for mass/popular consumption. When a novel such as Mary Shelley's Frankenstein is taken and transformed from its original form of a high cultured literary text to a commodity to be marketed to its full potential, we start to ask questions.
The first question being is Frankenstein no longer high culture but low culture? Frankenstein has been very popular since it first appeared in print in 1818, reaching an almost cult like status today, but it was only recognised as a classic in the last 20 or 30 years. It can often seem that the novels and theatre productions, fit into the high culture category and the films into the low culture category. But with a higher demand for quality productions, film is being recognised as an art form in itself more and more, and may older films are often referred to as 'classics'.
There is one certainty, age seems to aid a text or film in to the classification of high culture. Shakespeare was not an instant success in many parts of the world, it was when he was well established that the universal recognition came. It would seem that if a popular film or text can remain so for a long period of time then it is a step towards the tile of high culture. The Hollywood all action special effects block buster is aimed at a mass audience, but after its initial success it fades away quickly without a trace. There is a snobbery which seems to dominate this whole field.
It began with the privileged classes during the industrial revolution giving little credit to what the working classes valued in entertainment. This view may not have entirely disappeared. The academics reject certain genres, i. e. ; romance, science fiction, horror and detective stories, as high culture, why is a mystery. This brings up the question of why Mary Shelleys novel, which fits quite neatly into the horror genre is now recognised as high culture. As mentioned earlier the test of time seems to have some strength in these discourses finding favour. But it is really the contents of the novel which have finally been judged and valued.
The novel is full of different themes, there is the horror aspect of course, but there is also the romance, the moral dilemmas (perhaps stronger at the time of writing, but still with us today), there is the scientific element, still today we can not create another being, and we recognise still as those in Mary Shelley's time did that we know so little about science, thus the possibilities are exciting, and often beyond the imagination. There is the strong family theme, which is stripped away slowly by the monster, there is the theme of adventure, and finally that of life and death.
These have all been presented in a layered form, of a story within a story, cleverly put together in letter form which indicates that the events must be of great interest to be found in the correspondence of a man with driven by adventure and excitement. The book is well written, and indicates a great imagination, it is from this imaginative form, that many other monsters have sprung. Mary Shelleys monster was the first of its kind, but it has been the inspiration for all kinds of monster and horror stories, some bad and some very good.
The Frankenstein films are perhaps better known than the book to a large proportion of the population. The 1931 production by James Whale is hailed as a classic of its time, but to a contemporary audience it is a little dated, thus it has been remade many times in a variety of different forms. The most recent production is that of Kenneth Branagh in 1994. This film was not a success at the box office. Branagh tried to remain faithful to the text, whilst injecting sensationalism into the film, presumably to sell more tickets. i. e. the spectacular scenes of electricity, whilst picnicking and creating the monster. There is no mention of this in the book, but audiences have come to expect the electrical display after watching many other Frankenstein films. Branagh was not able to get the balance right, there were no surprises in the film and it was far from horrifying. Kenneth Branagh re-arranged the plot to focus equally on the romance,(perhaps because this is often a successful formula at the box office), but by doing so lost sight of the original strengths of the story.
If Branaghs film was not popular, then it failed in the low culture niche, and its efforts to be classed as high culture with its association of Mary Shelley,s name in the title and sticking close to the original story, were also a failure. I am not quite sure where, observing these categories Kenneth Branaghs film goes, it is neither but in a sense it is both. Each new production of Frankenstein is updated and adapted to accomodate a contemporary audience. Mary Shelley herself updated the original 1818 version in 1831. In Branagh production the language has been changed to that an audience of the 1990s would identify with, i. e. "who the hell is that" and "who the devil are you", were two lines in the opening scene. This is certainly not in keeping with the quiet courteous dialogue of the book. The monster kills the dogs in the film, this is not something he would have done in the book. When he asks for sympathy and understanding of Victor later in the film it is hard to forget that opening scene and have sympathy with the monster. It is perhaps these inconsistencies that were Branagh's weakness. Popular or low culture, is associated with the box office, and the makers of these films demand big star names, in order to guarantee a return in their investment.
Robert De Niro is the monster in the film, and it is difficult to get a name much bigger than his. Robert DeNiro was not enough to guarantee a success, maybe because he did not look anything like himself. This goes to illustrate the uncertainties and inconsistencies of low/popular culture in the 20th- century. Popular/low culture in general does not endure as High culture does, it is only popular for the audiences/readers now, it is therefore contemporary in its form. It is not made to last, it is targeted at making as much money as soon as possible, as does a commodity.
Today a part of our culture is geared around the cinema film, and those who do not see the films in the cinema, will see it later on video, or satellite, or even wait for it to come up on the regular channels. These films work their way throughout the whole family, with the younger members being more likely to visit the cinema, and the parents taking out the video, and the rest of the family waiting for the television showing. Going to the cinema is a social event, there are the large multi-screen complexes all over the country.
To read a book is a solitary action, but a crowd can go and watch a film and share the experience, and talk about it afterwards. Cinema is at last being taken more seriously. There are courses in universities and colleges to study film. The by product is that there is a snobbery creeping up to match that of the literary snobs, but more importantly, good art is being recognised for being just that. Whether it be film, theatre or literature, it is important to keep in sight that each is capable of being a classic in its own right. Today's audiences/readers have come to expect high standards, of their entertainment.
They should not be underestimated by the critics out there. The standard of education is growing all the time, and the theatre audiences of today, are often familiar, with the high culture texts through study, and or personal reading. We know that the two can be successfully achieved, Kenneth Branagh's Henry V fits nicely into both categories. The terms low and high culture are rather outdated social labels, which are held to ridicule by works like Mary Shelley's Frankenstein which is neither but both. A greater respect should be shown towards the publics preferences, rather than labelling them low culture.
Each film or text should be judged on merit alone, and not just by the academics but by the people who watch the films or read the books for entertainment in their spare time. They could probably bring new perspectives to these works, that academics could never do because of the approach they take. The novel Frankenstein has been reinvented and reshaped so many times over the years, it is a testimony to its greatness that it remains popular. If we could concentrate on this aspect, instead of the two categories it would perhaps be a fairer assessment, more in keeping with our times.
The Frankenstein novel has been constantly reproduced to keep it in line with contemporary audiences, it is unfortunate, that our critics and academics can not take a more up to date view of these works as well. This does not mean that we should be prepared to incorporated bad literature or films in to the literary cannon, it simply means, that if something is good then we should say it is good, regardless of when it was written, the genre the use of colloquial language (which was good enough for Shakespeare) and the extent of its appeal through the mass media.
Kenneth Branagh perhaps took too literally the pre-conceived idea of what the audience want, with the blood, the gore, the dramatic musical score, even the attempt at light humour with Cavenon. But it has to be acknowledged that he was trying to bridge that gap between high and low culture, and with an increase in similar projects, that gap is closing all the time.
Read also:
Life is Beautiful – Feminist satire on patriarchal philosophy
Considering how many films have been made about ghost, why has 'The sixth sense' proved so popular
The ways in which Baz Luhrmann film version of the prologue creates impact and prepares the audience for the drama to come