Historical Analysis Of The Work Of Architecture – Mesa Verde Essay Sample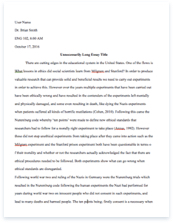 The whole doc is available only for registered users
OPEN DOC
Download Essay
A limited time offer!
Get a custom sample essay written according to your requirements urgent 3h delivery guaranteed
Order Now
Historical Analysis Of The Work Of Architecture – Mesa Verde Essay Sample
Historical analysis of the work of architecture, Mesa Verde
Mesa Verde is located in the South Western Colorado in the United States, occupies 81.4 miles squared, and is a great feature of several homes which were built and owned by Pueblo people the culture in the region is predominantly Anasazi, and is currently a National Park having lasted about 700 years. (Cyark 1)
This region was established as a park in 1906 and included in the register for national parks in 1966 and recognized as an international site for heritage in 1978. The park consists of a museum called the Chapin Mesa Archeological museum which has all the relevant information on the Legendary Puebloan, including their artwork and civilization, the Chapin Mesa consists of cliffs of which three are open to all visitors (public), the Spuce Tree House is also open to the public as long as the weather allows, the Balcony House and the Cliff Palace are open throughout except during winter, other sites include Wetherill Mesa, long House, Step House,  Far View Complex, Cedar tree tower,, Sun Temple; hiking trails, campground and facilities for sleeping and eating are constituents of Mesa Verde that make it a great recreational  place. (Stell 20)
Mesa Verde has great dwelling places, and houses constructed in caves that are shallow which are the exact places the Puebloan Indians stayed. The administrative district as part of Mesa Verde consists of six buildings, all the Sites structures consists of sequential series of congruent architecturally built elements with a common style. They are primarily built by sandstone which have been recycled from some of the ancient structures, the walls look smooth and have a thickness of about 18 inches .the flat roofs of the buildings are surrounded by parapets, and the roofs are made of beams that are peeled. The buildings are irregular though this is an indication of the legendary Pueblo structures. The interior walls are appropriately plastered, with fireplaces at the corners and built in benches which are characteristic of the Southwest natives. There have been very minimal changes to this historic site. (National Park service 274)
References;
Flint, Richard, A Field Guide to Mesa Verde Architecture-Chapin Mesa, Wetherill Mesa, Ute
            Mountain Tribal Park, 2004 [available at]
            www.alibris.com
Haldeman, P.  Revisiting Mesa Verde [available at]
            http://www.architecturaldigest.com/resources/travels/archive/adtravels-articles-062004
Mesa Verde [Available at]
http://archive.cyark.org/mesa-verde-intro
 National Park Service, Report of the Director of the National Park Service. (Washington, D.C.
 Government Printing Office, 1918), pp. 274.
Stell, N.T and Harold L., Mesa Verde Historical Administrative District: An Architectural and
            Historical Study (Denver: National Park Service, 1974), pp. 20.