History of Technology in Italy Essay Sample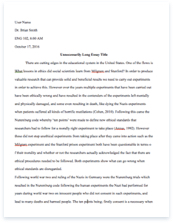 The whole doc is available only for registered users
OPEN DOC
Download Essay
A limited time offer!
Get a custom sample essay written according to your requirements urgent 3h delivery guaranteed
Order Now
History of Technology in Italy Essay Sample
The technology was one of the most important key things to a civilization, and it still is in modern society. Since technology is the main thing, Rome and Han had pretty good techniques and some of them were actually better than present ones. Rome and Han were one of the empires and dynasties that flourished its culture, political system, and especially technology. Even both of the dynasty and empire had very well developed technology, they had the different attitude toward it.
First of all, Han was very opened toward technology. As it can be seen in document #2, #3 and #4, normal people were allowed to use and learn any kinds of technology. Workers were allowed to do foundry work and produce their own manufactured tools, which means people had their own techniques and skills to make it. Inventions such as pestle and mortar invented by Fuxi and water-powered blowing-engine by Tu Shih provided Han people better work-efficiency. Thus, it is sure that Han gave people to the opportunity use and learn about technology no matter what their social positions are.
Second, Rome had a negative attitude toward technology and it was very limited by the social position of people. In document #5 and #7, it is obviously shown that Roman people did not have interest in technology. They hired workers with their labor and workforce rather than skills or techniques. People considered having skills and technology as being vulgar and unbecoming to a gentleman, so the upper-class people were very negative toward crafts and looked down to craftsmen. Thus, Craftsmen, who have the technology, were considered nimble, sharp and not being a gentleman, which is the opposite from Han dynasty.
Third, even though Rome and Han had very different attitudes toward technology, they both had well developed and organized technology. Document #1, #6 and #8 proves that they had the well-developed technology. Rome had their very well developed road, road building system, also water supply system. Since Rome paid a lot of attention to utility and beauty of the empire, they built a tremendous amount of roads. Roads were very organized and had their own traffic system including distance indicators and horse-mounting stones. Water supply system was also very well developed in Rome. They had aqueducts that flow into covered containers, purifies water, and supply for private and public uses. Han had very organized flood prevention system that they had water conservation offices, one high official, one deputy, a chief hydraulic engineer in each district. Consequently, they could easily prevent flood and repair damage quickly.
Both Rome and Han had well-developed technology such as road system of Rome and flood prevention system of Han, but they had a very different attitude toward technology. Rome had a very negative attitude about it, while Han was very positive and opened to its people about it. Since Roman people were negative to technology and they looked down to craftsmen, who have all skills and techniques, Rome would have been hard to develop or improve its technology. However, Han was very positive, opened and shared technology with its people, which would lead to more developed and better technology. Therefore, people should be positive and open-minded of technology and do not look people down who have the technology, in order to develop themselves.