Home Depot's Strenght and Weaknesses Essay Sample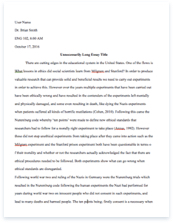 The whole doc is available only for registered users
OPEN DOC
Download Essay
Get Full Essay
Get access to this section to get all the help you need with your essay and educational goals.
Get Access
Home Depot's Strenght and Weaknesses Essay Sample
When I walk into Home-Depot, I seem a wonderland of projects I can get involved with but do not have the skills of know how to do, but would like to learn anyway. Building things or improving my home to suit my personal needs. Home-depot offers a wide verity of services along with a vast amount of products for home improvement needs. If I was to pick the best choice to describe Home depot from the four building blocks it would most defiantly be Innovation with Customer responsiveness following up behind responsiveness. As the mother of one of Home depot ex employee's I learned thinks about the company that came as a surprise. Not only is there products top quality for the home re-building or adding addition on, it includes gardening and crafts.
There are classes for those ambushes first time tinkers wanted to fix something at home or build to add to their rooms. Here the consumer is important and always satisfied with the service and products offered and found throughout the warehouse. If they do not have the product the will order it if not available in their store, they well find you something better. The offer classes for Customer to learn repair and building such as Children's workshops, and repair for everyone if needed, or they will come to your home and install in item it you need them to.
The take care of their people, give back to the community, have excellent customer service. They are the fastest growing retailer in US history, founded in 1978 by Bernie Marcus and Arthur Blank as a do-it- yourself one stop hardware store. The first two stores opened their doors on June 22, 1979 and they never looked back.
From the Home Depot Webpage I retrieve their best information: * Quality: "Their store inventory consists of 40,000 different kinds of building materials, home improvement supplies, appliances and lawn and garden products for all your job needs. They are always stocked, and each store is fashioned to the needs of the area the store is located in to service the people" * Innovation: "Through a variety of innovative merchandise and fantastic employee service for the customers, Home depot's goals help the consumer with it needs for every home improvement task it faces". * Customer responsiveness; "identifying & satisfying it customer needs, improve quality of company's product, The Home Depot's retail stores offer professional customers, including repair and remodel contractors, special services and support to make them more successful on the job site". * Low cost: "We even offer a low price guarantee to beat anyone's advertised specials. And if for some reason you can't find it in the stores, we offer 250,000 other products that we can special order for you". * Differentiation: "Offer hands-on experience at the free How-To Clinics offered at every The Home Depot store every Saturday and Sunday. Including Kids Workshops fun and free children's How-To Clinics held in all The Home Depot stores for kids and their parents. Home depot has over 2,200 locations throughout the United States".
Resource
Home Depot 1/2013
(https://corporate.homedepot.com/OurCompany/History/Pages/default.aspx)