Honda Marketing Plan Essay Sample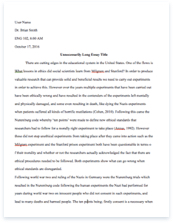 The whole doc is available only for registered users
OPEN DOC
Get Full Essay
Get access to this section to get all help you need with your essay and educational issues.
Get Access
Honda Marketing Plan Essay Sample
I appreciate the opportunity to analyze your business and present my research to you. I will now attempt to summarize my findings in this letter, which are detailed out in the marketing plan. Your annual report 2011, expressed how Honda operates under the basic principles of "Respect for the Individual" and "The Three Joys" joy of buying, selling and creating. Honda's commitment to these basic principles since its establishment in 1948 is why your company is the world's leader in innovation and development of motor vehicles. Conversely, my opinion is that Honda is on the brink of something even more phenomenal. With a focus on fuel efficiency, hybrid vehicles and at affordable prices, Honda will become the world's largest manufacturer of motorcycles and automobiles. With your global network of 383 subsidiaries and 91 affiliates there is no reason to not see this happen within the next 3 years. Honda has done a excellent great job of staying ahead of the technology curve. Competitors look to you for your innovation and progress in the market. I hope as you review the research you find it to be useful. I thank you again for the opportunity.
Jo Elana Patterson
1.3 Executive Summary
The fiscal year 2011, ended March 31, 2011, during the year you strengthened our position in each business and geographical segment and enhanced local operations. Seeking to lead the world in creating new value for our customers, you utilized our resources in an effort to further strengthen Honda's unique spirit of innovation and creativity. Honda R&D is about being inspired, and carrying ideas through development, design, and production. Whatever the inspiration, Honda R&D is the place where Honda makes dreams come to life.
1.4 Introduction, Background, summary and update of the case study 1.4.1 Introduction
Honda Motor Co., Ltd., (Honda) collectively with its subsidiaries, engages in the development, manufacture, and distribution of motorcycles, automobiles, and power products primarily in North America, Europe, and Asia. 1.4.2 Background
Honda was founded by Soichiro Honda (November 17, 1906 – August 5, 1991), a self-taught engineer who worked on piston design which he hoped to sell to Toyota. The first being rejected, after perfecting the design, he won a contract with Toyota and built a factory to construct pistons, which was later destroyed by an earthquake. He then established the Honda Technical Research Institute, to develop and produce small 2-cycle motorbike engines. Calling upon 18,000 bicycle shop owners across Japan to take part in revitalizing a nation torn apart by war, Soichiro received enough capital to engineer his first motorcycle, the Honda Cub. This marked the beginning of Honda Motor Company, which would grow a short time later to be the world's largest manufacturer of motorcycles by 1964. By the 1950's, Honda entered into the US market. In 1986, Honda started engine production in to the UK and six years later it launched its European production. 1.4.3 Summary of the Case
The case presented below is a marketing plan for Honda and includes a detailed SWOT analysis of Honda. The plan identifies Honda target market and the underlying demographics and a comparative analysis against its competitors in the macro environment that it operates in. The plan then attempts to establish mission objectives for Honda and details a marketing plan that includes product, price, promotion and place strategy to achieve those objectives. 2 Situation Analyses
2.1 Market Summary
2.1.1 Target Market Analysis
Honda provides an array of development, manufacture and sales products to enhance motorcycle and automobile use and enjoyment for its customers who can be individuals and business that have a need for quality. 2.1.1.1 Primary Target Market
The primary target market for Honda consists of individual customers and business that have a need for affordable prices based on cost-competitiveness; another important element for success in the motorcycle business is having distinctive "Honda Styling" (Honda Motor Co., Ltd., 2011, p. 10). 2.1.1.2 Primary Market Demographics
Honda's initiate to develop and market new energy-generating products to individuals and businesses is wide spread. Honda supplies general-purpose engines that power construction, agricultural and other types of machinery and, thereby, supplies useful product that help people get things done every day. In emerging markets, these products are even more indispensible for people's lives than motorcycles, and as economic growth continues in these countries, there markets are expected to expand. For example in the African Market, demand for electric power generator is expanding and Honda is drawing on the capabilities of their productions bases in China and India to the fullest to expend sales by offering attractive products at affordable prices ( Honda Motor Co., Ltd., 2011, p.12). 2.1.1.3 Secondary Target Market
Honda's hybrid technology that will become the mainstay product as one means to reduce the burden on the environment. We think that people do not just want a hybrid vehicle, but also a vehicle wit competitiveness and performance. These cars must be more that just hybrids. They must be fuel efficient, offer a pleasant driving experience and be available at affordable prices (Honda Motor Co., Ltd., 2011, p. 11).
2.2 SWOT Analysis
2.2.1 Strengths
Honda has a reputation for producing high quality products from cars to motorcycles to lawn mowers. They are the largest manufacturer of motorcycles in the world. Honda has won many awards for initial quality and customer satisfaction. Their automobiles full of innovation and are reliable, generally fuel efficient. Their powerful research and development effort has afforded them competitiveness in innovative products. Honda has utterly dominated by MotoGP manufacturers' title and championships with 59 Constructors World titles, 630 victories in all classes more than any other competitor (MotoGP, 2011). They are pioneers in engineering low emissions internal combustion and hybrid technology.
2.2.2 Weaknesses
The Great East Japan Earthquake occurred on March 11, 2011 and the Fukushima's nuclear power plant disaster have caused and will continue to cause significant damage to the Japanese economy. After March 11, 2011, Honda temporarily suspended or reduced production at Honda's automobile plants in and outside of Japan. Honda's business sites, such as Honda's R&D subsidiaries located in Tochigi Prefecture, were heavily damaged, currently expected to be restored. Although prospects for restoration of business activities have become clear, Honda's production activities has been affected depending on the status of the future supply of certain parts for which supply is currently restricted, and on the status of infrastructure, such as the supply of electricity and logistics services. Furthermore, sales in domestic and international markets may decline. Depending on the magnitude of these effects, Honda's results of operations may be adversely affected. (Honda, 2011) Total demand for motorcycles in Europe during calendar 2009 declined approximately 16% from the previous year, to about 1.05 million units. Although demand in some countries rose because of government incentives to support the purchase of new motorcycles and changes in the driver's license system, overall demand fell because of the impact of the economic downturn throughout Europe. (Honda, 2011) 2.2.3 Opportunities
Honda has the best opportunity to use its R & D in producing cars
According to the needs and demands of their customer. This is only possible because of the increase is in demand for less pollution cars. Emerging markets is one of the best opportunities for this company. Various models there are which caters the lower segment. Fuel efficiency is today's termed as one of the best opportunity which cans results in the best productivity for the company. Alliances are the best opportunities for the Honda Company. Honda's success has not gone unnoticed by its competitors. Take for instance racing, competitors will begin to gain competitive edge with last year's technology. Not that other companies are taking Honda's technology, but for others to catch up is for Honda to fall behind. Honda's strategy is to create value through expanded sales via innovation in research and manufacturing. Instead of having one large manufacturing plant Honda uses an idea of "manufacturing products where they are sold". In this way manufacture is increased in areas where sales increase. They also are guided by a commitment to the future. This ideal is reflected in several ways. Low emissions vehicles are one example, another are manufacturing plants that are focused on environmental friendliness as well as efficiency and quality (Honda, 2011). 2.2.4 Threats
Honda conducts its operations in Japan and throughout the world, including North America, Europe and Asia. A sustained loss of consumer confidence in these markets, which may be caused by continued economic slowdown, recession, changes in consumer preferences, rising fuel prices, financial crisis or other factors could trigger a decline in demand for automobiles, motorcycles and power products that may adversely affect Honda's results of operations (Honda, 2011)
Prices for automobiles, motorcycles and power products in certain markets may experience sharp changes over short periods of time. This volatility is caused by many factors, including fierce competition, which is increasing, short-term fluctuations in demand from instability in underlying economic conditions, changes in tariffs, import regulations and other taxes, shortages of certain materials and components, high material prices and sales incentives by Honda or other manufacturers or dealers. There can be no assurance that such price volatility will not continue or intensify or that price volatility will not occur in markets that to date have not experienced such volatility (Honda, 2011).
Overcapacity within the industry has increased and will likely continue to increase if the economic downturn continues in Honda's major markets or worldwide, leading, potentially, to further increased price pressure. Price volatility in any or all of Honda's markets could adversely affect Honda's results of operations in a particular period (Honda, 2011) 2.3 Competition Analysis
"Do Not Imitate." The mandate of Soichiro Honda echoes in the minds and hearts of everyone at Honda. At Honda, we are constantly challenging ourselves to seek out new initiatives and stay at the forefront of innovation. The primary competitor, Toyota, is practically doing what Honda has been doing and more (bigger sales promos). The only disadvantage Toyota has in the Class A and B market is that Toyota is used as PUVs and might turn off potential buyers. Additional competitors are Mitsubishi, Mazda, Ford, and Nissan. 2.4 Keys to Success
For Honda to achieve success in business adequate research and development is a must. Soichiro Honda got himself thoroughly prepared for his business before setting out by getting the needed knowledge. As an apprentice automobile mechanic, he was able to study the automobile industry from the basics, acquiring great deal of knowledge about the workings of machines, and the common faults in automobiles. The huge knowledge of automobile machines, and the problems consumers have with their motorcycles, without doubt enabled Honda to create motorcycles that are of high quality, light, easy, fun and exciting to ride; as well as effortlessly to maintain, and affordable. These qualities in Honda motorcycles, made possible by Mr. Honda's knowledge of the industry doubtlessly made his motorcycles a global success. To succeed in business therefore, it is important to have adequate knowledge of your industry, which you have to continue to update to remain abreast of modern trends. Honda must offer better pricing than its competitor and must have to look to hybrid vehicles, alternative fuels and fuel efficient vehicles.
2.5 Macro Environment Analysis
2.5.1 Economy
With respect to the economic environment surrounding Honda, economic conditions in the United States remained on a moderate recovery trend, as evidenced by improvement in consumer spending and private capital investment, despite concerns about the continuation of the credit contraction and high unemployment rate. The economies of Europe in general continued to improve, as seen in the increase in consumer spending, however, high unemployment persisted and concerns about the financial system remained. Also, in Asia, the economies of China and India expanded, and other countries of the region generally reported economic recovery. In Japan, the economy was at a standstill. Although private capital investment showed improvement, conditions remain challenging as consumer spending was somewhat weak and high unemployment continued. As a result of the Great East Japan Earthquake occurred on March 11, 2011 (the "Earthquake"), the economy is expected to remain in a weakened state for the time being. (Honda, 2011) 2.5.2 Culture
Today's society judges people on the type of car you drive. Society does not like to admit to this but it is very true. Manufactures know this happens and targets their markets by these thoughts. For example, anyone who drives a minivan is perceived as a soccer mom. This is because the manufactures target mini vans to mothers. Anyone who drives a nice vehicle is thought to be wealthy. No one wants to be seen driving an unattractive piece of junk because of what other people will think of him or her. Consumers also just feel better when they are driving a nice or new car, if makes them feel better about themselves. Another aspect of the cultural is the environmental concerns for the need of fuel-efficient vehicles. Many environmentalists are worried about the impact that the gas cars have on the environment. There is even legislation that requires cars to average a certain miles per gallon. 2.5.3 Politics, Rules and Regulations
Regulations regarding vehicle emission levels, fuel economy, noise and safety and noxious substances, as well as levels of pollutants from production plants, are extensive within the automobile, motorcycle and power product industries. These regulations are subject to change, and are often made more restrictive, particularly in recent years, due to an increasing concern with respect to possible global climate changes. The costs to comply with these regulations can be significant to Honda's operations. 2.5.4 Technology
Honda owns or otherwise has rights in a number of patents and trademarks relating to the products it manufactures, which have been obtained over a period of years. These patents and trademarks have been of value in the growth of Honda's business and may continue to be of value in the future. Honda does not regard any of its businesses as being dependent upon any single patent or related group of patents.. At March 31, 2011, Honda owned more that 16,400 patents in Japan and more than 24,600 patents abroad. Honda also had applications pending for more than 14,800 patents in Japan and 17,500 abroad. These patents are being utilized under their renowned R&D team to create advancements in their technology they provide to their customers: to include advancements in their hybrid cars. 3 Marketing Strategy
3.1 Mission Statement
As an organization dedicated to the advancement of mobility, we have always targeted leading-edge technologies. From our racing spirit and our commitment to "Safety for Everyone," to our dedication to environmental leadership and the advanced potential of ASIMO, it is our mission to develop forward-thinking technologies that anticipate and satisfy the needs of people in the future. Honda R&D works with global innovators through a variety of collaborative research and development programs. Honda focuses on research and development to improve safety in the real world. 3.2 Marketing Objectives
Article 2 of the articles of incorporation of Honda states that its purpose is to engage in the manufacture, sale, lease and repair of motor vehicles, ships and vessels, aircrafts and other transportation machinery and equipment. To improve overall profitability innovation for their consumers benefit is a must. 3.3 Financial objectives
Honda's consolidated net sales and operating revenues for the fiscal year ended March 31, 2011, increased from the fiscal year ended March 31, 2010, due mainly to increased net sales in automobile business and motorcycle business, which was partially offset by a decrease in net sales attributable to negative foreign currency translation effects. Operating income increased from the previous fiscal year, due mainly to an increase in income attributable to increased net sales and model mix, a decrease in fixed costs per unit as a result of production increase, and continuing cost reduction, which was partially offset by increased selling, general and administrative expenses and R&D expenses, negative foreign currency effects and the impact of the Earthquake.
Total amount of finance subsidiaries-receivables and property on operating leases of finance subsidiaries decreased by ¥90.4 billion, or 1.9%, to ¥4,769.6 billion from the previous fiscal year. Honda estimates that by applying Japanese yen exchange rates of the previous fiscal year to the current fiscal year, total amount of finance subsidiaries-receivables and property on operating leases of finance subsidiaries as of the end of the year would have increased by approximately ¥5.9 billion, or 0.1%, compared to the decrease as reported of ¥90.4 billion, which includes negative foreign currency translation effects. (HONDA, 2011). 3.4 Positioning strategy
Due to impending arrivals of additional competitors, the hybrid market share picture is projected to change dramatically by 2008. In 2008, hybrid vehicle sales are expected capture 2% of the overall U.S. auto market,16 of which 64% are expected to be trucks. By leveraging its existing Civic brand, Honda produced a hybrid product that included many of the features that consumers had grown to expect, thereby positioning the car as a standard Civic with the added benefits of increased gas mileage and environmental 'friendliness'. Because of this existing brand equity and differential targeting, Honda did little to link the Insight to the Civic Hybrid. It is suggested that Honda either consider alliances or acquisitions to make inroads in this market segment.
3.5 Marketing Mix Strategies
3.5.1 Product Strategy
Innovators are defined as those who pursue products with new technology aggressively, consider technology to be a central interest in their life, and buy because they enjoy exploring the new technology features of a product. They represent a small segment of the total market but they are critical to accelerating adoption in later stages. They validate a new product's functionality and bear the burden of testing for other market segments. Honda should approach the hybrid market in Europe utilizing this method. They have the technology not they just need to aggressively promote their product. 3.5.2 Price Strategy
While the high cost of next generation lithium ion batteries is viewed as an obstacle to adoption of pure electric cars, lithium might be the key to making conventional hybrids more affordable. Honda has focused its hybrid marketing strategy on making hybrids nearly as affordable as gas-powered cars is swiftly moving to put lithium batteries in the Civic Hybrid and its other hybrids. Honda hopes that shifting its hybrid battery technology to lithium ion which packs more power in a smaller space will help the company gain an advantage over Toyota. In addition to moving to lithium batteries, Honda is planning to increase hybrid production in small and large cars and to introduce Acura luxury hybrids. This is a move in the right direction. Honda should focus on affordability. 3.5.3 Promotion Strategy
Honda also plans of electrify its fleet. The company, which just re-launched its Insight hybrid as a cheaper alternative to the Toyota Prius, plans to sell a hybrid based on its sporty CR-Z concept. It will also offer a hybrid version of the Fit subcompact and is planning a new version of its Civic hybrid. John Mendel, executive vice president for sales at American Honda, said the company already competes with small-car makers in Europe and plans to succeed in the U.S. by sticking to its strengths. Promoting their electric vehicles will bring Honda the attention they need as being innovative, fuel efficient and affordable. The strategy is to zero in on the changing economy, especially the need to save while utilizing some of the technology Honda has at their hands that other automakers don't have rights to utilize. 3.5.4 Place strategy
Honda currently offers their products in many countries. Their physical locations bring ease and cost efficient ways to manufacture and distribute their vehicles in all the areas they currently have a presence. Honda's brand presence is lacking in European countries and could really use a ramp up of the products they offer. Tapping into social network advertising might be a good cost effective way to reach that market place.
4.0 References
Honda (2011, March). Form 20-F (SEC filing 1-17628). Retrieved from Honda: http://www.sec.gov/Archives/edgar/data/715153/000119312511171350/d20f.htm#toc123299_9 Honda Motor Co., Ltd.. (2011). Annual report 2011 (Annual Report). Retrieved from Honda: http://world.honda.com/investors/library/annual_report/2011/honda2011ar-all-e.pdf MotoGP: Basics History. (2011). Retrieved from http://www.motogp.com/en/MotoGP+Basics/history Rodriguez, A & Page,C (2009). A Comparison of Toyota and Honda Hybrid Vehicle Marketing Strategies. Retrieved from EBSCO Host