The hospitality industry Essay Sample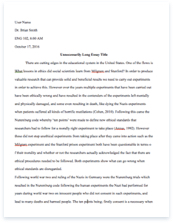 The whole doc is available only for registered users
OPEN DOC
Get Full Essay
Get access to this section to get all help you need with your essay and educational issues.
Get Access
The hospitality industry Essay Sample
Over the past decade, the hospitality industry has known substantial growth in capacity. With this growth in rooms, finding and retaining a valuable clientele continues to be a major dare. Additionally, demand is constantly changing, consumers are increasingly demanding in terms of price and quality ratios. Nowadays, selling a good product at a good price in the right place with the right service is no easier, particularly in the service industry such as airline, hotel, car-rental, cruise-line, restaurant and entertainment companies. Managing demand is highly important because of the availability of supply in the short-term. To remain competitive, the practice of Revenue Management has a strategic, tactical and operational importance in improving hotel revenues and profitability. Therefore, the income optimization through a Yield Management policy has become essential for hotels to maintain their market share. The Revenue and Yield Management are practices used for a few years. The airline industry began using it in the late 1970s.
Chain Hotels were the first beneficiaries of Revenue Management due to their financial support. Thanks to the arrival of Internet, Independent hoteliers is able to understand progressively that Revenue Management is a process designed to differentiate each customer in order to make them pay the maximum they are willing to pay for a given product. Even if the Chain Hotels and Independent Hotels is not part totally of the same market, they have the same goal: to optimize their revenue. The complexity and \'multidimensional nature\' of implementing Revenue practices were discussed in previous studies as well as the lack of financial support of independent and small hotels. In this study, the researcher wants to find some recommendations for independent hotels to benefit from Revenue management practice and increase their revenue thanks to that.
Revenue Management is one of the hot topics for improving hotel profitability, especially for independent hotels. Today, Revenue Management Systems (RMS) are used by leading hotel brands around the world. It can be argued that smaller properties need the technology even more than larger hotels, as limited volume means that every pricing decisions count. Smaller, independent hotels frequently have fewer resources compared to larger chain hotels and usually do not have a dedicated Revenue Manager. Some independent hotels use indirectly Revenue Management practices, without realizing it.
The aim of this research is to investigate how Revenue management is used and if these techniques could be profitable in independent or small hotels. We will discuss about the broader issue of Revenue Management in big hotels with strong financial support and show how a hotel do not have to be a big hotel chain to benefit from these techniques.
The first objective is to critically review the literature about hotel Revenue Management and the issues to implement it.

How has Revenue Management developed?
What are the different theories on this practice?

To examine the techniques of Revenue Management to apply in small or independent hotels in order to improve profitability; with the help of the literature review and interviews done in major hospitality groups and independent hotels.
To provide recommendations to independent hoteliers on how to use Revenue Management techniques and how optimize their Revenue Management.
In the literature review, \"Yield Management\" and \"Revenue Management\" will be defined, theories will be looked at and its history will be told in order to better understand its development in the hotel industry. To support the literature reviews and to achieve those goals, qualitative research will be used. Qualitative research is the more appropriate method to collect effectively the data needed. According to Barriball, K. L. & While, A. (1994) the interviews can be compared more easily due to the fact that all the questions are answered by each respondent. The interviewees can ask questions to the interviewer if they do not understand the meaning of the information requested. However, Kvale, S. (1994) said that the lack of objectivity is a potential problem when making interviews.
Then, the researcher has conducted structured and semi-structured interviews. He interviewed the Revenue Manager of InterContinental Bordeaux (major hotel group), the front desk manager in La Co(o)rniche and Ha(a)ïtza Hotels in Arcachon (independent hotels), others independent hotels and Marriott hotels where the researcher are doing her internship; to have an overview on the difference process between both, and what could be the area for improvement.