Hotel Front Office Essay Sample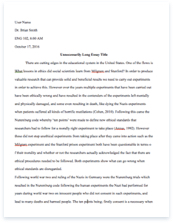 Pages: 24
Word count: 6,564
Rewriting Possibility: 99%

(excellent)

Category: hotel
Get Full Essay
Get access to this section to get all help you need with your essay and educational issues.
Try it free!
Introduction             The front desk is an integral part of the hospitality industry. They are the liaison between the guests and the rest of the hotel. They are the central hub for all activity that takes place in a hotel.  Although most hotels have many departments the front desk coordinates the guest's interactions with other departments.  Having a strong front desk staff is vital.  Without competent employees in this sector you
competent employees in this sector you can lose customers, lose your image and as a result lose your business.  This paper investigates the duties, functions and the management of the front desk.  We delve into the intricacies of customer service and enhancement of employee satisfaction.
            The front desk is usually responsible for the guest's satisfaction.  They must check them in, check them out and appropriately handle any problems the guest's express.  Front desk service forms the guest's first impression.  When they arrive the first thing guests do is check in with the front desk to register and receive all the information they need for their stay.  Fast, friendly and efficient service is a must.  When check in goes smoothly it reflects well on the rest of the establishment, when there are problems that sets the tone for the rest of the guests stay (Stutts, Wortman, 2006 p. 66).
Courtesy is another skill that the front desk staff should master.  If they can remain courteous even in the face of rudeness the guests will notice and will be more likely to moderate their present behavior and will be more likely to return (Jayawardena, 2002 p. 101).  Without a staff that understands the importance of their appearance and attitude, the guest's satisfaction can be diminished.  People have always said that first impressions are the most important and that could not be more true in the hospitality industry.   The right receptionist can bring you new business and guarantee the return of valued customers.  They are the face of your business and as such need to reflect the quality of the hotel (Stutts, Wortman, 2006, p. 65). 
Front Desk Functions
            The front desk staff is basically in charge of guest service and satisfaction (Stutts, Wortman, 2006, p. 27).  They have many responsibilities centering on that basic premise, both in customer service and office dynamics.  They are required to not only have excellent communications skills, but they need to flexible, inventive and knowledgeable about their area (Stutts, Wortman, 2006, p.46).  They also need to have an excellent understanding of their responsibilities within the business and the extent to which they are allowed to modify rules to increase their guest's satisfaction (Jayawardena, 2002 p. 103).  When your desk staff has a working knowledge of those two concepts it makes it easier form them to perform their daily functions.
            One of the important front desk duties is registration.  While checking a guest into the hotel the front desk begins their job as coordinator.  They need to demonstrate efficiency, politeness and speed at the same time they record the information needed for payment and legalities.  Many hotels and resorts require payment or at least proof of available funds at the time of check in (Jayawardena, 2002 p. 103). More and more hotels require credit cards on which they can authorize funds, which places a hold upon them until the check-out date.  Your front desk staff needs to ask the guest's preferred payment method and then apply that to the company's rules.  An example would be a hotel that usually requires credit card payment but with special exceptions, such as if a guest does not have a credit card and wishes to pay cash.  The front desk needs to know what the hotel's policy requires, like an extra hundred dollar deposit in case of damage that is to be returned at check out.
            Your front office staff also must be aware of what information they need to obtain from each guest.  Important inclusions are the number of people in the room, mainly because there are fire codes that limit the number of people that can be accommodated in a single room.  Many hotels also charge for every extra person (Jayawardena, 2002 p. 104).  They must also double-check the departure dates to make sure that the hotel's records match the customer's expectations.  This can prevent a last minute scramble when trying to find a room for a person who thought that they departed one day later.  Whether or not a guest is handicapped is another piece of information that the receptionist must gather.  This will let the hotel know that in case of an emergency which rooms have guests that would evacuation assistance.
            Incidentals are another portion of check-in.  The front desk agent needs to ask how the guest wishes to handle allocation of incidentals; whether they want to be able to charge to their room and if so what credit card did they want to use? Your staff needs to let the guest know what proof of registration is required for room charges, such as a room key or a token from the front desk (Jayawardena, 2002 p. 201).  They are also responsible for making sure that incidental charges are posted to the correct account.
            Another responsibility of the front office is check out.  They confirm that the room has been paid for and they double check contact information in case of need (Stutts, Wortman, 2006, p. 77).  They should ask the customer about their stay when they check out.  This gives the hotel a chance to make amends before the guest departs, this helps to ensure the guests return. It also provides important feedback and the guests feel as though their opinion matters.  When you give the customer an opportunity to express either their satisfaction or their concerns it increases the guest's appreciation of the hotel (Jayawardena, 2002 p. 203).
            The front desk also has responsibilities that take place during the guest's stay.  An example would be that the night auditor is in charge of making sure there are receipts for all incidentals and that the amount has been appropriately charged (Stutts, Wortman, 2006, p. 75).  They also tend to play the role of tour guide.  When a customer wants to know the best place to eat in town they will ask the front desk.  When they want directions they will request them from the front office.  As a result your desk staff needs to have a working knowledge of the area.  It is helpful when they know the hours of multiple restaurants or they can give directions to not only the main attractions of the area but to places of interest most tourists will miss (Jayawardena, 2002, p. 97).
            There are many details that the front desk should be aware of so they can offer optimal customer service.  They need to know how other departments function, such as knowing when housekeeping provides stay over service, or what specials are in the restaurant for the night.  The front office staff needs to exhibit this knowledge to guests.  The more questions they can answer, quickly and accurately, the happier the guests will be (Jayawardena, 2002 p. 98).  They should also know what businesses the hotel is affiliated with so they can recommend and booster appropriate establishments.  They should also know how to direct the guests to activities and amenities within their hotel.  The better they make the hotel sound, the more likely the guests will be to spend their time and money at your hotel.
Telephone etiquette is another important part of front office functions.  Receptionists need to portray that they are listening, that they care about the opinion of the customer and that they are more than willing to provide the customer with the information they need (Jayawardena, 2002 p. 154).  Many times a telephone conversation is the first contact the staff has with the guest and as such they must express as much efficiency as possible.  Telephone conversations can be challenging because of the lack of body language and eye contact.  There are times that extra training is needed to improve phone etiquette.  Training the front desk in active listening will help ensure that the customer's telephone experience is positive.
There are seven steps that will help with this; first concentrate on the customer; it is their opinion that matters. Two, listen for ideas, not the words that the guests use because it is easy to miss what they are really asking for.  Your receptionists should learn to limit their own input; no one can talk and listen at the same time.  When they react they should be reacting to the idea, not the manner in which the question was delivered, always remain friendly.  They also want to make sure and questions; assumptions can get you into trouble.  The receptionist also needs to respond only after they have given the matter serious thought.  Being too fast will convey that they did not listen.  Finally they should summarize their conversation with the guest so the guest knows that they have gotten the message across. By using these steps you will more than likely end up with a satisfied customer (Jayawardena, 2002, p. 155).
            Front desk managers need to know all of these tasks and more.  A manager's knowledge of office dynamics is essential.  He or she is responsible for training, overseeing and delegation of duties (Lucas, 2003, p. 57).  They are responsible for developing policies and schedules which coordinate employee's working time preferences and skills with the needs of the hotel.  Awareness of employee preferences will allow the manager to judiciously assign tasks between staff members so that their employees feel satisfied (Lucas, 2003, p. 60).
            The front desk manager is also the person that deals with serious guest complaints.  They usually have the authority to decide which complaints warrant discounts and comped nights.  Their judgment is relied on to sift through what complaints are true. When the complaints are valid the manager is responsible for determining the cause of the problem and what actions should be taken by the front office and other departments to ensure that the problem is fixed and does not happen again (Lucas, 2003, p. 62).
            They also are the spoke person for the department.  Part of their job is making sure that the front office works well with the other departments to improve the overall synergy of the business.  Interaction between departments happens daily and in order for a hotel to succeed those interactions need to run smoothly (Jayawardena, 2002 p. 156).  The front desk manager needs to make sure that their staff members have a working knowledge about other departments.  An example would be a guest wants to bring a bottle of wine to dinner with them, so they call the front desk for information on whether that is acceptable or not.  Your front office could make the guest wait while they are transferred to the restaurant or make them wait while they check with the wait staff, but if your staff has been well trained in the functions of other departments they can immediately tell the guest if it is allowed and what the corkage fee would be.  The way that your staff responds to these types of situations can make an impact on overall guest satisfaction.
            The operations of the front desk are intrinsically tied with the reservation and housekeeping departments more than any other (Stutts, Wortman, 2006, p. 33).  The communication between these departments can either have an extremely positive effect or it can negatively impact your business.  If at the beginning of the day reservations does not communicate to the front desk which rooms have already been sold and which rooms are available for walk-ins, then the front desk must take time to determine which rooms are available; this of course looks bad to the customer.  Then if the front desk does not inform housekeeping that there has been a walk in and what room they were assigned then the guest might not receive stay-over service which will also influence their decision to return to the hotel (Stutts, Wortman, 2006, p.33).
The advent of hotel data computer processing programs such as RDP has elevated some of the pressure for communication because every department has access to the same database so they are free to check the information in the computer.  Unfortunately there is still room for user error and there are situations when the computer does not have the information needed, so again interdepartmental communication is a necessity (Jayawardena, 2002 p. 154).
When interaction between departments is stressed guests will notice.   This can create an uncomfortable atmosphere that portrays poor management and can make guests feel insecure about their decision to spend money in the hotel.  An important thought to keep in mind is that the guest's experience is not only determined by one department but by the hotel as a whole and showing interdepartmental conflict can ruin their experience.
Front Desk Service
Due to the nature of the hotel business customer service is the backbone of the industry.  Without satisfied customers a hotel will fail.  It has been said that dissatisfied customers will tell at least sixteen people about their experience and twenty-five percent of those people will tell another forty people, imagine what would happen if even one quarter of your guests were unsatisfied. (Jayawardena, 2002, p. 203).    Conversely customers that have enjoyed their stay will tell at least twenty people and twenty-five percent of those people will consider making reservations in the hotel.  As you can see one unhappy guest can begin to impact business and one satisfied guest can bring in a significant amount of new business.
            Customer service can be a challenge, but there are guidelines to help front office staff face the challenge head-on.  Good customer service usually means fast, friendly and efficient (Jayawardena, 2002, p. 102).  The front office staff should try and impress the customer.  They can do this in many ways; for example if they go out of their way to do more than the customer expects the guest feels cared for and thus is happier and more likely to return.  Also anticipating guest's needs, practicing active listening and showing appreciation for the guest are all very important (Lucas, 2003, p. 121).
            Front office personnel should know that the guests will judge them by what they do, how they follow up, what they say and how it is said, how they listen and how they look.  If a guest comes to the front desk and they are upset because their stay-over service was not done properly the receptionist needs to perform appropriately.  An appropriate response would be to first apologize, this shows the guest that the hotel cares about their problems.  Secondly, a front desk employee should ask detailed questions; such as what was not done; was a privacy sign out, etc.  They should take notes in the presence of the guest, so the guest will feel that they are being listened to.  They should assure the guest that the problem will be taken care of as soon as possible.  Then if it is an appropriate situation they should offer the guest compensation.  A small offer such as a free drink in the lounge or ten dollars off their room will work wonders in improving the guest's satisfaction.  Through this all the receptionist should be cognizant about their facial expressions.  Body and facial language can speak louder than anything audible, so your staff should try and maintain a concerned look even if they do not believe the customer (Jayawardena, 2002, p. 103).
            A problem that can appear often in the hospitality field is a language barrier (Jayawardena, 2002, p. 104).  Many hotels have international guests that speak little to no English.  It is preferable to have on staff bilingual employees who speak multiple different languages.  This cannot always happen; finding bilingualist to work in the hospitality sector can be hard.  Instead of only hiring bilingual employees the hotel could have all pertinent information written in the most common languages, such as Japanese, Spanish, Chinese and various other European languages.  This way there is no confusion for the guest.  International travelers will greatly appreciate this small courtesy.
            Your staff should always appear enthused with being at work.  They should exude an image that says, "I want to be here," (Stutts, Wortman, 2006, p. 227).  When the staff appears happy in their job the customers will feel more comfortable placing their trust in your establishment.  The front office staff should never complain to the guests about other departments or their own department for that matter.  Even if a problem has arisen that is obviously another department's fault they should never say that to the customer.  Instead they should focus on fixing the problem.
            There are many problems that can arise during the guest's stay and even if the problem is completely unrelated to lodging the front desk is the place that people will go complain.  They make easy targets for venting anger and many guests feel that the front desk is their connection with upper management (Jayawardena, 2002, p. 250).  Handling these complaints appropriately will make a positive impression on the guests.  The customer service chain is a good model to use when handling complaints. First the staff should offer a friendly greeting, regardless of how irate the guest seems. Then they need to determine the guest's needs.  Ask the guest to explain in detail what the problem is.  The receptionist should then offer suggestions on how to fix the problem.  They should never offer something that they cannot provide because it is vitally important that they follow through with their solutions.  After working out a plan with the guest they should provide a friendly send-off.  When the guest has left the receptionist needs to promptly fix the problem.  Whether it is coordinating with other departments or speaking with their supervisor it should happen as soon as possible (Jayawardena, 2002, p. 251).
            In order to provide quality customer service employees need to know what constitutes as poor customer service.  There are small things that employees can do that will make it appear as though they do not care.  For example if a guest is checking in and they ask for information about restaurants in the area and the receptionist interrupts them and says they do not know, the guest will feel very put out.  They are usually tourists who do not know the area and it is important to many of them what the opinions of the locals are.  Even if the receptionist did not have a particular favorite they should offer some suggestions.  Another situation that can arise is a guest is upset because their dinner in the hotel restaurant was not acceptable.  When the guest comes to the front office to complain the receptionist could say, "That's not my department, I can't do anything." That statement could be perfectly true but they have to phrase their response appropriately.  If instead they said, "I'm so sorry you didn't enjoy your meal, I will let the restaurant manager know and we'll see what can be done," the guest will probably feel better and more assured that they will not experience the problem again.
            Another area where it is easy to provide poor service is when they must handle complaints.  As we discussed earlier complaints can be one of the most frustrating parts of a front office position.  During training the receptionist should be told to avoid the anger response that comes most naturally (Jayawardena, 2002, p. 249).  If they talk down to the guests, take complaints personally, blame the guest or other departments and argue with the customer, the hotel will most likely lose a customer.
            There are some situations that no matter how well handled when the guest will leave angry.  This usually happens when they are irate to begin with.  If by the time they reach the front desk they are yelling and belligerent it can be obvious that they are not interested in fixing the problem but only in getting their money back.  In situations like these it is still possible to maintain good customer service.  Usually, if the front office staff argues back or asks the person to leave the guest will become more irate. However if the receptionist remains calm and rational in the face of anger the customer is more likely to calm down (Lucas, 2003, p. 93).  Even if the guest leaves angry when they calm down many of them will realize that they were out of line and will appreciate that the hotel's staff remained calm and courteous.
            There are many small ways that the front desk can enhance the guest's experience at the hotel.  By being aware of the fact that even something as small as remembering a person's name can have an effect on the guest your front office personnel automatically provides better service (Jayawardena, 2002, p.139).  When a guest that has never been at the hotel before, calls the front desk and informs them that he is in room 205 and the receptionist can greet him with, "How can I help you Mr. Smith," the guest will be impressed and pleased.  By showing the customer that someone cared enough to remember his name you will increase the chance that he will return.
            The front office also helps make the guest's stay more enjoyable by being able to provide even the most obscure information (Jayawardena, 2002, p.139).  The nature of most hotel guests is that of tourist and as such they are new to the area which causes them to feel insecure. When a guest comes to the front desk and asks them if they have directions to a small shop whose name is unknown, but it sells snow boards, and your receptionist replies that there are two places near the hotel she knows of two places where those are sold and provides directions, the guest will be relieved even if those specific stores were not the one they were looking for.  Just by giving the customer correct direction the front office staff soothes some of the tension from traveling.
            It can be very important for the front desk staff to know how to give directions (Jayawardena, 2002, p.139).  As stated previously most guest are not very familiar with the geographical lay out of the area.  Many people when they are traveling know the name of the place that they want to visit but they have no idea how to get there.  The customer will feel much more secure if the receptionist can provide them with verbal directions and a map.
            Having a front office staff that knows and cares about your business can also have a positive affect on customer satisfaction (Jayawardena, 2002, p.140).  When front office personnel truly care about the image and success of the business they will work harder to please the customer.  An example would be a guest arrives with four children, they did not mention before, and the hotel has a policy that says only four people total can be in the room the customer had reserved.  Your receptionist would know that the business could be fined for a fire code violation by putting extra people in the room.  They should also know that the customer would not know that and will end up upset if they are told they cannot have their room.  So instead of telling the guest that they cannot have their room because of the extra people, you politely let them know that unfortunately fire code does not allow so many people in one room, but you would be happy to rent them an adjoining room for a slightly reduced rate.  By approaching the situation this way the receptionist does not accuse the guest of rule breaking, makes the mishap sound like a reasonable mistake and provides a solution so the hotel is not fined.  The customers will be better able to understand why you cannot accommodate them in the fashion they desire, which will in turn mean they will not be as angry when told they need to rent another room (Jayawardena, 2002, p. 140).
            Another effort that can be made to enhance customer satisfaction is to limit how often you tell the customer no.  While it is obvious that some of the things guests want or want to do are not allowed, receptionists need to phrase their response in such a way that they empathize with the guest's desire but still let them know what is and is not allowed (Lucas, 2003, p. 153).  One example is there has been a recent snowstorm and a guest asks if they can go sledding on the hill in front of the hotel.  Now the receptionist knows that there sprinklers under the snow that will be damaged if the snow is impacted upon it.  Instead of telling the customer a straight no, a receptionist could say, "Unfortunately sledding on that hill would ruin the garden plants that are underneath but I know a place not to far from here that provides excellent sledding."  Although in the end the front office does say no, the impact of a denial is softened by reason.
            Softening the impact also works when there is a difference of opinion between the guest and the front desk.  If a guest calls the desk and says they think that a check-out time of 11:00 am is far too early and they demand more time to leave, there are ways that a receptionist can help them understand why they need to vacate the room by 11:00 am. They can soften the blow by using phrases such as, "I see what you're saying," "Please consider this"or"What would happen if…"  Using terms like this and then offering to extend their check out by a half an hour can have a positive effect on the customer's decision to return to the hotel.
            Having return customers is an important part of the hospitality industry.  Building a cliental base is necessary for financial success (Lucas, 2003, p. 153).  In order to achieve this, the customer must be satisfied not only the first time but on occasions following as well.  A hotel's end goal is for the customer to go home thinking that they could never possibly stay anywhere else. They need to feel that when they return to your hotel they will be able to repeat a pleasant experience.  Vigilance is required by the hotel staff to make sure that they provide optimum service to everyone every day.  Doing this will help bring customers back (Jayawardena, 2002, p. 142).
            There are some clues to follow when trying to build guest loyalty. One tip is to check the guest's history before they arrive.  If they have been to the hotel before greeting them with, "It's nice to have you back," will make the guest feel appreciated.  Checking the history will also reveal if there have been problems with the guest in the past.  For example if the history states that there was a discount given because of poor maid service, the front desk should call and double check with housekeeping that the particular room has been thoroughly gone over.  Attention to this type of detail will let the guest know that the hotel cares that their experience is a positive one.
            Another suggestion would be to set up a rapid response system (Lucas, 2003, p. 164).  How quickly a guest's complaint is responded to will make a large impact on whether that guest will return.  Complaints can be either bounced from department to department, or handled and resolved effectively with a system that has been previously set up.  An effective system is one that includes a call center that handles all incoming guest complaints or requests.  One or more employees should answer the phones and log the complaints.  There should be information in the guest rooms that directs customers to this center.  Once the call has been logged the employee needs to know who and how to contact the relevant parties.  Such as if someone calls and says their toilet is backing up the front desk staff needs to page or otherwise contact the person in charge of room maintenance.  They should always inform other departments of the name of the guest with a complaint.  There are automated messaging systems that can assist in the transfer of data (Lucas, 2003, p. 165).
            The best way to ensure that your customers return to the hotel is to use all of the tips above and find new, innovative ways to deal with conflict.  Being flexible and professional with the guests makes them think that you are going out of your way to help them.  When people are vacationing they tend to be irritable which can cause every small problem to seem like a disaster.  Handling the guests calmly and rationally you will help ease their anxiety and they will consequently enjoy their stay much more (Jayawardena, 2002, p. 143). 
Employee Satisfaction, Training and Recruitment
            A hotel's employees are their messengers to the guests; because of this the employees must be enthusiastic and positive about their job.  When an employee is dissatisfied with their work then they are more likely to perform poorly and exhibit a lack of care for the guests (Lucas, 2003, p. 55).  As previously discussed this can have serious implications on customer satisfaction and return potential.
            Keeping employees satisfied can be integral to your business.  There has been much research done that shows that it is important for employees physical health to find contentment and maintain a work-life balance (Lucas, 2003, p. 36).  This means that management should make the effort to coordinate time schedules and job assignments around the individual employee's preferences.
This balance is hard to maintain, but is an essential part of employee's health.  When a person enjoys what they do, they are more likely to perform well, where as if they are being forced to do a job that they find no satisfaction in the quality of their work will recede.  Managers need to recognize that what they think is the best way to allocate responsibilities might be completely opposite of their employees opinion (Lucas, 2003, p. 55).
Another way to achieve employee satisfaction is to implement a concept called the quality circle (Stutts, Wortman, 2006, p. 33).  This is a theory is based of the idea that those employees actually performing the work are the ones that should decide on the best way to handle issues in regards to their work.  A quality circle is a group of employees, usually less than ten, who meet once a week to discuss any new problems that have arisen during the week and they brainstorm on how to amend those problems.  By giving the employees an active role in the business they feel more compelled to make sure that the business succeeds.  We discussed earlier that when you treat a guest as though their opinion matters they will be happier, the same is true with employees.  Showing them that you value their opinion and their work will improve their work ethic (Lucas, 2003, p. 55).
Decentralization is another technique that increases employee satisfaction for many of the same reasons.  This technique distributes authority to the employees so that they have the right to make decisions with out direct approval from a manager (Stutts, Wortman, 2006, p. 40).  This way if there is a problem with the bill or a discount is needed to mollify an irate guest the front office person on duty can take immediate action.  This will not only make your guests happy because they can see a direct result but your employee's satisfaction will improve because they know you trust their judgment.
In order for the methods mentioned above to work you need a staff that is trained well enough to function under those guidelines.  Training can be vital; if a guest comes to the front desk and says that they're room was not cleaned on time and your employee has not been trained in how other departments function they would not know to tell the guest that stay-over service is sometimes done later when there are a large number of back-to-back reservation.  Your employee might go ahead and give a discount when the housekeeping staff was only running a little behind.  A mistake like this might not be integral to the hotel's profit margin but if it happens continuously you can see how the charges would build up.  The front desk staff needs in depth training about what is the normal procedure for amenities such as stay over service, what warrants a discount and what does not.
Other training that can be essential to smooth operations includes problem solving and problem analysis (Stutts, Wortman, 2006, p. 49).  Front desk employees that know about and have been trained for procedures in regards to a specific problem, are able to perform their job to a higher standard.  We discussed how a knowledgeable front desk staff affects customer satisfaction and the way to make sure your employees have that knowledge to disperse they need to be trained for it in the first place.  It is unfair to expect an employee to know all of the details of their job right off, even if they have had training, but appropriate training will ensure that they gain the knowledge quickly.
Training also involves feedback (Stutts, Wortman, 2006, p. 49).  The new trainee needs to practice the methods they are being taught under the guidance of either the manager or another person who is on the senior staff.  Without feedback on their performance they will feel lost and insecure.  It is very hard to see what you are doing wrong yourself, another person is needed to observe and make suggestions for improvement.  The observer also needs to hand out praise when it is warranted.  Learning a new job can cause frustration when the new employee realizes how much they do not know.  I order to mediate these feelings of frustration make sure the employee is given praise for a job well done, let them know that management approves of their effort.  This will show them that their hard work is appreciated.
Becoming a member of the team also plays an important in training.  The staff of a hotel, especially those in the same department, needs to feel a commodore with the other employees (Stutts, Wortman, 2006, p. 49).  It can be difficult to be the new kid on the block and it will make people nervous.  Their nerves can prevent them from performing to the highest standards.  During the first week of training an effort should be made to instigate team meetings.  Whether it is an informal luncheon or an after work drink, any effort to make the new employee a member of the team should be made.
Recruiting employees can be one of the hardest parts of a manger's job.  The recruitment process needs to take into account not only whether the applicant is skilled but also if they will fit into the existing team.  Part of the problem with recruitment today is deskilling (Lucas, 2003, p. 31).  Through standardization, hospitality work has been streamlined so that there are less people that have been prepared through college (Lucas, 2003, p. 87).  Most of the skills needed to perform well are currently learned on the job.
There are some criterion guidelines for recruitment.  Personality is something that employers want to consider before they hire someone.  There are four important points that make for a good recruit (Lucas, 2003, p. 86).  The first is motivation; the recruit should appear actively seeking the job and express goals within the business.  The second is references.  An employee's past history can tell a lot about how a person will perform in the future.  The employer should investigate why previous work was terminated.  They should evaluate the skills of prospective employees.  Important skills to look for are communication, active listening and quick thinking.  The last thing to check is what the recruit's availability is.  You must take into account whether the recruit's favored hours would work for your business and whether they would agree to different hours (Lucas, 2003, p. 87).
Conclusion
            The level of quality in front office staff can impact many facets of a hotel's business.  They are responsible for the guests and it is a large part of their job to make sure that the guests are satisfied. Within the paper we looked at the functions of the front desk and found that most of them required excellent customer service skills.  The main goal of a front desk employee is to be fast, friendly, knowledgeable and efficient.  Without employees that realize how important it is to present the best face all the time, the guests will feel less secure about visiting the hotel again.
            Proper methods of training and recruiting are essential to ensure the success of hospitality employees.  The way the hotel is managed and the systems it adopts are also very important.  A balance of direction and freedom is necessary to achieve optimal working conditions.  Happy employees increase the number of happy guests and in the end guest satisfaction is the ultimate goal.
References
Jayawardena, C. (Ed.). (2002). Tourism and Hospitality Education and Training in the Caribbean. Kingston, Jamaica: University Press of the West Indies. Retrieved March 25, 2006, from Questia database: http://www.questia.com/PM.qst?a=o&d=104309201
Lucas, R. E. (2003). Employment Relations in the Hospitality and Tourism Industries. New York: Routledge. Retrieved March 25, 2006, from Questia database: http://www.questia.com/PM.qst?a=o&d=107641180
Stutts, A., Wortman, J. (2006). Hotel and Lodging Management. New Jersey: John Wiley
and Sons, Inc; 2nd Edition.