Housing and Urban Development Essay Sample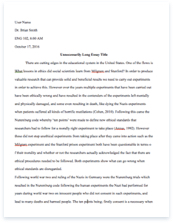 Pages: 10
Word count: 2,718
Rewriting Possibility: 99%

(excellent)

Category: department
Get Full Essay
Get access to this section to get all help you need with your essay and educational issues.
Get Access
Introduction of TOPIC
When one is sited outside and it starts to rain, the first thing that comes to mind is a place to shelter. A house, veranda, under a large tree, umbrella and the like suddenly gain importance. While on the road to work or school, shelters do not matter so much till the time when one needs to be asleep and resting or doing things indoor, then do shelters become a necessity. Housing is one necessity that cannot be overlooked and especially with the population increase.
Housing is a basic need for every person on the face of the earth. In America, housing remains to be a big challenge especially with the growing number of people immigrating to the country. During the great depression, the Federal Housing Association was formed to provide relief after many banks collapsed. They were to offer loans to the citizens to help them rebuilt their lives as they purchased new homes and repaid the mortgages. The program that was formed was to renew the urban areas and to seek to expand the housing industry. The program was good but it was not exhaustive as they were not able to visualize the expansion of the urban centre in the times to come.
The kind of policies that were laid down had many loopholes as they were focused on dealing with immediate problems but they did not have long term plans for the urban areas. The policy makers did a rather good job in policy formulation but they also did not do an in-depth analysis of how the situation would be many years to come.
Among the things that the housing Act was to address in 1954 were the rehabilitation and rebuilding of new houses to cope with the high demand in the market. Houses that were found to be in pathetic conditions were demolished and new ones were built. Some of the old houses were not singled out for demolitions were instead chosen for conservation and a policy to effect that was enacted in that same year. This policy did however pave way to very many problems as those buildings that were chosen to be conserved now stand as barriers to expansion as they are meant for conservation. This was just the starting point for the housing troubles that are being experienced in America today ("AN ACT relating to the Kentucky Housing Corporation and declaring an emergency. Be it enacted by the General Assembly of the Commonwealth of Kentucky" 2).
Two years later, in 1956, the Housing Act was added another clause that priority in housing be given to the elderly. The renewal of the urban program was good as it did relocate people from potential prime area for housing to other places to pave way for more construction without inconveniencing the residents. The government did relocate people to sites that they had designated and the construction of new houses was done (Varady 126).
By the 1960s there were raised concerns to the government for it to offer good sanitary facilities as well as descent housing to its people. Two years later, there was issued an executive order number 11063. This order was to be effected and it contained what needed to be addressed. It included non-discrimination housing as well as equal opportunities to all in terms of housing needs. This however was not to overrule the previous Act of preference to the elderly. Housing financing sale and renting was not to be discriminatory even in the event of some people being handicapped, race or color ("United States of America: Department of Housing and Urban Development office of Administrative Law Judges" par. 22).
In mid 1960s, a law was enacted to allow the privately owned housing to be made available to the low income earners so as to allow them to lease those houses. This was a government program in an effort to provide adequate housing to the fast growing population. But even this did was not in any way able to meet the growing demand for more houses especially near the urban areas as more and more people work hard to shift from rural areas to urban areas ("Department of Housing and Urban development: Office of fair housing and equal opportunity: Fair housing Equal opportunity for all")
The government has tried various approaches to try and build more housing but the demand is still high. Time and again the government has offered incentives to investors to woo them to build more houses. There have also been efforts to build houses at a cheaper price while still maintaining quality standards of building and construction.
The houses that were initially built decades ago tend to be more of a hindrance to the expansion and progress of the commercial industries as they bar investors from building high rise buildings to aid in the reduction of housing problems. One of the solutions of housing is in building of high rise residential buildings that will be able to accommodate more people than the ordinary single-floored building. Apartments also come in handy as people can be able to buy an apartment as their homes. This will ease the burden of the housing that is currently a major issue to the government.
The Housing and Urban Development (HUD) has for many years done a great deal of work in try to solicit for funds and new methods to build more housing units. One of the challenges that they have found is that there needs to be consistency in the building as more and more people come to America and as more children are born.
In their mission statement, the HUD aims to create sustainable, strong all inclusive housing units that are affordable and meet the required demands in the market. The strength of HUD is in customer protection; boost the economy as they strive to meet the need for quality work. They also ensure there is no discrimination in building as they improve the livelihood of the people ("United States of America: Departme
nt of Housing and Urban Development office of Administrative Law Judges").
style="text-align: justify;">As the momentum for building and innovation comes to play, in comes the need to rethink, redesign and reinvent more ideas in an aim to make more informed decisions in the housing industry. Innovation is a norm that is being embraced in all fields due to the need of improving efficiency in any industry. In an effort to make sure they utilize the resources available effectively, the HUD formed a PD& R (Policy development and research) and its mandate was in formulation of policies that involve the housing sector. The formation of PD & R was a big success as they did research on better strategies that the HUD could adopt to improve the livelihood of the people.
They came up with the TI (Transformation initiative) with an aim to help the local government and the state on the most effective strategies to adopt in housing, economic and community development. It was launched back in 1992 and it did help in strategizing effective and efficient methods of doing and dealing with things.
The HUD also implemented other demonstrative packages which included moving to opportunity, jobs +, effects of vouchers especially on welfare families and this did lead to a greater insight of the effects of intervention.
There are other products that have already been rolled out to the market and they are doing just fine. One of them is the family self sufficient experiment that was rolled out in early 1992 and it was an evaluation program. It was designed to demonstrate the effects of the different models of rent on earnings. This evaluation program was focused on finding out how severe rent burdens could be on different people with different levels of earnings. This demonstration was also mandated to administer efficiencies together with the financial status of the applicable public housing authorities. The program was a very big success to the amusement of the government and the HUD ("Waiting In Vain: An Update on America's Rental Housing Crisis, U.S. Department of Housing and Urban Development").
They then introduced the choice neighborhood demonstration that was a cross agency partnership. This partnership did involve department of Justice, department of health and human science, HUD and department of education. Their main work was to test selective intervention methods that were on offer, in their design so as to be able to achieve enduring neighborhood changes.  This too was a big success and it offered more avenues for different groups to work together for a common goal ("Waiting In Vain: An Update on America's Rental Housing Crisis, U.S. Department of Housing and Urban Development").
There are initiatives that are lined up to be released for testing. One of them is an initiative that will get PD &  R to work together with HUD' s office of sustainable housing & communities so as to be able to assess the feasibility of developing a viable a affordable index that will include housing, transport and utility. This is aimed at helping the customers to be able to choose the location they would like to purchase homes which are close to jobs, schools, variable amenities and public services. These programs give the customers both low and high income earners a wide range of options for them to be able to purchase their dream homes in their dream location ("Waiting In Vain: An Update on America's Rental Housing Crisis, U.S. Department of Housing and Urban Development").
The government has embarked on a policy of moving forward as they offer housing finance reforms. In an effort to curb foreclosure – The legal process by which a home owner who still has an outstanding mortgage to clear is forced to sell that piece of property through a public auction and whatever the proceeds, it goes to settle the mortgage debt – the government is on high gear to make sure there is good financing for mortgaging as well as regulating mortgage policies. Without policy regulation, then having to sell the house on mortgage will not be much of a help as this could cripple government's effort to have more and more people own homes.
The government has not always had an easy sailing as they have had lapses here and there. To start with, for the past several years, it has been noted that the government has under-funded the Policy Development and research department and this has caused a decline in the number of research programs being carried out. This under funding has affected the progress of the housing industry and there has been recorded a sharp decline in innovation. Also introduction of new product in the market is no longer forthcoming as the few resources that are being allocated to that department for research and implementation of their findings. Just like Martin Luther King Jr. once said that whatever that affects one directly, will ultimately affect all indirectly ("Quote DB").
When there is a lapse in meeting the obligation, there are always consequences that are passed on to other places. The government has also had a failure in not reinvesting in research work. Once a new product is introduced, the government has been found to boost the implementation of that product and undermining the need for continuous reinvestment on research. Research work is very vital as it opens doors for generation of new ideas.
When there is an inflexible federal standard, a local political pressure together with an overlying centralized structure of administration, when they are combined, they produce high rise projects that are cookie-cutting in the worst urban areas ("Hoyle").
The other problem that is threatening the housing industry is the mismanagement in the local housing agencies. They agencies lack incentives and proper management skills. This is a big draw back to the housing industries as the people who are entrusted to be the custodians of the houses mismanage them in an effort to edify themselves at the expense of the people they are supposed to be serving. The government's renovation programs are not efficient and the little profit that is made from the housing industry is simply reverted back to the government without first implementing renovations and rehabilitation of the old houses.
The HUD has focused its eyes on improving the living standards of the people but the government time and again does give that department lashes. In a recent case on 25th May, 2010, congress Maxine Waters together with many other housing advocacy organizations, at a congress hearing, spoke out against the proposal by HUD, and in addition to that they submitted written statements opposing Transforming Rental Assistance (TRA). The TRA was a proposal by HUD together with L.A.'s Coalition to end hunger and homelessness together with L.A.'s housing and human rights organizations ("Hoyle").
These among other things are the kind of hindrances that HUD experiences in an effort to build more houses to as many people as possible. This set backs have however not been as fruitful as HUD strives on.
There are many avenues that the HUD has utilized and continues to utilize. To start with, the HUD has found that having good research program that is running is a big boost to more options in housing and hence, they invest what they can in research.
They have also been efficient and effective in the product implementation as the products that they have brought on the market have been very competitive. Their evaluation programs offers them an assessment, redesign and remodeling avenue as they continue in the quest to build better, economical and more affordable housing.
They have also involved the services of sound policy makers whose job is that of formulation of policies that deal with housing and especially in urban development and they seek to expand their housing projects. The policy makers also do formulate ways and means of getting financing for the many projects that are usually undertaken by the Housing and Urban Development. The policy makers also come up with new proposals that are aimed at finding partners who come on board and help in financing as well as offer more ideas that are later implemented after they are found viable.
The government has also had investors who come and invest in the country and more so in the housing industry which is a very big market. The government offers incentives to those investors in an aim to entice them to remain and continue constantly investing in the country.
Works Cited:
AN ACT relating to the Kentucky Housing Corporation and Declaring an Emergency. Be it enacted by the General Assembly of the Commonwealth of Kentucky:
Charles W Hoyle Jr. (2010). Administrative Law: Department of Housing and Urban Development 
David P. Varady and Carole C. Walker (2000). Vouchering out Distressed Subsidized Developments: Does Moving Lead to Improvements in Housing and Neighborhood Conditions. University of Cincinnati
Department of Housing and Urban Development: Office of fair housing and equal opportunity: Fair housing Equal opportunity for all available at: www.Hud.Gov/Fairhousing
QuoteDb. Available at: www.quotedb.com/quotes/2644
Waiting In Vain: An Update on America's Rental Housing Crisis, U.S. Department of Housing and Urban Development. (1999). HUDUSER. www.huduser.org