How Charles Dickens Creates a Sense of place and Authentic Characters in 'Great Expectations' Essay Sample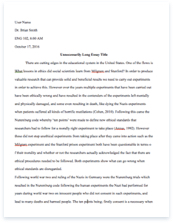 The whole doc is available only for registered users
OPEN DOC
Pages:
Word count: 2143
Category: dickens
Get Full Essay
Get access to this section to get all help you need with your essay and educational issues.
Get Access
How Charles Dickens Creates a Sense of place and Authentic Characters in 'Great Expectations' Essay Sample
Charles Dickens was born in 1812, a century that is considered to have been eventful in British history. Charles Dickens is very well-known for his wonderful contribution to British literature and drama. His prolific style of writing was professed for its ability to capture an audience and to ensure that a reader was always left wanting more and eager for his next instalment. Unlike many other authors of his time, Charles Dickens was quite rich and famous within his own life, which was regarded as an unusual occurrence in those days, as many authors of that time only rose to fame long after they were dead. He was recognised as a British icon. Charles grew to be prosperous in his adult life; however his good fortune was not dictated by a conventional childhood as he suffered some events which almost changed his life completely. Charles grew up in Portsmouth where his father John Dickens worked as a pay clerk in the Navy Pay Office.
The Dickens family were of middleclass status and had sturdy finances until the father was unable to manage their money efficiently and was briefly sent to Marshal Sea Prison. During this time, Charles was also punished for his father's mistakes. The young Charles was forced to quit school and was sent to work in a boot backing factory for a few months, earning a substandard wage which was just enough to ensure his basic survival. Charles experienced poverty at first hand and for many years he was rather disturbed by that short episode of his life. However, it was the ever present memories of those difficult periods of his life which enabled Charles to write with such considerate feeling about some subjects in his novels. Much of Dickens' writing was based around life and hardships of the poor, because he was once poor himself. After his family's passing encounter with the law and when his father was released from prison, Charles soon began to rebuild his life. He returned to school and no longer had to work in the demeaning conditions of the boot blacking factory.
At the age of fifteen Charles left school and began to work in a solicitor's office. In this job Charles was able to expand on his writing skills and gained vital experience which was put to use in his stories. In particular 'Great Expectations' was one of his novels which most involved the British law system with the character Mr Jaggers, a lawyer whose attitude towards the wellbeing of others was both pompous and uncaring.
The story 'Great Expectations' was written when Dickens was becoming a mature author. By the year 1861 Charles had had success with several novels and was well established in his career. Charles released this novel in serial form which explains why Charles left each chapter of the novel with an abrupt ending. This episodic style was used to ensure that, if a next installment was made, the audiences would return to find out how a cliff-hanger was resolved. 'Great Expectations' is written in a semi-autobiographical style, and is the story of the orphan Pip, tracing his life from his early days of childhood until adulthood. The story can also be considered semi-autobiographical of Dickens, like much of his work, drawing on his experiences of life and people. As a young boy Charles Dickens would walk the streets of London, listening to the conversations between merchants and studying their behavior. This helped him understand how people of different statuses interact.
In the story 'Great Expectations' the main character, Pip, is a young orphan child who lives with his older sister and brother-in-law who is the village blacksmith. The story begins with the narrator looking back on one Christmas Eve, where the young Pip is walking through the marshes when he stumbles across an escaped convict. The mysterious man threatens Pip into returning to the marshes with food and suitable tools to enable him to be released from his restricting leg irons. Pip meets the commands of the convict; however, on Christmas Day the convict is captured and returned to the prison ships. The convict shows gratitude because he never reveals Pip's assistance when he is caught and asked how he escaped his shackles.
Much later in the story a slightly more grown-up Pip emerges and is sent to entertain Miss Havisham, a wealthy old lady who lives in a mansion known as Satis House. Miss Havisham is a bitter old woman who was jilted on her wedding day, for this, she holds a vengence against all men. At Satis House Pip meets Estella a beautiful but haughty girl adopted by Miss Havisham. His perspective on his simple but honest life is altered forever. Pip's visits to Satis House continue for several years and he develops an unrequited love for Estella, whose wealth and grace also make him ashamed of his life and friends. Estella is cold and distant towards.
As Pip matures, he is dismissed from Miss Havisham's services and becomes an apprentice blacksmith to his brother-in-law but having been introduced to a better life, Pip is miserable as a blacksmith and he longs to be a gentleman. One day he learns that an anonymous benefactor has left him an enormous amount of money and must leave London immediately, to become a gentleman. Pip is certain that his benefactor is Miss Havisham, in belief that it will lead to a relationship with her daughter Estella.
Great Expectations is a dramatic novel and we are prepared for this by the drama of the opening chapter. Pip tells the reader his first, guilty memories of helping a convict and how he was sent to play with a beautiful, but cruel, girl. The story is told in the first person by Pip, as a narrator looking back from a mature perspective and commenting on his conduct while growing up. This is effective within the text because the main character is able to input personal response which makes the novel seem more believable.
Charles Dickens opens this novel by introducing the main character Pip alone, visiting his parents' graves on Christmas Eve. Here, the author creates a bleak and hostile atmosphere in the graveyard and surrounding marshes with the use of an advanced language. This prepares the reader for the frightening introduction of the escaped convict into the story. Dickens starts with Pip weeping for his dead family in the churchyard, establishing him as an orphan for whom we feel sorry and protective. The opening chapter shows this vulnerable child standing in front of the seven graves of his mum, his dad, and his five brothers. The narrator lists the names of his dead brothers, "Alexander, Bartholomew, Abraham, Tobias and Roger". This adds to the realism within the story as the list of names gives them an identity. The theme of death and decay is one that is present further in the novel. This also tells the reader that Pip is completely alone; and not just in the context of the young boy being alone on Christmas Eve, but in the terms of Pip having no family to turn to. This adds to the overall sense of loss.
Charles Dickens uses long sentences and lists adjectives in his writing when describing the graveyard where Pip meets the convict. In chapter one Dickens uses the phrase, "The marshes were just a long black horizontal line". This phrase is particularly effective because the adjective 'long' can suspend many meanings. To some degree, the bigger the size of the scene, the more overpowering it can appear. The use of the word 'horizontal' puts things into perspective for the reader and creates a linear picture. The three adjectives in this sentence make the marshes seem never ending.
This impression of the infinite setting makes it hard to imagine any escape for Pip. In the same paragraph, the phrase "the sky was just a row of long angry red lines" is used. In this phrase the word 'long' is used again but here, the words 'angry' and 'red' have also been manipulated. Charles Dickens uses personification in this phrase as he gives the marshes human emotions. Anger is a word which expresses extreme emotion; this can be interpreted as hostility in marshes. A graveyard is also a place which holds many connotations of horror and death. Dickens uses the phrase "raw afternoon" to illustrate the cold and miserable weather, which reflects on the time of year as it is usually very cold near during the Christmas season. When describing this dreary place, Charles Dickens implements the use of archaic expressions like 'gibbet' and 'dykes'. These words remind the reader of the book's authentic values, which makes the novel seem more plausible.
In the first few chapters of this novel, the description of young Pip's actions seem quite bizarre. Although Pip is being threatened by the convict, he still remains polite and respectful to the aggressive stranger. The convict says "Keep still, you little devil, or I'll cut your throat", this tone of voice combined with his intimidating language, would deter any young boy. And indeed it did; the narrator then goes on to describe Pip as a "small bundle of shivers", which tells the audience that Pip can only express his fear physically. In Victorian times, children were brought up under strict rules. In other chapters of the novel, the narrator describes his relationship with his sister. He frequency uses the term, "brought up by hand", which indicates that his sister was physically violent toward him.
Despite his fear on the marshes, pip addresses the convict as "Sir"; this is a sign of his good mannerisms and a sign of his strict upbringing. The word 'Sir" is a word which is saved only for those with a higher rank in society. This however is untrue in Pip's situation as the convict deserves no courtesy. Charles Dickens describes the convict in a way that will shock the reader. His appearance unkempt and he speaks with the intentions of an uneducated man. He says "Pint out the place", in this phrase his distinctive grammar and vocabulary from his social background is exposed, as the word 'Pint' is a dialect term. This reveals that the convict is rough character with very little sophistication. The Standard English term for 'pint' would be 'point'. The convict wears no hat and has broken shoes. These aspects of his appearance tell the reader more about his class. In Victorian times, men of high class and authority wore hats. This convict wears no hat, therefore holds no graces. This adds authenticity to the novel as great detail about the convict's appearance is realistic and a true depiction of what would've been in those days. The convict is both physically and verbally threatening.
Throughout this novel the adult characters proceed to impose their will on young Pip, this is poignantly displayed in Chapter Eight, where Pip's visits to Satis House begin. Miss Havisham is represented through negative image of death and decay which makes her appear strange and cruel. At first Satis House is described, in a way that immediately makes the reader feel unpleasant. Charles Dickens uses negative adjectives like 'old', 'dismal' and 'barred' to describe the outer appearance of her home. The windows are barred which makes Satis House look like a prison. Miss Havisham is a significant character in this novel. Her appearance is alarming as she dresses in her a wedding gown which is yellow with age, "the bridal dress had withered". Charles Dickens also describes Miss Havisham as a "skeleton", which is a representation of death and decay. She is manic and often seems insane with many unpredictable outbursts and her character is more emotional than the situation demands. It is clear that Miss Havisham intimidates young Pip because he avoids her eyes as she speaks.
Estelle is Miss Havisham's adopted daughter who she has trained to embody the same antipathy for men Miss Havisham feels. In this novel Estelle is made to appear superior to Pip. Estelle is very pretty and vey proud. She makes Pip feel bad about his honest upbringing. She says "With this boy! Why he is a common labouring-boy". Estelle believes that she is better than Pip because she is upper class. At the end of Chapter Eight, we find the narrator, reflecting on his first visit to Satis House. He says "look at my coarse boots and my common hands". Estelle's behavior made Pip feel inferior and self conscience.
'Great Expectations' is a novel that has many underlying themes and most of these are revolved around the subject of social background. The novel is quite thought-provoking as the characters are very authentic as they have all been carefully stereotyped.