How Influential was Dudley on the Reign of Elizabeth 1st Essay Sample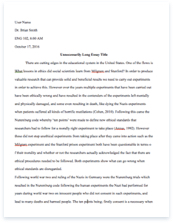 Pages: 10
Word count: 2,653
Rewriting Possibility: 99%

(excellent)

Category: elizabeth
Get Full Essay
Get access to this section to get all help you need with your essay and educational issues.
Get Access
Introduction of TOPIC
Although Dudley was certainly a well known figure in the Elizabethan period as a courtier and close friend to the Queen, the extent of his influence in the decision making process of government outside his appointment as 'Master of the Horse', is a matter of some debate and conjecture.
Whilst examining this topic it is important to remember that there were times when Dudley was out of favour. His influence therefore was not a constant. Elizabeth also that she had other significant advisors such as Cecil and Walsingham, who both held official, political roles within her Council. They each had periods when their star was on the ascent and others when they seemed to climb very little. Elizabeth deliberately gave and withheld her favour to keep all her advisors anxious to retain it.
Robert Dudley was clearly Elizabeth's favourite courtier, known as 'Sweet Robin'�, especially during the early years of her reign. The handsome young man was appointed Master of the Horse. Predictably, this position required that Dudley and the Queen were in constant communication and contact to ensure the smooth running of the court. As long as Dudley kept the Queen entertained and remained in her affection he could do no wrong and was 'a power to be reckoned with'�. This is a very astute view on Dudley's influence in that while he was not initially in any official capacity he nonetheless sat at the centre of political affairs and answered only to Elizabeth. Cecil and Walsingham's influence was much more of a working one, using their position of power and knowledge, rather than their dancing skills to persuade Elizabeth.
From the beginning, rivalry was established amongst Elizabeth's closest councillors. When Elizabeth appointed loyal William Cecil as the Principal Secretary of State, she began what would be an inseparable partnership, which would collide repeatedly with Dudley's attempts to impose his views of government and foreign policy. Elizabeth's words to Cecil have become justly famous:
'I give you this charge that you shall be of my Privy Council and content to take pains for me and my realm. This judgment I have of you that you will not be corrupted by any manner of gift and that you will be faithful to the state; and that without respect of my private will you will give me that counsel which you think best and if you shall know anything necessary to be declared to me of secrecy, you shall show it to myself only. And assure yourself I will not fail to keep taciturnity therein and therefore herewith I charge you.'�
Dudley and Cecil immediately took a dislike to each other, each viewing the other as a rival for the Queen's attention and affections. There were two factions created from the rivalry, one centred on Dudley and one on Cecil, but with the Queen as the undeniably dominating factor.
Dudley's influence upon Queen Elizabeth stemmed from her long acquaintance and friendship with him, throughout the years of her confinement and exile as a child. He was also a staunch Protestant, instigating anti-Catholicism where possible although this was not to Cecil nor to Elizabeth's liking. He had been ally during Mary's reign when they were imprisoned in the Tower at the same time.
Dudley and Elizabeth enjoyed an easy friendship which was a refuge for the Queen once she had dealt with the taxing political problems within her realm. They were openly affectionate and Dudley enjoyed flaunting the Queen's favour in front of the other courtiers and councillors. Cecil was extremely concerned that Elizabeth would wed Dudley despite the political implications, but that fear at least was soon put to rest. Dudley was still married to heiress Amy Robsart; she was safely tucked away in the country while her husband flirted at court. Elizabeth knew of the match; she had attended the wedding which is perhaps why she felt safe enough in her flirtations with him. When Amy died a very suspicious death at the bottom of a flight of stairs in her secluded home Cumnor Place, all hopes Dudley may have held of becoming King were ended.
The scandal created by her death alone meant that Amy had succeeded in death that which she could not do in life – keeping her husband from the Queen.
Everyone enjoyed gossip and scandal too much to let it pass. Amy's maid told a jury that her mistress had often 'prayed to God to deliver her from desperation', and many courtiers remembered Dudley's public speculation about divorcing his wife. Elizabeth was forced to send Dudley from court until the funeral, but he did not attend the service. The queen sent Lady Norton as her representative, although it was known that other ladies had been asked but refused to go because of the scandal. Elizabeth's affection for Dudley was at its greatest during these early years and could not be denied. Soon enough he was back at court and in as much favour as ever. Once, during a boating party on the Thames, he asked the ambassador de Quadra, who was also Bishop of Avila, to marry him and Elizabeth immediately. The ambassador remarked that he would do so as soon as the queen dismissed her Protestant councillors from service.
The queen, her advisor's realized, enjoyed flirting with Dudley and occasionally encouraged his fantasies, but she did not want to be given the opportunity to marry him. When Amy Robsart died, Elizabeth had no ready excuse for denying Dudley's proposals. This is when Dudley's influence upon Elizabeth began to wane as she could no longer reasonably deny him what he thought they both desired, their marriage.
However, the queen had other, far more appropriate suitors. Cecil's natural inclination was to make peace with England's traditional enemy, France. He therefore urged a political match with one of Queen Catherine de Medici and King Henry II's sons. These Francophile manoeuvres began seriously after Mary Stuart's French husband died in 1560 and
she returned to Scotland. To thwart Cecil who was already extremely powerful with the Queen, more so
following the rift between her and Dudley, other councillors pressed a Spanish marriage, perhaps even to her former brother-in-law Philip. A marriage to Phillip would probably have been the most astute political move for Elizabeth at the time. As Maria Perry accurately said, 'Matrimonially, Elizabeth was the best prize in Europe'�. Marriage was an important tool to a politician such as Cecil and he must have found it a very difficult one to use as the only way in which his mistress could have married would have elevated his enemy, Dudley, to an inappropriately high position of power. The queen expertly appeared to consider all options but contrived never to commit to any of them.
The difficulties Elizabeth experienced governing the English states were enhanced by prejudices against women rulers. She realized the importance of securing the cooperation of powerful men in order to rule effectively. She made extensive use of the Privy Council and summoned ten parliaments during her reign. William Cecil was a massive influence upon Elizabeth in this section of her government.
He continued to sit in Parliament, as he had done under Mary, as a commoner until 1571 and as Lord Burghley thereafter, and was Elizabeth's chief spokesman there, as well as administrative head of her government. One of his greatest skills was his ability to function as a liaison, representing royal policy to Parliament and keeping Elizabeth in touch with its feelings. Whilst Elizabeth and he had a very companionable, functional relationship he realised the truth in the words spoken to him by De Feria in 1559 'She is a very vain and clever woman. She must have been thoroughly schooled in the manner in which her father conducted his affairs. She is determined to be governed by no one.' This is perhaps one of the reasons he had so much authority with the Queen, in that he did not try to dictate or demand unlike the Howards who assumed she would be a biddable puppet Queen to their government.
Although Elizabeth's favourites often opposed Burghley's influence, his role as chief adviser was never seriously challenged. His first major diplomatic achievement was to persuade a reluctant queen to intervene in Scotland and conclude the Treaty of Edinburgh (1560), which removed French forces from Scotland. His gift for compromise facilitated the church settlement in 1559; his financial sense, the recoinage in 1561.. Despite threats of resignation and opposition to Robert Dudley, Cecil retained Elizabeth's trust and was rewarded with the lucrative mastership of the Court of Wards in 1561.
Decision on the succession was necessary to settle policies. While Cecil intrigued to thwart Dudley, he sympathized with Protestant efforts in Parliament to make Elizabeth marry.
The matter of Elizabeth's foreign policy was closely interlinked with that of her marriage and the succession, in which both Cecil and Dudley played a large part.
In her mid-reign, she deployed the issue of matrimony primarily as a tool of her European diplomacy. Before Francis, Duke of Anjou, to whom Elizabeth was briefly engaged in 1581, her principal suitors included Philip II; Eric XIV, King of Sweden; Adolphus, Duke of Holstein; the Archduke Charles of Austria, third son of the Holy Roman Emperor, Charles V; and Henry, Duke of Anjou, younger brother of Charles IX of France, older brother of Francis, Duke of Anjou, and himself later Henry III of France. Elizabeth amused herself with each and all of these candidates, and played off one against the other.
Often it seemed courtship was instigated in case England had need of military help such as the proposed match between Elizabeth and the Archduke Charles which would have satisfied Phillip the 2nd and provided a potential ally against growing French aggression in Scotland. However as in most cases of her proposed marriage this match never happened, partly due to a divided cabinet of councillors and partly because of her affection for Dudley. Here Dudley had an influence that the stable Ceil was unable to understand or withstand-her love or deep affection for him. It was mainly due to Dudley's presence and affect on her that Elizabeth never married, even though a successful marriage could have greatly aided England.
In January 1560, Elizabeth passed Dudley over for the post of Master of the Court of Wards, preferring William Cecil for the position which gave the holder more power in court. Dudley was admitted to the Privy Council in October 1562, and finally ennobled as Earl of Leicester in 1564. He and Cecil worked quite compatibly, with their overlapping clienteles-Cecil's mainly at court, Leicester's mainly in the country-complementing each other whilst still vying for Elizabeth's affections.
Following Elizabeth's rejection of him after Amy Robsart's death Dudley became committed and very proactive towards Protestantism which had significant implications for England's future foreign policy. Although 'outside the council' Dudley was 'even 1559, building up a following that would make him a spokesman of Protestant truth'�
The religious overtones which inevitably infiltrated the foreign policy of Elizabeth stem back to her two greatest influences, Dudley and Cecil. Whilst Dudley was keen to bring about further reforms to the Church of England and favoured an aggressive foreign policy, Cecil was not, neither was Elizabeth who preferred a middle road as long as boundaries were clear in both matters.
Cecil, under pressure from the threat of the Duke of Alba's Spanish army in the Netherlands speeded the inevitable war by instigating the seizure of ships taking bullion to Alba. This led to Alba closing Antwerp to English trade. Dudley joined Norfolk in a conspiracy to impeach Cecil on the grounds of his war policy, in February 1569, Elizabeth made is very clear that neither of her two favourites would be sacrificed for the other-'if they want a change of policy it would mean a change of sovereign'�
Leicester married secretly in 1578: he wed the countess of Essex, an act that led to a temporary estrangement from Elizabeth through her jealousy, yet another period in which Dudley had little influence upon affairs of state. From about 1564, Leicester was leader at court of the Puritan party, which desired war with Spain. In 1585 he was named commander of an expedition to help the United Provinces of the Netherlands against Spain.
In the 1570s Leicester, supported by Francis Walsingham, who became a secretary in 1573, courted Puritan support; began to work up getting support for William of Orange, the Protestant leader of the rebels in the Netherlands; and favoured negotiations with France. Cecil who continued trying to subdue the French and avoid open commitment to the rebels continued with a policy that ignored Phillip 2nds intentions for the situation. When he failed to get the settlement in 1576, Cecil finally joined forces with Dudley to urge Elizabeth, always a reluctant warrior, to intercede on behalf of Orange. His is the first time the two favourites worked together to influence their Queen and they proved a successful team.
The assassination of William of Orange in 1584 and the knowledge of a planned French landing at Arundel led Cecil to take measures to protect the Queen's life and to incline toward war against Spain. His hesitation over the costs of war and the peace feelers he extended to Alessandro Farnese, the 3rd duke of Parma, the Spanish commander in the Netherlands, created ill will with Leicester. But by 1585 Burghley supported Leicester's expedition to the Netherlands and Sir Francis Drake's voyage to the Caribbean.
Dudley's military efforts were undistinguished, and he enraged Elizabeth by accepting the title of governor of the Netherlands in 1586, which she had previously refused so as not to cause problems with other powers such as Spain and France, he was finally recalled in 1587. Upon the approach of the Spanish Armada, 1588, Leicester was appointed captain general of the armies, but died before he could take his post.
Cecil and Walsingham had a continual good relationship with Elizabeth which enabled them to be constantly influencing her in her decisions concerning England's government. Dudley appears to believed that he had more power than he actually did and it is a credit to Elizabeth's shrewdness that she used his affection for her to help improve her decisions instead of allowing him to take too much control. Her decision not to marry Dudley although many of her courtiers and close friends believed her to be deeply in love with him is another example of how limited his influence on her actually was. She knew that it was not politically advantageous to marry him and consequently kept him and her other suitors at arms length whilst continuing to make them believe she would chose one.
As a statesman Cecil saw that his duty was to give the Queen his best advice and then to carry out whatever policy seemed expedient to her. His loyalty in this task won Elizabeth's confidence. A master of discretion, Cecil as a royal servant assumed an official mask and learned 'to walk invisible.' His contribution to policy-making was his intuitive appreciation of the national interest, which he strove to convey to the Queen.