How Physical And Human Factors May Have Made Florida a Crowded Coast Essay Sample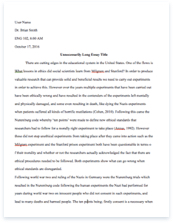 Get Full Essay
Get access to this section to get all help you need with your essay and educational issues.
Get Access
Introduction of TOPIC
Florida, not only within the US but around the world, is renowned for its suns soaked beaches; making it one of holiday makers' most popular hotspots. The popularity it receives is clear from the 75 million annual visitors and is one reason why many migrate to live there as more hear about its pull factors. Another human pull factor is that it is on average a wealthy state, meaning that that those moving there will not have to sacrifice their previous lifestyle, this is as much of the local and social amenities there are like anywhere else in US, something young families migrating deeply consider. The picture in Fig.2 portrays the luxury high rise hotels, adding to the imp
ression of the relaxed, and attractive 'holiday' image that Florida is already known for.
style="text-align: justify;">One of the reasons it is a popular tourist destination is because of the four large international airports located there allowing for much easier transportation and as a pivotal human pull factor, it makes it attract even more immigration.
However, Florida's most prominent pull factors for coastalisation are its physical features. Again as Fig.2 highlights, the wide sandy beaches are very picturesque, a clear pull factor for migration, as 85% of residents reside on the coast. The weather has no extremes, varying very slightly making it more lucrative for elderly migrants who in extreme winters suffer from flu's and in hot summers from heatstrokes. Sunlight hours being very consistently long throughout the year mean that it is not only beneficial for the vitamin deficiencies and arthritis in the elderly but a pull factor for families with young children that travel daily to school.
Given that Fig.2 highlights the dying corals and falling number of dolphins and manatees, the fact remains that Florida nonetheless has these physical attractions which are another pull factor for both tourists and residents, adding to the growing list of pull factors that accumulate to result in Florida's coast becoming crowded at a faster rate.