How Social Networking Affects Our Everyday Lives Essay Sample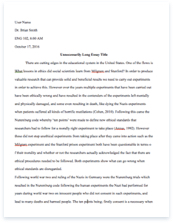 The whole doc is available only for registered users
OPEN DOC
Download Essay
A limited time offer!
Get a custom sample essay written according to your requirements urgent 3h delivery guaranteed
Order Now
How Social Networking Affects Our Everyday Lives Essay Sample
Changing and ever evolving, social networking has impacted everybody's lives in an irrevocable manner. Beginning in 2003 with Myspace, social networking completely revolutionized the way people interact with one another. The empire created by Myspace was then further expanded by a new generation of social networks such as Twitter and the ever so popular Facebook. This era was marked with innovative features including video chat and increased commercialization of businesses, leading to increased popularity and growth which is intangible. The change in social networking over the past several years has modernized the daily lives of the common people. Through the development of groundbreaking features, social networking is connecting people better and faster than ever across the globe.
According to monthly traffic ratings among websites published by eBiz, as of July 2013, Facebook and Twitter are in the top ten; with more than seven hundred million visitors a month. With this being said, it is not just the teens and young adults who enjoy social networking but it is the adults who enjoy logging on as well. Social networking is a useful tool to connect to the world for some, but for others it is not as appealing. For example I have had a Facebook for nearly five years now and I seem to like it. However, my father is against the social networking buzz because he feels that it invades his privacy and in the long run it is just not worth putting forth his time and effort. Many people have different opinions on the social networking matter in our society, but we have to focus on what is really important to us, and that is how it affects our everyday lives. The trend of social networking continues to flourish. Whether it be teens, young adults, or senior citizens, social networking has no discrimination. Over the years I have watched my family and friends become more addicted to the world wide web and I can not help but think how it affects them on an "offline" basis. Relationships through social networking play a tremendous role in our lives and can greatly impact us.
For example, my aunt moved to Florida last year. Meanwhile the rest of my immediate family stayed in Michigan. Since the use of Facebook allows you to correspond to people via video chat. Me and my family were able to communicate with my aunt any time we wanted. Even if we were not at home because the improvements with technology allow us to install mobile apps on our phones, one of them being Facebook. Relationships with teens and young adults through social networking are an everyday thing. You have your relationship statuses, whether a person is single, married, or divorced. Also you have relationships with people you may not even know! I was observing my nephew as he logged on to his Twitter account the other day and I noticed that he had over five thousand friends.
He then told me that he only really talks to about ten of them. With all of the people attracted to social media around the world, it is not uncommon to have few friends online. However, what does that say about the types of relationships you have with them? My nephew is a prime example in showing the types of relationships people have with one another via social networking. For some people it is hard to make friends in the real world so they log on to a Facebook, Twitter, or Myspace to fill the void of not having friends. If it was not for the improving technology we have today, communication through social networking would not be as  vast as it is.
Privacy is another way social networking can affect our lives. It has changed the way we flirt, fall in love, get dumped, take revenge, make and break relationships, gossip, chat, and even share the latest photos of ourselves. Life's most important social interactions no longer rely on face-to-face exchanges. Since there advent, social networking attracts more and more people from different groups. Technical experts, employers, researchers, and businessman. How would you feel if you were told by your employer that you were being fired from your job because of something you posted on your Facebook wall? Or for example a parent catches their child swearing or lying about what they did the other day because the child was not smart enough to stay off his Facebook and tell the whole world what he was up to. These are just a few examples of the lack of privacy we tend to receive when we are on the internet.
Like I stated before, social networking is world wide so in most cases whatever you say on your social networking site will in return be exploited for everyone else to see. So you should be cautious as to what you want people to know or you may have a bad experience. Although privacy may be one way social networking sites affect our lives, bullying tends to be the biggest issue we have today. According to a campaign to stop bullying called "Do Something", studies show that nearly forty three percent of kids have been bullied online, and one in four of them said that they have been bullied more than once. Seventy percent of students report seeing bullying happen frequently online, and ninety percent of students said that they ignored it. With all of this information given it is safe to say that bullying plays a factor in the way it affects us, especially our young adults and kids. Cyber bullies find it much easier to bully online rather than face-to-face because most of the time they do not have to deal with the consequences of their actions.
Bullies can say and do whatever they want to there victims online without the harsh penalties they would get if they were in school, or at a function were somebody could stop them. The most devastating fact I have found about bullying through social networking sites states that bullying victims are two to nine times more likely to commit suicide than non victims. Also, suicide is the third leading cause of death in America among young people, resulting in about 4,400 deaths per year, according to studies shown by Yale University. If bullying does not affect you, think about who else in your life this may affect. On average people spend about seven hundred billion minutes a month on social networking sites. In today's day and age Social networking has taken over the internet and our way of communication. Who's to say it does not affect you? I am sure you or someone you know has a social networking site of their own. Just know that next time you decide to log on to your computer and become apart of the social networking world, take a step back and think about how it may affect your everyday life in the real world.
References
http://www.ebizmba.com/articles/most-popular-websites
http://www.bullyingstatistics.org/content/bullying-and-suicide.html
http://www.dosomething.org/tipsandtools/11-facts-about-cyber-bullying