How to Handle Corruption in India Essay Sample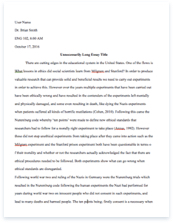 The whole doc is available only for registered users
OPEN DOC
Get Full Essay
Get access to this section to get all help you need with your essay and educational issues.
Get Access
How to Handle Corruption in India Essay Sample
Corruption by definition is a problem of routine deviation from established standards and norms by public officials and parties with whom they interact. Now lets look at it with the perspective of our society. Today we have become so much accustomed with corrupt practices around us that corruption has become order of the day. It appears difficult to imagine the whole system functioning without it. But is it not for us that corruption has got so deeply established in our system? Right from getting our birth certificate to even receiving our own salary from the accounts department we are bound to shell out money from our pockets! Who do you think should be held responsible for establishing such practices? Is it politicians or the bureaucrats? Can they make us pay if we decide not to and unite against corruption at the same time banishing from our minds our petty selfish ends? Not indeed. It is we, the common man, the mango man of our society who are so deeply caught up in our daily needs that unmindful of right or wrong we accept the shortest and easiest method to meet our ends without foreseeing its long term implications.
A clerk does not hesitate to extort a hefty amount from a poor man just to put few more notes in his pocket without realizing that in another office he too is under the same predicament for getting his documents approved. Thus spins the wide spread web of corruption at the grass root level of society. But wait! If corruption was limited to just money changing hands, it would not have been so demoralizing and seemingly non-eradicable as it is now in its present state. Today we find it seeping its way into the soul of our system i.e. even the people involved in building up the system and running it which includes the law and judiciary don't think twice before twisting rules to dupe the innocent. Take for instance the case of Delhi gang-rape: Nirbhaya Case, Delhi transport minister and others, have been alleged that December 16 gang rape incident had occurred due to their "corrupt" activities.
RTI activist Vivek Garg, in his plea, said the bus in which the 23-year-old woman was gang-raped, was allowed to ply in the city despite being unfit for the same and having been impounded on many occasions last year.(391) All said and done, nothing can improve our system until we as the grass root part of it decide to run it in our benefit and not in the benefit of the people we have assigned the responsibility to run it for us. Each and every one of us should and will have to decide to stand against corrupt practices instilled in our respective work spheres, at the same time making our individual contribution in spreading awareness of the evils of allowing proliferation of corruption in society. Many websites like ipaidabribe.com and transperency.org are already making their contribution. The group discussions on television on the subject have also created wide awareness amongst the masses. Howsoever small it may be but the change will soon begin to take shape for now it is the common man, our mango man who is to awaken and once his vision clears the dawn is sure to break.