HR Professional Map Essay Sample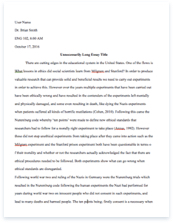 The whole doc is available only for registered users
OPEN DOC
Download Essay
A limited time offer!
Get a custom sample essay written according to your requirements urgent 3h delivery guaranteed
Order Now
HR Professional Map Essay Sample
Effective Hr professional should understand the business and contribute to the goals and the mission. This can be done by understanding the HR professional map- the areas of practice and by adopting the behaviour and knowledge specific to each area on a specific level of competence. The benefit of the map is understanding the functions within HR (10 professional areas) and what we need to do, to know and very important- how we need to do it (best practice) at 4 levels of competence (bands). It covers behaviours as well as technical elements. The structure of the map:
* 10 professional areas: all functions of HR are identified within the areas and explained on activities and knowledge on 4 levels of competence. 1. Insights, strategy and solutions- the ability to understand in depth the business, to discern the nature of a situation and create strategy and solutions. Activities associated with this area:
* Building a picture- use management information, analytical tools and personal experience to understand the organisation and external factors affecting it. Be updated with latest information regarding best practice by using websites, articles and relationships with colleagues' specialists, memberships, communities (CIPD). * Developing actionable insights – work in a team and develop and share activities, priorities and identify opportunities and potential risk and discuss with the managers as well * Delivering situational Hr solutions that stick – develop HR solutions (from accurate data) that minimise risk and maximise opportunities. Implement the change by working with managers and make sure they understand why the change is done and what is the impact on long-term on people and business.
Evaluate the projects impact (on people and organisation) and lessen the gravity of the risk to ensure that the solution meet organisation need. * Build capacity and capability – the new change (product, service) can be developed and applied entirely within organisation or need to be outsourced (totally/partially). Check the knowledge, skills, competences- create adequate, tailored JD, trainings… Build a safe environment where the managers and employees feel confident to discuss the challenges/opportunities, personal performance issues. Provide legal support, advice and ensure that employees have access to development opportunities Knowledge associated with this area:
* Business – vision and mission of organisation and how your role will contribute; customers, products, services, competitors; basic financial and non-financial * Contextual – the sector that organisation is addressing to as well as PESTLE issues relevant and how/where to gather the information * Organisation – structure, culture, values, behaviours, skills, stakeholders and how the things really works * Hr professional knowledge –
2. Leading and managing HR function
3. Organisational design
4. Organisational development
5. Resourcing and talent planning
6. Learning and talent development
7. Performance and reward
8. Employee engagement
9. Employee relation
10. Service delivery and information
* 8 behaviours:
1. Decisive thinker
2. Skilled influencer
3. Driven to deliver
4. Collaborative
5. Personally credible
6. Courage to challenge
7. Role model
8. Curios
* 4 bands:
1. Band 1- administration (processing information, data)
2. Band 2- managing HR function (C&B, employee relation, recruitment)-partners, consultant 3. Band 3-managing
4. Band 4-directing Hr professional map helps the individual to access his capabilities at any stage of the HR career and build a PDP. It can be used at individual, team and organisational level.