HRS Society Officers Essay Sample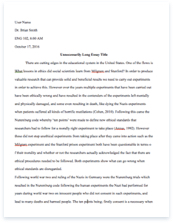 The whole doc is available only for registered users
OPEN DOC
Download Essay
Get Full Essay
Get access to this section to get all the help you need with your essay and educational goals.
Get Access
HRS Society Officers Essay Sample
* PLAN
Fund Raising of HRS Memorabilia's
1. T-Shirts for Immersion and Sports fest
* 1 Month before Immersion
2. Dog Tags , Ballers , ID Lace and Pins
* Academic Week
3. Selling of Yemas
* Every day ( Classrooms )
4. Earth Day ( Collections of Newspaper's and Bottles in every room ) * Every Thursday ( Classrooms )
* OBJECTIVES
To gain more funds for the HRS Department's (Culinary Institutional Association Organization)upcoming events such as Academic week, Immersion and Sports fest. Nevertheless ,to enhance our marketing skills in catering large numbers of people. Develop insight into one's own and integrate them to have a broader understanding in organizing and planning a certain event or activities .
* CONSTITUTIONAL AND BY LAWS
HOSPITALITY AND RESTAURANT SERVICES 2013 – 2014
ARTICLE I: NAME
Section A: The name of this organization shall be CIAO (Culinary Institutional Association Organization) ARTICLE II: OBJECTIVES AND PURPOSES
Section A: The purpose of the Council shall be:
1. To distribute and disseminate academic standards, curriculum and education plans to the school community. 2. To review, and if necessary, develop a Department discipline policy consistent with the school policy and the publication of this policy to the entire department community. 3. To review the Department Improvement Plan (SIP).
5. To review the Department Budget.
6. To review, and if necessary, develop and disseminate a Students public engagement plan to involve the wider community and civic leaders in understanding the efforts of the school . 7. To consult with the Department Head administration in the development of initiatives within the school. 8. To report council initiatives and school activities, and to disseminate school data, to the school community each report period, including academic achievement, student attendance, safety, and school climate.
ARTICLE III: OFFICERS AND ELECTIONS
Section A: The elected officer shall be a Facilitator/Co-Facilitator. Section B: The term of officer shall be one (1) year.
ARTICLE IV: DUTIES OF THE OFFICERS
Section A: Duties of the Facilitator/Co-Facilitator
1. To develop the agenda for each meeting.
2. To distribute the agenda to all Officers members prior to each meeting. 3. To chair the meeting.
4. To keep a record of any amendments to rules the Officers may make from time to time. 5. To keep the Officers within time limits established for agenda items.
6. To remind all Officers members of an upcoming meeting at least one week prior to such meeting. Section B: Duties of the Secretary
1. To take minutes at each meeting and distribute them to all Officers members prior to the subsequent meeting.
ARTICLE VI: SCHOOL OFFICERS MEETINGS AND PROCEDURES
Section A: Meetings may not be cancelled because a single person is not able to, or does not attend. Section B: The Secretary shall review and/or amend the by-laws during the meeting. Section C: The Officers shall establish and publish clear rules governing the role of Department Organization members, should they be invited to offer advice in the specific area of their expertise consistent with a matter of interest to the Officers. Section D: The HRS Department head will be automatically conducted as the Facilitator of our Department. Section E: The facilitator is to conduct and direct the meeting, including but not limited to setting an agenda.
ARTICLE V: ACCOUNTABILITY
Section A: The Department Secretary shall be responsible for communicating business to all HRS Organization members.
Section B: The HRS Department Head shall be responsible for communicating the organization's business to the school administrator.