Huffman Trucking and the Modern Maintenance Database Essay Sample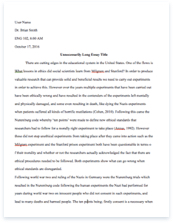 The whole doc is available only for registered users
OPEN DOC
Pages:
Word count: 1043
Category: database
Download Essay
Get Full Essay
Get access to this section to get all the help you need with your essay and educational goals.
Get Access
Huffman Trucking and the Modern Maintenance Database Essay Sample
Huffman Trucking is a virtual organization that was founded in 1936 by K. Huffman with a single truck and a trailer. The company grew during World War 2 and forged a relationship with the United States government hauling cargo for them and continues to do so today. They have a substantially larger fleet of trucks and trailers today than when the company was started in 1936. They have grown to 800 tractors (trucks) and 2,100 trailers as well as 260 units of what they call "roll on, roll off" trailers that enable them to move cargo and vehicles for customers across the country and has four facilities spread throughout the United States to service these customers. They state that "every piece of rolling equipment undergoes preventative maintenance every 25,000 miles in their central office's maintenance facility located in Cleveland, Ohio (Apollo Group, 2003, 2004, 2012)". In order to keep track of the maintenance schedules of the more than 3,000 units of "rolling equipment" the Huffman Trucking company utilizes a SQL database. In the days before computers, I can take an educated guess at the type of tracking system that they used to keep track of their equipment's maintenance because when I was in the military the Army was still using a similar system.
Before the use of computers a master log book or spreadsheet at the central maintenance facility where each piece of equipment's serial number, vehicle part ID, date that it was put in service, last maintenance date, next scheduled maintenance due date, and type of maintenance, and whether or not the vehicle or part is under warranty would be recorded. Additionally, there were probably log books in each truck as well to track similar information so that the truck drivers were aware of the maintenance schedule and any unscheduled maintenance that occurred due to road hazards or equipment failure as well as other part maintenance information stored on other paper log books or large paper spreadsheets (maybe chalkboards or dry erase boards). It is imperative to keep track of this information on each piece of rolling equipment because it is the backbone of this shipping and trucking company (Intuit, 1997-2013). With this antiquated form of data collection, there would not have been a need to keep an information technology department to perform maintenance on the storage media or systems that support how data is entered or viewed because that kind of maintenance would be more along the lines of the managers in charge of the different maintenance departments whether it was supply, mechanics, et cetera.
With the implementation of computers, the whole data storage methods would have been turned upside down. The information would have begun to be entered in a piece of database software and stored digitally as well as the normal logbook that traveled with the driver. Along with the changes bringing in the computers to manage the maintenance schedules would have been a new department entirely – the information technology department, whose job would be to train users, implement hardware and software, and maintain these new systems. These databases would have been updated as technology in hardware and software improved and eventually would bring us to the modern database technology stored on a server, or more likely a SQL cluster – a cluster of servers that provides redundancy to ensure availability and reliability for a critical database (Volonino, Turnban, & Wood, 2013), which can be accessed in real-time by employees working in any of the facilities across the nation as well as by the drivers themselves from laptops in their trucks with a wireless hotspot in the truck and virtual private networking clients installed on the laptops (Laudon & Laudon, 2012)- ensuring that a truck enroute to a maintenance facility for unscheduled maintenance can have a replacement truck dispatched quickly to minimize the delay in service to the customers.
These databases and the ease of access also provides maintenance crews with maintenance history on a per unit basis to know better which parts of the vehicle to pay extra attention to when performing scheduled maintenance. This SQL database is much easier to maintain and back up but requires several specialties in the information technology world to perform upkeep of different systems. These specialties include personnel to build and deploy new PC's and servers and the software that they run, database specialists to perform maintenance, upgrades, and backups of the database, and a team of network specialists to maintain and expand the network as the company grows. While paper records are still used, they take the form of reports pulled by querying the maintenance database and are much more accurate than the paper records that preceded them and are always in sync and can be accessed by anyone that has authorized access to the maintenance database client application to view the data housed in the database. With technology changing again, Huffman Trucking is looking to consolidate multiple database systems to streamline operations and lower IT maintenance costs by maintaining one central database that houses the company's information for all systems.
This new information technology system, called an Enterprise Resource Planning (ERP) will fully integrate Huffman Trucking's major business components from customer sales order, shipping tracking services, bill of lading, and maintenance, HR and driver scheduling, general ledger, accounts payable/receivable, et cetera. The ERP system will enable high level managers to easily view the company status without needing to access multiple databases on several systems as well as allow the separate departments to easily access pieces of data from other departments that they require. This next logical step will once again change the way that the company operates giving it a new opportunity to grow and operate like a well-oiled machine.
Works Cited
Apollo Group. (2003, 2004, 2012). Huffman Trucking. Retrieved 07 06, 2013, from University of Phoenix Virtual Organizations Portal: https://ecampus.phoenix.edu/secure/aapd/CIST/VOP/Business/Huffman//internet/index.asp
Intuit. (1997-2013). A Timeline of Database History. Retrieved 07 06, 2013, from Intuit Quickbase: http://quickbase.intuit.com/articles/timeline-of-database-history
Laudon, K. C., & Laudon, J. P. (2012). Management Information Systems. Managing the Digital Firm (12th ed.). Pearson Education.
Volonino, L., Turnban, E., & Wood, G. (2013). Information Technology for Management (9th ed.). Hoboken, NJ, U.S.A.: John Wiley & Sons, Inc.