Human Resource Management Trends – Current Potential and Future Possibilities Essay Sample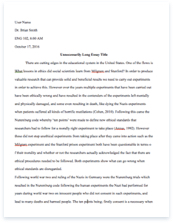 Pages: 8
Word count: 2,153
Rewriting Possibility: 99%

(excellent)

Category: organization
Get Full Essay
Get access to this section to get all help you need with your essay and educational issues.
Get Access
Introduction of TOPIC
Understanding HR Outsourcing
"Outsourcing and globalization of manufacturing allows companies to reduce costs, benefits consumers with lower cost goods and services, causes economic expansion that reduces unemployment, and increases productivity and job creation." – Larry Elder
Spiralling costs of human resources all over the world have pushed several business opportunities to cheaper labour markets around the world, and the Human Resource Management function or the HRM function is one more example. Any business entity aims at increasing its profitability either by increasing revenues or by reducing costs. In a thoroughly competitive world, with revenue streams merely stable or on the decline, the focus for many organizations around the world has been on reducing costs, especially on job functions not directly related to business growth and development.
HRM is undoubtedly one of the most important functions in an organization. However, the function is more supervisory, administrative, ancillary and regulatory in nature, and very little contributing to the revenue stream of the business. The ethos of outsourcing is to identify areas that do not contribute directly revenue generation in an organization and outsource the same.
The trend favouring HR outsourcing has been on the rise the world over. Surprisingly, HR outsourcing was one of the few industries depicting extraordinary growth, during the global meltdown. And, the same period has seen the highest percentage dip in HR numbers in organizations, showing how companies have preferred to outsource their functions during a downturn. Smaller and mid-level organizations find it more cost effective to outsource the HR function than to hire, develop and maintain a HR team.
Reasons favouring HR Outsourcing
Several organizations around the world are favoring HR Outsourcing as a viable alternative for the following reasons:
Cost savings: Outsourcing generally happens to third world or developing countries, which have abundant human resources, available at a lower price. Hence, it is a huge cost saving for the company. The economies of scale operates when large numbers of people are employed from  lower cost economies through off-shoring called "labor arbitrage"
Focus on Core Business: A business entity should focus its resources on areas that are critical to its success in the business, and if possible outsource everything else. HR in most companies is not a core business function and hence the need to outsource.
Cost Leveraging: Companies today are working on a system to reduce fixed costs, even if variable costs are increased in the process. By outsourcing the HR functions, a company's fixed costs are reduced significantly.
Quality Improvement: HR outsourcing companies are dependent on the HR function, and hence these organizations perform significant research in HR functions. They have better access to knowledgeable individuals, with better experience in allied fields.
Operational Expertise: A significant advantage for the organization is that the HRO would implement the best practices in the industry, which are trends that may not be practical to employ for a non-HR organization.
Capacity Management: An outsourced HR function can handle thousands of employees, while an internal team might not be able to meet the same demands of scale.
Tax benefits: Countries offer tax incentives to moving operations to their countries, especially for companies operating in companies with high corporate taxes.
Negative Implications of HR Outsourcing
Some of the negative implications of HR Outsourcing can include:
Quality Risk & Service: When a company outsources its HR function, there is lesser control over the process, as a result of which there is chance that services of inferior quality might be delivered and lesser quality people appointed.
Productivity reduction: In some odd cases, significant reductions have been noticed in the quality of productivity, as there is a competition between employees from a first world country and employees of third world country.
Staff Turnover: Many employees, especially at a managerial level prefer not to be on the rolls of an outsourced company. As a result, there is more staff turnover. Also, the people representing the brand are actually not symbols of the vision, mission and values of the organization. Lesser loyalty leads to lower retention.
Communication problems: Outsourcing has certain inherent problems as the client and the service provider are of different regions, languages and cultures. Hence, the communication process is further complicated.
Job Insecurity: Most people perceive HR outsourcing as a demon t

hat would devour the employee as and when the organization wishes. They understand HRO as a function
to hire and fire employees. Hence, outsourced manpower has higher insecurity, lower job satisfaction and lower morale.
Reduction of Skill base: When an organization outsources its HR function, most of the strategy and research in the domain are reduced. While an outsourcer is interested in performing his task to the appropriate limit, the company does not invest into improving HR domain knowledge.
Which HR Functions to Outsource…
A common question in the minds of the management of most organizations is what functions to HR to outsource and what not to. For example, using the help of an outsourcer for recruiting candidates might be very beneficial, as the outsourcer might have access to talent pool unknown to the company. However, by outsourcing the whole process, a person perceived as per expectations might be appointed by the outsourcer. Hence, the final decision needs to remain with the company. Similarly, when a company asks the outsourcer to train its employees, of the outsourcer is given a freehand in developing the content, deciding what is to be trained and he independently delivers, the outcome of the process might not be to the expectations of the company.
These are commonly outsourced HR functions:
Recruitment – preliminary screening and short listing
Training – Training Needs identification, content development, deliver.
Performance management – on line – automation
Employee  Compensation – pay roll and compensation surveys
Safety — inspections
Welfare – transport, security, catering
Labor contract – contract employees doing the job which was earlier done by regular employees
Which function not to outsource?
Decision making in each of the sub functions
Leading change and transforming the organization
Emerging Trends IN HR Outsourcing
Unlike the Business Process Outsourcing industry, HR outsourcing is a part of the Business Transformation Outsourcing (BTO), which focuses on increasing the overall efficiency of the organization by making best use of all available resources. The rationale for BTO is to outsource administrative tasks and thus leave time for the retained organisation to focus on strategy formulation using their core competencies. Research Analysts predict that the BTO industry will grow faster than the BPO industry, as companies are now looking to reduce costs and optimise production and services. A projected CAGR of 19% is expected and from $23.6 Billion dollars in 2004, the industry is expected to increase to $56.4 Billion dollars by 2009. HRO accounts for 65% of the wider back office outsourcing market. It is predicted to grow at 8% over the next 4 years, from $23 billion in 2005 to $31.7 billion in 2009. The HR transformational business is expected to grow even faster, close to 21% of growth per annum. 
Future Prospects for HR Outsourcing
HR functions can be broadly classified on the basis of the value addition and the complexity of interaction with the respondents in the following manner.
Corporate Governance Services: These services are the pinnacle of the HR function that include HR Strategy development, Labour relations strategy development, Compensation policy etc.
Professional Advisory Services: These services include Labour relations, vendor management, Change management consulting, learning management etc
Employment Services: These services include training, recruitment, induction etc
Transaction Services: These services include payroll management, statutory obligations, Form submissions, HRIS etc.
Most of the business in the HR outsourcing Industry has been in the lowest end of the curve that is the Transaction Services and a few Employment services like recruitment and training. Even in the case of recruitment and training, the company decides the policy and strategy and merely leaves scope for delivery to the outsourcer, which is not the case with transaction services, where the outsourcer has a considerable freehand.
Also, it is wrong to assume that only small and mid segment organizations prefer outsourcing. While small and mid segment organizations might prefer end-to-end services of HR, especially higher on the value curve, large organizations would want to outsource the rudimentary and simplistic functions, keeping the holistic ones to them. A study done a couple of years ago shows, where there were114 multi-process deals greater than $25 Million dollars that were signed in the last five years. Of the 59 outsourcing buyers, 19 are in the Fortune 500. This indicates the tendency of large organizations also to outsource their HR function. There is also growing importance given to outsourcing organizations that can offer to comprehensive end-to-end solutions, including HR consulting services than merely provide historic services like payroll management, recruitment or training. 
Conclusion
A survey conducted in the year 2006 revealed that 67% of the respondents felt that attracting, rewarding and retaining quality manpower was the primary function of the HR team. However, the same respondents responded in 2009 that 58% felt that the reduction of operating costs was the primary function of the HR team. This drastic change in thought process can be attributed to the global economic meltdown and how companies are still recovering slowly and steadily from the doldrums they were, a few months ago. At such a time, cost saving was considered the most important function of HR and hence outsourcing grew in prominence in the period. However, most of the function was transaction oriented in terms of recruitment, training and payroll management. The same survey shows that 47% of the respondents feel that supporting business by focusing on core HR capabilities, strategy and research should be the areas of focus for the HR team. As a result, there would a huge void that is left that can be filled by a competent and capable HR outsourcer.
Outsourcing a business is here to stay and so is HR outsourcing. No organization can buy the best talent pool in the world. Hence, as outsourcing becomes more transformational, more business potential would arise for Outsourced HR.
References:
Gary Hamel, C. K. Prahalad (1996), Competing for the future, Harvard Business Press
WILLIAM C. BYHAM,  The Outsourcing Question, White Paper by CEO of DDI World. http://www.ddiworld.com/pdf/ddi_outsourcingquestion_wp.pdf
FRAN HAWTHORNE (2006), New York Times, http://query.nytimes.com/gst/fullpage.html?res=9F0CE1DF113FF932A35756C0A9609C8B63&ref=human-resources
Mari Sako Abigail Tierney Sustainability of Business Service Outsourcing: the Case of Human Resource Outsourcing (HRO), June 200, Economic and Social Resource Council, Advanced Institute of Management Research, http://www.aimresearch.org/uploads/pdf/working_papers/019mswpaper.pdf
NelsonHall, Global BPO Market Forecast: 2005-2009 (NelsonHall, 2005), p.6.
'Think Hewitt: Hewitt Associates HR Outsourcing Overview', Unpublished Presentation (2005), p.19.
http://www.hewittassociates.com/_MetaBasicCMAssetCache_/Assets/Articles/2009/Hewitt_HR_Outsourcing_Study_2009_Results.pdf
Chartered Institute of Personnel and Development (CIPD), Survey report June 2009
http://www.cipd.co.uk/NR/rdonlyres/55AE4621-ACF8-4D80-BDDD-5EAAF20127BF/0/hr_outsourcing_function.pdf
'EU Labor Reform Could Shake Up Hr Outsourcing', Magazine article by Jessica Marquez; Workforce Management, Vol. 86, January 29, 2007
'Top Strategies in Hr Outsourcing', Magazine article by Julie Bos; Workforce Management, Vol. 86, August 20, 2007