Human Resources Planning activities Essay Sample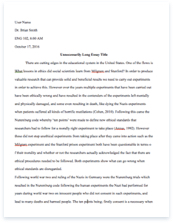 The whole doc is available only for registered users
OPEN DOC
Download Essay
Get Full Essay
Get access to this section to get all the help you need with your essay and educational goals.
Get Access
Human Resources Planning activities Essay Sample
Define and explain the significance of the term 'derived demand' as it applies to Strategic Human Resources Planning. (5 marks) Derived demand is defined as the requirement option for one of the product that is produced due to the purchase of a further product. It usually occurs for consumers and business people who buy goods for further production, because their purchases are based on the demand for their final product. For example, when the demand for cars is high, the derived demand for steel, and all other products used to make cars, is also high. If the demand for cars would drop, so will the demand for the products. Derived demand applies to strategic human resources planning in relation to labour.
Demand and supply of labour work together to establish the earnings and affects the portion of labour resources in a corporation. It involves anticipating both the need for labour and the supply while planning programs necessary to ensure the organization will have the right blend of employees. The demand for labour is also derived from the demand for goods and services that labour is used to produce. Furthermore the demand for labour is subjective by the level of financial activity
Explain 'derived demand' as it applies specifically to NorOnt Limited.
NorOnt Limited particularly deals with food production and the main derived demand that applies to them is the transportation. As seen from the case study, the global cost increases in petroleum products have been significant and with the need to keep product prices low, transportation cost is a major area of concern for the company. Vendors and manufacturers might create demand for their own products by creating demand for their customer's products.
The Exec VP Marketing, Asad Hossain at NorOnt must consider a number of environmental factors that impact on its Human Resources Planning activities. Describe these environmental factors and explain their impact. The general economic conditions affect the environmental factor and have impact on its HR planning activities.
Competition is the first and foremost factor as it affects NorOnt ability to recruit qualified workers. There are several other American firms that have penetrated the Canadian market attempting to decrease NorOnt market share. , local companies saw the success of prepared foods, gauged the opportunity and began to compete directly with NorOnt products.. There is no need to spend money advertising each recruitment in such a case, because candidates will visit the company's general website for their own treaty. In that way, HR should develop some key programs to find the right employee.
Identify and explain the various techniques for forecasting(predict estimate) labour supply and labour demand. What can organizations do in the short run when they recognize a gap in which supply far exceeds demand? What could NorOnt do in this situation? (15 marks) Forecasting labour demand and labour supply is the process of estimating the future human resource requirement of right quality and right number. It is to estimate the overall view of organization's plans over a given period of time. Demand and supply forecasting is affected by a number of external and internal factors.
• Employment trends.
• Replacement needs.
• Productivity.
• Expansion and growth.
• Supply and demand of jobs.
• Literacy rate of nation.
• rate of population.
• industry and expected growth rate and levels.
• Technological development.
• Compensation system based on education, experience, skill and age.
If the organizations recognizes the gap where it seems the supply exceeds demand, the situation is known as economic surplus. In this situation, some producers won\'t be able to sell all their goods. This will induce them to lower their price to make their product more appealing. In these kinds of situations, NorOnt employees might be laid off to reduce the excess labour supply to a level equal to the demand requirements. Employers might terminate employees if certain jobs are considered redundant and the skill set associated with these jobs will not be required in the future. The job sharing then starts happening anf two or more employees perform the duties of one full time position.
Other programs that NorOnt can do is to reduce the number of hours, shifts and days each employee work. Finally the whole concept of forecasting may seem intimidating but successful forecasting models don't have to be comprehensive, just the systematic approach should be analyzed. If the company ever had to downsize a plant how would you advise Monique Labelle, VP Operations regarding what factors she would consider that might force her to make this decision? (5 marks)
The VP Operations shoud consider the following factors while downsizing:
• Workforce Characteristics
Influence the strategic choices leading to downsizing To develop strategy, the owner must consider the company's competitive position, including employees' strengths and weaknesses. HR supplies the owner with a workplace assessment – a thorough inventory of the employees' skills and other characteristics such as talent, turnover, education and experience. The inventory is compared against the strategies under consideration to calculate how well the company's workforce can enact them. Once strategy is chosen, HR then evaluates how it must transform the company's workforce to fill the company's needs in the context of downsizing.
• Organizational Structure
Organizational structure determines job scope, working relationships and resource sharing, so it has a profound impact on how business gets done. Keeping the company's strategy at the center of structural decisions allows HR to make the best choices. For instance, At the head office and plants in Sudbury, employees are very afraid of losing their jobs as NorOnt Limited is the one major employer in the area (aside from the mining industry, which has been scaling back over the last five years). Since there are no consistent policies on any employee relations issues; any employee at any level could be terminated at any time if he or she fell out of favour. So a better decision is needed here where organizations harm and employees relations didn't get affected.
What alternatives should the company explore prior to making its downsizing decision? (5 marks)
It is desired to know whether the alternatives to downsizing exist. Some organizations discover that pursuing different alternatives may eliminate the need to reduce work by approaching some of the different planning:
• Extending reductions in salary
• Voluntary sabbaticals
• Exit incentives
• Reducing overtime
• Reducing salaries
• Obtaining cost reduction ideas from employers
• Hiring freeze.
Reference: Strategic Hr Planning book, 5th edition, page: 265 Which plant should the company downsize? Why? (5 marks) They are the Canadian successful company and they had also expanded to the western U.S. market and had three plants in Europe. I think they should cut down the 3 plants and focus on the Canadian growth for now. Canadian market is the same market and deals with exactly the same internal OPERATIONS and western U.S market will be out of bound. Its better to focus on domestic market. Explain, in detail, the implications of the downsize decision. (15 marks)