Human resources planning Essay Sample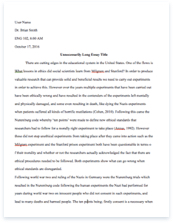 The whole doc is available only for registered users
OPEN DOC
Download Essay
Get Full Essay
Get access to this section to get all the help you need with your essay and educational goals.
Get Access
Human resources planning Essay Sample
For my company I have to recruit employees to help me with the day to day running of the business, however, before I can recruit staff I have to plan to make sure that the person I want to hire will be the right person for my company and that they will be able to fulfil the requirements of the vacancy available. For this I will have to pay attention to employment trends, skills, shortages, competition for employees and the availability of labour.
Planning is the most important thing I can do to make my business a success. So I will have to plan for factors such as labour turnover, sickness and accident rates. I will also have to take into account age, skills and training.
Recruitment and selection
If my organisation is to achieve its' objectives, I will have to employ the right people for the job vacancy in my organisation. Businesses may want to recruit new employees for reasons such as :- a growth in business, a change in job roles, or a vacancy could be created due to a dismissal, retirement or resignation. Before I recruit new employees I will need to prepare a person specification and a job specification so I am clear about the people I want working for me and so that I am sure that the applicant can complete his/her function in the organisation. I will then need to advertise the position to attract interest. After I have received all the application forms I will then have a paper shift to help me create a shortlist of applicants for interviews. When creating my shortlist I must make sure I am meeting all my equal opportunity policies, as I would not want to discriminate against any minority group etc.
Training and development
I see training and development as a very important part of my business plan for Lisburn ICE. This is because I believe if resources are invested into training and development, then this will help my employees become more capable of completing the company objects set in front of them. I will have to consider what training to offer my employees. I have considered apprenticeships in-house and external training and that all new employees should have induction training.
Performance management
I see performance management as an essential part of any business and therefore rate it very highly in my company. It is important to monitor the performance of the workforce in Lisburn ICE to make sure the company remains competitive.
Several methods of performance management would be appraisals, self-evaluation, performance reviews, target setting for workgroups and individuals.
I can also keep performance at a high level by using training and development as a motivator by offering more training if targets are met. Four scientists have studied motivation and each has produced their own theories.
Maslow's theory was, "The Hierarchy of Needs". He believed you motivated employees by meeting each need one at a time. His theory was that all basic needs such as, food, warm clothing and shelter needed to be met before the needs such as security, social needs and so on could be met.
Douglas McGregor's theory of "X and Y Managers" was that a Theory X Manager would try and intimidate his/her employees to work by using threats etc. Whereas a Theory Y Manager would try and befriend his/her employees and would be more democratic than autocratic.
Herzberg's theory was of two factors "Dissatisfiers and Satisfiers". He believed that on satisfiers such as money and promotion would motivate employees and that dissatisfiers such as threats and no training would not help motivate.
Task 2
Planning for internal and external factors.
When I plan for human resources I have to consider both internal and external factors.
External factors include the local employment market and the economic situation. These are factors over which my company and I have very little control and all I can do is monitor the situation.
Internal factors that need to be taken into account when planning are things such as changes in the business, age and skill profiles of employees, and growth in the business. The business has limited control over absenteeism, labour turnover, sickness rates, etc.
Businesses need to know where they can find the right person for the right job and if possible local. I need to decide whether to recruit experienced staff, which will cost more, or inexperienced staff and train them within the company. This would also depend on the amount of experienced inexperienced staff already employed within the company.
To see what staff I will be able to employ I will have to monitor labour turnover. I do this by using length of service, age, department, occupation, sickness rates etc.
I need to also prepare for costs associated with labour turnover including :-
* Loss of production while the vacancy is unfilled.
* Loss of production during training.
* Costs of recruitment and training.
At Lisburn ICE we carry out regular audits to analyse the skills that already exist in the company. It also helps us to see where skills are needed for the future of the company. I obtain all this information from my managers.
My human resources department then draws up an age profile along with the skills audit. If all my older staff have all the skills I will need younger people with these skills also, as when my older staff all want to retire I will have no one to carry out the tasks that the more experienced people do.
A good way to cut recruitment costs is by grooming people for succession to supervisory and management posts. This could make the people already in these posts uneasy. Good managers must realise, if they want to move or retire, someone who is capable of becoming promotion must be present in the company. At the moment Lisburn ICE don't need to make anyone redundant, so my employees will feel more secure in their jobs and they will work more efficiently.
Task 3 (a)
According to the Lisburn ICE Company, businesses recruit staff for a variety of reasons. They could be: –
* The growth of the business
* Changing job roles within the organisation
* Filling vacancies created by resignation, retirement or dismissal
* Internal promotion
When a business is recruiting staff it needs to be very specific about the job requirement and the kind of person they are looking for. To do this they must use three main documents: –
1. Job analysis.
2. Job description.
3. Person specification.
Organisations regularly follow the recruitment process. The first thing the Human Resources department should do is a job analysis. A job analysis is the study of what a job entails. Organisations use this when a new job arises. A job analysis contains the skills, training and tasks that are needed to carry out the job. Companies can use Job analysis in various ways. Example
* Selecting employees already working from the firm.
* Setting pay.
* Disciplinary interviews.
* Promotion and job appraisal.
Different areas of the job must be investigated to find out what it exactly consists of. This is carried out to ensure the applicant understands what the job role contains. The human resources department may interview employees to receive a full understanding of what is involved in the job. More than one person must be interviewed because they might not meet all the needs.
They could be:
* The occupant of the job. This person will have the most detail about the job. But he/she might change the information to exaggerate their own status, or leave parts of the job out because they are taken for granted.
* The job holder's superior. They will be able to tell you what the job entails but will probably be unable to give exact details
* Subordinates and others with who the jobholder is in regular contact. This gives the human resources department a report of the job due to them observing of the behaviour of the jobholder over a period of time. Although this may be biased.
* Specialised observers, such as a job Analysts they will be able to provide the human resources department with an independent view of the work being carried out. Although the occupant of the job may adjust their behavior due to the fact they are being monitored.
The information that is being collected by the human resources department must be analysed. This often takes place in five categories.
Task analysis- this is when tasks carried out by an employee is studied. Any job is seen as a variety of tasks. Tasks are seen as a collection of activities that are carried out in order to achieve an objective.
1. Activity analysis- this is when activities, which include physical and intellectual demands, are studied. This is carried out to ensure the employee knows how to use the equipment and knows what to do.
2. Skills analysis- this is when skills, which are required to carry out the job, are studied. This is carried out to ensure the employee has the ability to carry out the job and to work with others.
3. Job analysis- this is the information gathered by the supervisor, colleagues etc about the job.
4. Performance analysis- this is when standards and exceptions of the jobholder are set. The criteria that is set is used to ensure the right person is selected.
According to the AVCE business studies textbook, a job analysis must be updated every time a new recruitment is being made. This is to ensure the post has not changed, some tasks may have fallen away and others added. Once the job analysis has been drawn up a job description can be drawn up.
The main purpose of a job description is to define as clearly as possible for both its applicant and his/her manager, what the key ingredients of the job are. A job description can be used several ways by a business, such as:
* Candidates to ensure they understand what the company requires of them can use it.
* It can be used as a guideline for an employee/manager as to his/her role of responsibility within the organisation to provide information for use in drafting a situations vacant advertisement or briefing interviewers.
A job description should contain:
* Date of first issue
* Dates of any subsequent revised issues
* Location
* Job title-The job title is one of the most important parts. It gives a good indication of what the job entails.
* Department-The department tells you what part of the company you belong to e.g. human resources, which gives you a good indication of what type of wok is involved
* Responsible to for- this indicates whom the candidate must report to and who they have reporting to them.
* Scope of post- provides candidates with an overall report of what he/she has to do within the organisation
* Major responsibilities-gives a detailed report of what the job entails e.g. to make travel arrangements for DSM and resonated staff as required.
* Equipment/systems responsibilities- gives applicant a detailed report of what responsibilities they will be receiving.
* Education and qualifications- states the qualifications that are required to apply for the job.
* Name of compiler
* Name of approver
A person specification can now be drawn up by the organisation. Person specifications are used by organisations to ensure that candidates have the correct qualities to apply for the job. It also helps eliminate those candidates who do not have the right qualities best suited for the job. It helps to encourage people with the right qualities to apply for the job without offending others who don't. A person specification is a checklist drawn up to identify what particular physical characteristics, skills, aptitudes and previous work experiences an ideal candidate should possess for post. It often goes beyond a simple description of the job by specifying the mental and physical attributes required by the jobholder. It finds people who have the correct qualities to fit the job being offered. Depending on the type of post to be advertised the person specification will place more emphasis on either education qualification, analytical or communication skills. A person specification should contain:
* Date compiled.
* Location in management line.
* Physical characteristics- it should contain these if you need specific characteristics e.g. 20-20 vision, hearing, manual dexterity.
* Qualification- it indicates what exact qualifications are required to carry out the job status e.g. you would need at least NVQ levels 4 and 5 to be appointed at managerial level.
* Experience- it indicates what types of experience that are required to fill the post e.g. an experienced teacher has already taught while a new teacher has not.
* Personality- indicates the type of personality that is required e.g. you must be self-motivated, contain a good personality etc.
* Interests and hobbies- indicates if the candidate is motivated or not, e.g. enjoys foreign travel and speaks several languages.
* Circumstances- it indicates when the applicant should be available to work and if they can do overtime etc.
* Managers must update the person specification to ensure that important aspects of the job are included or erased.
Task 3 (b)
When Lisburn ICE are in the process of recruitment, they use various documents such as; advertising, short listing grids, interviews, salary approval, job descriptions, person specifications and job analysis. Lisburn ICE uses these documents to comply with equal opportunities legalisation. Also, to promote fairness in the company, to ensure fair procedures are used during recruitment and selection and to ensure the best candidates are selected on the basis of merit.
Companies that discriminate against disadvantaged groups in their employment policies are reducing the amount of talent available to them and contributing to social instability outside the organisation. Law does not require equal opportunities policies, but for those employers, who wish to have an equal opportunity policy, the Equal Opportunity Commission produces a model policy for adaptation to a particular organisation.
Lisburn ICE follows a procedure, which was drawn up by their human resources department. This contains 11 steps that the company must follow:
1. Job file opened. The human resources department opens a file for each vacancy when it is advertised. Each file must contain; a copy of the approved requisition, a copy of the advert, a copy of the job description and person specification, a job tracking sheet and a short list
2. Application form requested. After the job vacancy is advertised potential applicants' request forms. They are able to receive these by telephoning the applicants hotline or (only if internal) from the human resources department.
3. Form referenced and sent to applicant. The HR assistant removes the names and addresses of applicants from the hotline. Application forms are referenced with the job reference and the individual applicant number. The name of the applicant is entered into shortlist grid. The application form, job description, medical questionnaire and monitoring envelope are sent out by post.
4. Application form returned. When the application form is received the applicant's name is highlighted on the short listing grid, the date is stamped on the form and the form is placed on the job file. Monitoring information is sent to the monitoring office.
5. Application details are entered onto the fair employment record. All application details are entered into the fair employment system. The monitoring officer then enters their religion. Acknowledgement letters are sent to all applicants.
6. Vacancy short-listed. The manager is informed of the number of applications received and a date to short list is set. At least two people are involved in the panel. The short-listing panel will normally consist of an HR representative and one representative from the recruiting department. Prior to short listing the criteria are defined on the sifting form. HR explains short listing rules to anyone who is not familiar with them. Each candidate is then compared against the criteria and a decision is made whether or not they are short-listed. Both panel members must sign the grid.
7. Rejected applicants send letter. Send out appropriate correspondence to applicant not short-listed.
8. Invite first interviewee. HR then agrees dates with the manager. Once the date has been agreed the human resources department draft the timetable and forward it to the manager. The interview location is booked. Letters to all short-listed applicants informing them of the date, time and location of the interview. Interview packs are prepared by the HR department, they must include; copies of the CV and questionnaires and model answers, a ranking frame, person specification and job descriptions and an interview time table. At the end of the interviews the successful candidate is chosen and the ranking form is completed.
9. Salary approved. Before candidates are offered the job, reference checks are completed. A salary approval is completed for the successful candidate depending on whether they are internal or external. For a salary approval the following must be completed:
* Requisition Number
* Department Number
* Supervisor name and employee number
* Exempt/non exempt
* Number of hours
* The new job title
* The new salary and adjustment
* Release date
* For salary approval the following details must be completed:
* Candidates name
* Grade
* Requisition number
* Job code
* Manager name
* Hourly and annual salary
* Sign on bonus (if applicable)
* Car allowance (if applicable)
* Relocation (if applicable)
10. Medical reference checked. The occupational health nurse sends a letter of terms and conditions, which are forwarded to the successful candidate, to attend a medical examination.
11. Offer position. Send letter of acceptance to candidate who received the post. After the recruitment exercise is completed the job file must be closed.
Lisburn ICE has supplied me with a job advertisement for a 'Sales Assistant', a job description for, 'Electrician/Fitter ', and job application forms for internal and external candidates.
I find that the job advertisement has a bad layout. The advertisement has no company logo on it. The advertisement is also very plain, there is nothing on the ad that stands out or makes it attractive. The first paragraph of the ad contains background knowledge of the company. This can help candidates find out about the company. But the writing is the same, which makes it very cluttered. The job title is in large font which makes it stand out, and easy to find. The ad provides main duties and responsibilities, which is necessary, although it does not indicate enough detail. Once again I strongly emphasise that the writing is the same size and font throughout the article. The ad also indicates that all types of applicants are welcome to apply, which is encouraging.
The job description of Lisburn ICE contains a good layout. It has parts of the form sectioned off clearly using boxes. This makes things easy to find. The job description contains the job title, department, the candidate will be reporting to and is responsible for, which is clearly sectioned off in the first box. It contains the main purpose in the second box and main tasks and responsibilities in the third box. The third box is very detailed which gives applicants a good indication of what the job entails. The job description then states that, 'The above statements reflect the general tasks, duties, activities and/or responsibilities necessary to describe the position and is not intended to set forth all the specific requirements of the job. These job/responsibilities may change or vary in response to business needs'. I feel that that company is unsure of its exact needs by saying this.
The job description does not include the qualifications that are needed to carry out the job requirements. This means that any one, who thinks they can carry out that job, will apply for it. As a result of this, there will be a lot of applicants without the necessary qualifications. The job description also does not indicate the name of composer, indicator and it does not state the date of issue. This might make applicants feel they are sending their applicants to an anonymous person. The size and font is also the same throughout the description, which doesn't make any thing stand out.
Lisburn ICE uses two different application forms
1. Internal application forms
2. External application forms
Both of these applications come in booklet form, this makes it easier to keep it together and store. The font and the size of the writing changes throughout the booklet. This makes the writing stand out look interesting. On both application forms there are notes to the applicants to help them to fill out the application form. The application forms provide enough space in them both to allow applicants to provide detailed answers. The applicant must sign at the end of each document to confirm that the information they have provided is correct and if found incorrect they are willing to receive disciplinary action.
A section contained in the internal application form is provided for the applicants existing manager to sign, to allow the applicant to transfer departments. Candidates are also informed that CV's will not be accepted instead of either application form.
At the end of the external job application form is a section containing an Equal Opportunities questionnaire. It indicates that the company cares about its employees and tries to give them a fair chance. Although some may find that is offensive and don't feel confortable giving out those sort of details.
Neither of these application forms asks the applicant how much they expect to receive for working at this position and how many hours the applicant is available to work.
Task 4 (a)
Lisburn ICE implies that every employee has an individual development plan, received monthly with immediate manager.
Senior management within Lisburn ICE is committed to training and development as a means of achieving the business goals and is responsible for the development and implementation of the training policy. The company's mission statement is to be an efficient, world class producer of the highest quality products for storing, managing and accessing digital information, which can only be achieved through continuous investment in the training, development and education of the workforce. The training and development within the organisation can take place in many different, job tasks or role enhancements. The training and development will cover the following areas:
* Health and safety training
* Product training
* Process training
* Equipment or technology training
* Quality or technical development
* Leadership and management development
Lisburn ICE have quoted 'In order to affirm our status as an employer of choice of training and development activities must occur at the right time, be business focussed and address training needs to provide employees who are effective and proficient in their role'.
Lisburn ICE found that in order to ensure that training and development in the organisation succeeds:
* Every individual must take an active role in his or her own continuous training, development and education. They must apply the learning to improve their performance on the job.
* Employees and their managers must formally review training and development needs twice a year. Once as part of the performance appraisal and again six months later.
* Employees and their managers will ensure that the new knowledge or job skills are used on the job to improve performance.
* Employees and their managers will determine the most effective method of providing the training and developing needs. Serious consideration will be given to costs, location, time and resources available and necessary to meet the training and development needs.
* Managers must lead by example allowing reasonable time and resources required for training and development activity.
* Directors will maintain a budget to meet the training and development needs for their employees.
Lisburn ICE emphases that as an equal opportunities employer, all existing and new recruits will receive an equal opportunity for training and development.
The training and development manager within the company set a meeting for me to talk to him about the training. During this meeting he selected two employees within the organisation for me to interview. I first asked the manager what type of training these employees received. He informed me that the first employee had received managerial training, statistical training, problem solving, safety training, training on machines and MSE internal science. This employee was a Metrology Research and Development Engineer. His job role is to research and design new products. The second employee was a production manager. The training manager informed me that he received statistical training, managerial training, problem solving and computer training. When both employees were questioned they confirmed the training that they received was as above.
The training manager informed me that the majority of these training procedures took place within the organisation, during work hours. On the job training is when employees are given specific projects to work on and develop skills in particular areas. Courses through tuition assistance programs are also provided for employees. In some occasions employees are released from work to attend part-time courses, etc. There are also one off training courses that last a day e.g. employment law update.
Task 4 (b)
Lisburn ICE's definition of performance management is: 'Performance management is a joint process that involves both the supervisor and the employee, who identify common goals, which are linked to the goals of the organisation. This process results with the establishment of written performance exceptions later used as measures for feed back and performance evaluation.'
Lisburn ICE has four performance management techniques, they are:
1. Set objectives
2. Coach employee and provide feed back
3. Develop career planning
4. Appraisal
The company ensures each person in the organisation has a complete set of written goals. Each manager must ensure that the objectives that the section has agreed on, are linked to the department's business plan and Lisburn ICE's vision and value. They are used to ensure employees understand what the department is that they are in, and what it's aiming for.
Managers within the organisation must provide employees with coaching and feedback whenever it would benefit the department and/or employees performance. Managers must also be able to provide a response to employees when ever they are asked for feed back or whenever a key phrase in the performance management process has been completed, e.g. a performance appraisal or development activity.
Lisburn ICE found that employees need feedback to ensure the understanding of:
* The results expected
* Their strengths and weaknesses
* To grow and develop for improved performance
* To provide clear objectives and departmental feed back
* It can also serve as a motivator to employees as it can make them feel part of a team and as if the company cares about them enough to involve them in progress.
Developing/career planning within the organisation is to provide every employee with feedback to create his or her development/career plan. Managers must provide appropriate coaching, support and other resources to ensure that employees have achieved the development/career goals that are set by the organisation.
When performance appraisal is taking place within Lisburn ICE, the manager must complete a document of performance appraisal for every employee in his/her department. From this document they must assess progress against their objectives. The managers must also incorporate feed back from customers, peers and their self-assessment into their appraisal. This is used in a discussion that is formed by employees in a department and their manager. Managers must ensure that the appraisals are fair. In order to follow this through, managers must relate to all documentation of employees, the observed behaviour and facts. A consistent and fair appraisal is critical to the overall performance management process.
Lisburn ICE benefits from the performance management because it provides the organisation with standard information about its employees. The information also helps to improve the facility to develop individuals based upon appraisal information. Meaning it helps recognise the need for training. Performance management helps to improve employee relationships and standards within the organisation.
Managers benefit from performance management too. It gives them a better understanding of staff needs and improves relationships with staff. The objective guidelines also help assess staff.
Performance management benefits individual employees of Lisburn ICE. Employees receive the chance to discuss his/her work objectively and it gives them the ability to evaluate their performance. Employee's benefit also by improving work relationships with his/her manager and with overall business goals.
Task 4 (c)
* The human resource department of a business may use motivation theories to motivate their employees within a business. There are several different theories that a business can choose from, such as:
* Maslow's motivation theory
* McGregor's motivation theory
* Herzberg's motivation theory
According to the AVCE business studies text book, Maslow believed that people are wanting beings, they always want more and what they want depends on what they already have. He suggests that human needs are arranged in a series of levels, a hierarchy of importance.
* Physical needs- these include satisfaction of hunger, thirst, sleep, sensory pleasures (hot/cold), activity, and material behaviour.
* Safety needs- safety and security, freedom from pain or threat of physical attacks, protection from danger or deprivation, the need for predictability and orderliness.
* Esteem needs- also called ego needs include both self-respect and the esteem of others. Self-respect involves the desire for confidence, strength, independence and freedom and achievement. Esteem of others involves reputation and prestige, status, recognition and attention and appreciation.
* Self actualisation- to develop and realise one's full potential. Maslow sees this as 'Humans can be, they must be" or "becoming everything that one is cable of becoming'. Self-actualisation needs are not necessarily a creative urge, and may take many forms, which vary widely from one individual to another.
* Maslow states that these may not be in any order. He finds that people may be at different levels and may find that their expectations may be different to others.
McGregor put forward a theory of motivation at work, based on assumptions about what workers are actually like.
1. Theory X- people do not want to work
2. Theory Y- people do want to work
He suggests that theory X means that employees do not want to work and they must be persuaded to work by offering them higher wages, controlled with strict supervision and threatened with punishment. He also suggests that theory Y means that people enjoy working and strive to meet targets. Their commitment to work increases when they are given responsibility and participate in decision making. Theory Y could be implemented through:
> Delegation of responsibility.
> Consultation.
> Greater participation in decision making.
Herzberg declared that there were two types of employees:
1. Satisfiers- motivating factors, this includes work itself, promotion, achievements, responsibility, recognition.
2. Dissatisfiers- maintenance (hygiene) factors, this includes supervisors, relationships with co-workers, working conditions, salary.
He believed that satisfiers are concerned with the job itself and dissatisfiers relate to the work environment. Herzberg argued that if maintenance factors were bad, employees would be dissatisfied with their job. If maintenance factors are good, they will not wish to leave the organisation and will merely be maintained in the job. This however does not lead to improved worker performance.
Lisburn ICE uses Maslow and McGregor's motivation theories within the company. They are used particularly in training sessions with management and supervisor. Management and supervisors have been trained to motivate staff by developing a positive culture and teamwork and team support. They also try to encourage involvement and initiative throughout the employees and build mutually productive, collaborative relationships. They build pride and commitment to common goals with the employees. The managers and supervisors were also taught to develop in others, vision of the objectives and to communicate accomplishments as well as areas that need to improve. They also learn to address the issue, not the individual and ask for input. These managers and supervisors were taught to look at the theories, analyse them and try to put them to their workforce.
The managers and supervisor use appropriate methods such as:
* Reinforcement, eliminate unnecessary threats and punishments and make sure that accomplishments are adequately recognised.
* Provide people with flexibility and choice.
* Provide people with support when needed.
* Provide employees with responsibilities along with their accountability.
* Encourage employees to set their own goals.
* Make sure employees are aware of how their tasks relate to their personal and organisation goals.
Lisburn ICE strongly believes that when carrying out these coaching theories it should not seem like teaching, telling, counseling or instruction. They say that the purpose of this coaching is to increase people's ability to learn from experience, tap into talent and to increase contribution to business performance.
Task 5 (a)
Managing performance has been defined as a continuous process in which 'organisations clarify the level of performance required to meet their strategic objectives, convert them into unit and individual objectives, and manage them continually so they remain relevant and consistent with overall strategic objectives'. The vision, corporate goals and business strategies of the organisation drive performance management.
All organisations need to manage people's current performance and develop potential for the future of the organisation is to achieve its current target and also prosper in its environment over a long term. A business needs to manage the performance of its employees effectively if it is to remain competitive. Businesses may use several methods to analyse the performance of their employees such as:
* Performance reviews, including appraisals
* Self evaluation
* Peer evaluation
* Target-setting for individuals and groups
* Measuring individuals and group output/production.
Lisburn ICE's definition of performance management is:
'Performance management is a joint process that involves both the supervisor and the employee, who identify common goals, which are linked to the goals of the organisation. This process results in the establishment of written performance exceptions later used as measures for feedback and performance evaluation.'
Lisburn ICE have set objectives for performance management, they are:
* Identify how performance management systems contribute to achieving Lisburn ICE's objectives
* List the benefits of the performance management system
* Be able to explain their roles in Lisburn ICE's performance management system.
Lisburn ICE recommends performance management to ensure employees receive feedback, the reason for this is:
* To ensure understanding of the results expected
* To understand their strengths and weaknesses
* To grow and develop for improved performance
* To set clear objectives and departmental feedback which can serve as motivators for employees.
According to the Human Resources manager, Lisburn ICE also believes that 'if you communicate your expectations up front, supply regular feedback and support your employees in their development, you'll be in a good position to help your employees manage their performance'.
Each individual benefits from performance management. Performance management gives employees:
* The opportunity to discuss his/her work objectively
* The ability to evaluate their performance
* Consideration of future training/development needs
* Improved working relationships with his/her manager
* Improved understanding of the overall business goals.
The manager also benefits from performance management they achieve:
* Objective guidelines are set for assessing staff
* They gain better understanding of staff needs
* They are able to improve their relationships with staff
Not only are the employees of the company benefiting from performance management but the company also benefits too, the company receives:
* Standard information about its employees
* The facility to develop individuals based upon appraisal information
* Being able to plan human resource needs more accurately
* Improved employee relationships
* Improving standards
When performance management is being carried out the managers of the organisation have a process to carry out. Each manager must take responsibility for ensuring each employee has a document; this contains a set of objectives, development/career plan and a performance appraisal.
* When setting objectives within the company managers must ensure each person in their department posesses a complete set of written performance objectives. The managers must also ensure that each of the objectives that are agreed on is linked to the department's business plan and Lisburn ICE's vision and values.
* When the employees are addressed with development/career planning the managers must provide every employee with feedback to create their development plan. The managers must also provide the individual employees with help to write their development/career plan. Managers review the plan for timeliness, completeness and customer focus. Over the next year employee's progress will be monitored against the development/career plan. Appropriate coaching, support and other resources are provided to ensure that employees achieve the development/career goals.
Managers must also ensure that they:
* Provide coaching and feedback whenever it would benefit the department and/or an employee's performance
* Respond to employees whenever they are asked for feedback
* Provide feedback whenever a key phase in a performance management process has been completed, for example a performance appraisal or development activity.
When performance appraisal takes place the managers must:
* Complete a documented performance appraisal for every employee in the group.
* Assess progress against their objectives.
* Incorporate feedback from customers, peers and their self-assessment into their appraisal in preparation for the discussion
* Agree upon a place and time to meet
* Remember to sign the appraisal form
Task 5 (b)
Often within organisations there is a considerable amount of dissatisfaction about how the different individuals or groups are rewarded in the system. Many appraisal schemes include behaviour scales because it is felt behaviour rather than personality should be appraised and rewarded. There are many ways evaluation may be required in the specific situation. Perhaps cost has to justified, or effects on learners, or impact on job performance, or outcomes relevant to the profitability.
Managers need an objective on the best way to measure the performance of personnel. The firm needs to know several things:
* Is the work force fully motivated?
* Is it as productive as it could be?
* Are the human resources policies helping the business to achieve its goals?
There are several performance indicators used to measure performance, including
* Labour turnover
* Wastage rates
* Stability rates
* Absenteeism
Lisburn ICE tries to ensure that the appraisals are fair to all employees within the company:
* Performance appraisals are based on documented, observed behaviour and facts- it is signed by both employee and manager.
* A consistent and fair appraisal is critical to the overall performance management process
* Avoid these rating biases to ensure a fair appraisal
Task 5 (c)
Conflict between the human resources and the performance management department arises due to the staff that the human resources may recruit and select. The human resources may set the criteria low so unqualified people may get the job. The person they also select could be lazy and might not pull their weight within the business. As the person may not meet the proper criteria training must be introduced to the employees to influence their ability to perform. This costs the business time and money.
The performance management system may cause friction between the employees and their managers. This creates an unhappy workforce. This may be caused because employees may feel uncomfortable with their managers analysing their work. Employees may also feel disturbed by their employers giving them unsatisfactory comments about the way they carry out there job.
Task 5 (d)
Conflict occurs throughout Lisburn ICE's departments. This is caused by the high demand on employees.
There are conflicts between the human resources department and the finance, marketing and production departments.
– Conflicts occur between the Human Resources Department and the finance department because it is expensive to send employees on training courses, so the profits will fall.
– Conflict occurs between the Human Resources Department and Marketing because Marketing uses the profits to go towards their projects but instead its going towards training.
– Conflict occurs between the Human Resources department and the Production Department, because when employees are being trained they are offered on and off the job training. When employees are having off the job training they are absent from work and the productivity levels fall. When employees are on on-the-job training the productivity levels will become slower and may drop.
Conclusion.
The human resources department helps to achieve Lisburn ICE's aims as it focuses on fostering changes in the attitudes and styles of managers faced with new relationships and identities.
Lisburn ICE's human resources department is also responsive to the business needs of the organisation, improving capability to achieve business goals.
The human resources department is of strategic value to Lisburn ICE; it measures the performance that dominates the business; attitudes and commitment of top management, the role of human resource department professionals in the organisation; and their strategic expertise and articulacy.