Human Resources Through Outsourcing Essay Sample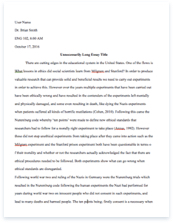 The whole doc is available only for registered users
OPEN DOC
Download Essay
Get Full Essay
Get access to this section to get all the help you need with your essay and educational goals.
Get Access
Human Resources Through Outsourcing Essay Sample
Introduction
In this rapidly changing corporate environment, work force has become more and more demanding, which makes diligent man power not enough instead companies are now looking for knowledgeable or skilled workers who are also competent  in their respective field that would help companies to be ahead of their competitions. It has been inevitable to many hosts of business organizations to constantly evaluate how they operate. In this milieu, organizations now are starting to recognize and embrace new strategic initiatives that would essentially change the way they operate. They are now reforming their structures; applying new technologies that will improve the work processes in order to respond to the client's increasing demands. In this light, fundamental change has been deemed necessary to create significant implication in the function of Human Resource.
Apparently, huge corporations value the importance of HR management when it comes to strategic planning. This was realized through annual reports presenting human capital and intellectual property as the corporation's most vital assets. On top of it, the major funds of many organizations are often allocated for compensation this is yet a separate expenditures from the training costs and other HR management costs. Thus, function of the HR often carries the responsibility affecting the organization's total expenditures on a large-scale.
However, HR accounts are not merely or even the most impacting consideration of many organizations. In fact, without effective human resources, organizations are likely to have little or no revenue even when HR expenditures have the least cost. Quality of performance matters the most for large corporate organization, competent or skilled workers are the essence of success for most organizations. Thus, even if the human capital of the company is not visible on the balance sheet, it corresponds to a large segment of the organizations' market evaluation.
Outsourcing
Outsourcing is used as way to liberate HR professionals within the client organization to practice a more consultative and strategic role. This method is also used in strategic management to respond with efficiency in the increasingly competitive demands faced by many companies today. Outsourcing HR function is also believed to be more cost effective, since it reduces transactional work for many organizations. Outsourcing also offers opportunities in keeping the function fresh and advanced while trying to avoid upfront capital investment during transformation (Cooke et al. 2004).
Advantages in Outsourcing
Also big companies even small corporations, recognize the potential of outsourcing companies in terms of providing better and cheaper services. These firms are more focused on a particular process justifying their core competency. They can also offer assortment of expertise available in the market that can provide service to various organizations in need. Companies then can start concentrating on their core competencies saving their valuable time and resources. They have the capacity as well to improve the organizational processes because of the knowledge they have in this domain. Therefore, it helps increase productivity on the part of the companies. Outsourcing as well can help slash additional labor training cost. Although, ironically, outsourcing can lessen the number of HR employees in the department payroll. In return, is expected to create a more flexible outlaid structure between HR personnel and the company, which will make services available either occasionally or for short periods only.
Employee assistance is the most commonly and domain completely outsourced by over 50 percent of the companies through HR firms. Human Resource experts were not surprised from the figure shown revealing the credence and reliance of companies in outsourcing, given that the job is personal and confidential in nature. On the other hand, with over 80 percent of the companies partially if not completely outsourcing Benefit administration. Perhaps it was the combination of transitional and focused work knowledge involved in benefits is what made it to be frequently outsourced. However, over 50 percent of the companies, also partly if not completely outsource training, staffing, as well as legal affairs (Lawler, Mohrman, Mark, Neilson & Osganian, 2003.
Outsourcing normally comprises domains where there is an involvement of broad expertise, like in the case of legal affairs, and in areas where mainly transactional works take place, such as benefits administration. This confirms the assumption that organizations are outsourcing to increase both transactional efficiency as well as expertise.
Problems in Outsourcing
Studies addressed numerous problems experienced by companies who engaged in outsourcing, although some companies have obtained positive outcome from this kind of activity. Probably, the most common problems encountered by these companies involve contractor and administrative issues. Over 50 percent of the firms complained that administering outsourcing activities from a moderate to a large scale appeared to be more expensive than what was expected. Also some companies were dissatisfied with the services; compensation costs got higher than agreed; and a contractor doesn't have enough knowledge about the company and work skills as required. Experts however, were not surprised that problems with contractors are high, which are normally caused by the HR executives' general lack of experience in deal with contract services. Nevertheless, in respect these organizations acknowledge their lack of skills dealing with contractors. It is probably true that contractors have little knowing about the company, but then the organization can valuate how much a contractor knows and if it's enthusiastic to learn more about the nature of work after the contractor is finally set in place. Moreover, although compensation may not be raised during the preliminary contract, the employee may try to bargain for a higher pay upon contract renewal (Lawler, Mohrman, Mark, Neilson & Osganian, 2003.
Probably also one of the reasons why outsourcing exceeds its expected cost was because business organizations generally tend to miss out possible hidden costs in administering outsourcing. This includes legal costs for contract assembly between companies and time spent on coordinating the contractors.
Nonetheless, companies raised their concern arising with the loss of competitive advantage on the way they manage their people. In addition, companies are also concerned that is was harder for them to manage outsourcing service provider as compared to managing their own employees. HR specialists were surprised with this findings, this is because outsourcers' delivery of HR services can in fact change the relationship between organizations and its employees. Outsourcing was indented to regulate and impersonalize relationships so that organizations would have indirect dealings an employer (Lawler, Mohrman, Mark, Neilson & Osganian, 2003.
There are three possible explanations on why organizations feel they are losing their competitive advantage. First, of which is that outsourcing involves transactional work that avoids interface with the employees. Secondly, the organizations may have premeditated their outsourcing so that their HR programs hold features that will cultivate the kind of relationship they want from their people. Third, a lot of organizations perhaps did not train their people in such a way that will make them abreast in their competition.
Conclusion
As a whole, outsourcing has been noticeably slow growing industry but will definitely continue to grow although it has undergone major scrutiny especially among workers. However many economists believes that time will come when people will develop a more mature outlook towards outsourcing. Outsourcing allowed organizations to acquire the know-how and expertise that they do not have and is not practically inclined to develop.
The probable impediment however that would affect the growth of outsourcing is the numerous problems linked to it, together with the clear complexity of sustaining cost effectively and quality return. To this point, nothing seems to impede that have been stern enough to thwart growth of outsourcing in its respective industry. However, with the increasing frequency of these concerns might indicate future dilemmas in outsourcing.
References
Cooke, F. L. (2005). HRM, Work, and Employment in China. London: Routledge. Retrieved February 13, 2008, from Questia database: http://www.questia.com/PM.qst?a=o&d=110136541
Domberger, S. (1998). The Contracting Organization: A Strategic Guide to Outsourcing. Oxford: Oxford University Press. Retrieved February 13, 2008, from Questia database: http://www.questia.com/PM.qst?a=o&d=49018889
Hormozi, A., Hostetler, E., & Middleton, C. (2003). Outsourcing Information Technology: Assessing Your Options. SAM Advanced Management Journal, 68(4), 18+. Retrieved February 13, 2008, from Questia database: http://www.questia.com/PM.qst?a=o&d=5002071042
Kelley, M., & Jude, M. (2005, December). Making the Outsourcing Decision: Don't Overlook These Five Cost Factors When Evaluating Outsourced Solutions. Business Communications Review, 35, 28+. Retrieved February 13, 2008, from Questia database: http://www.questia.com/PM.qst?a=o&d=5012331680
Krishnan, J. K. (2007). Outsourcing and the Globalizing Legal Profession. William and Mary Law Review, 48(6), 2189+. Retrieved February 13, 2008, from Questia database: http://www.questia.com/PM.qst?a=o&d=5020807564
Lawler, E. E., Mohrman, S. A., Mark, A. Y., Neilson, B., & Osganian, N. (2003). Creating a Strategic Human Resources Organization: An Assessment of Trends and New Directions. Stanford, CA: Stanford University Press. Retrieved February 13, 2008, from Questia database: http://www.questia.com/PM.qst?a=o&d=108983276
Lever, S. (1997). An Analysis of Managerial Motivations Behind Outsourcing Practices in Human Resources. Human Resource Planning, 20(2), 37+. Retrieved February 13, 2008, from Questia database: http://www.questia.com/PM.qst?a=o&d=5000488019