Human Rights Protection in Rwanda Essay Sample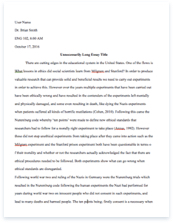 The whole doc is available only for registered users
OPEN DOC
Download Essay
Get Full Essay
Get access to this section to get all the help you need with your essay and educational goals.
Get Access
Human Rights Protection in Rwanda Essay Sample
This paper critically examines the present situation of human rights protection as it exists in the ethnically-pronounced African nation of Rwanda. It seeks to throw light on how well and how effective the protection of the rights of the Rwandan citizen has been in the wake of the administration of Paul Kagame since becoming President in 2003. The paper also intends to portray how successful human rights protection and civil liberties mechanisms have been operating in the country with respect to compliance with the Universal Declaration of Human Rights of the United Nations.
The main objectives of this paper are outlined as follows: 1. To x-ray the present situation of human rights protection and civil liberties in Rwanda and see how the general mechanism has complied with the United Nations Universal Declaration of Human Rights; 2. To analyze the role that the present administration has played in ensuring universal human rights protection for all the people of Rwanda through is judicial system; -3-
3. To explore the participation of the citizenry in ensuring that there rights are protected. In this regard one may ask: how well is a Rwandese citizen aware of his or her rights and what are the challenges they face when trying to exercise these rights?;
4. One more objective this paper will consider is the involvement of the international community in the affairs of Rwanda with respect to protection of the rights of the people; and this consideration is against the backdrop of alleged neglect by the United Nations when situations where heating up prior to the genocide of 1994 (Prunier, 1997).
BACKGROUND INFORMATION Some background information will lend credence to issues at stake, and these include the following: 1. First, Rwanda is a country whose history is characterized by series of civil unrest, war, political instability, and genocide, and therefore, the issues of human rights become even more paramount because of tensions resulting from historical happenings. It is expected that human rights protection due to historical events will pose challenges for present day Rwanda;
2. Secondly, in trying to build a fledgling democracy into a viable and sustainable society, the government has the responsibility to ensure that its policies on human rights and civil liberties are seen to be transparent and just. The present administration has been accused of favouratism in the allocation of resources and appointments of key officers;
3. Thirdly, how much of human rights protection will be required for peaceful coexistence in a country like Rwanda, embroiled in ethnic ramblings, will depend to a great extent on how the people are aware of their rights and are willing to exercise these rights in a peaceful manner. There is a history of ethnic clashes between the ruling class of Tutsi and predominately-peasant Hutus that has led to civil wars and the genocide of 1994;
4. And finally, historically, international communities have always been involved in the affairs of Rwanda, especially, where they take sides either with one ethnic group or the other in civil conflicts: For example, many Western governments, especially those of Belgium, the Federal Republic of Germany, France, and Switzerland, were involved in economic aid and political support for the Hutu-led government (Prunier, 1997).
All of these issues have serious implications for the human rights protection situation in Rwanda today, and will be exploited in detail in this paper.
UNDERLYING QUESTIONS There are salient questions that must be addressed and these include: 1. Are there human rights violations in Rwanda, and if so, to what extent and in what manner? Who are affected; 2. How effective is the judicial system in prosecuting human rights violators? 3. What is the present government's stand on human rights protection? 4. Is the international community, and in particular, the United Nations, doing enough to ensure that chaos similar to what happened in 1994 does not repeat itself? 5. And finally but most important of all, how can the people of Rwanda create and coexist in an atmosphere of peace, justice, and freedom to exercise all human rights as entrenched in the Universal Declaration of Human Rights?
THE COUNTRY, RWANDA Rwanda is a republic in the east central African continent. It is bounded on the north by Uganda, on the east by Tanzania, on the south by Burundi, and on the west by Lake Kivu and the Democratic Republic of the Congo (DRC, formerly Zaire). Rwanda covers an area of 26,338 sq km (10,169 sq mi), and Kigali is its capital and largest city. Ethnic division and rivalry have been the dominant features of Rwandan society since independence in 1962. These severe problems are compounded further by poverty, overcrowding, environmental stress, and one of the highest incidences of acquired immunodeficiency syndrome (AIDS) in the world.
Rwanda is comprised mainly of three ethnic groups, the Hutus – 85%; the Tutsis – 14%; and the minority Twa making up the remaining 1%.
The form of government is the presidential multiparty system with the President as the head of government. The incumbent president is Paul Kagame who assumed office in March 2000 after the resignation of his predecessor, Bizimungu. On 25 August 2003, he won a landslide victory in the first national elections for a seven-year tenure. And in August 9, 2010 an election was conducted and Kagame swept the polls with an overwhelming victory, winning over 90% of the votes (National Electoral Commission of Rwanda, 2010).
Despite a smooth transition to democracy, Rwanda still grapples with a myriad of problems. And even after an overwhelming victory in 2010 at the polls, Rwanda is still struggling to recover from the genocide that wiped over half an ethnic group, the Tutsi, an event which everyone described as one of the 20th century's worst atrocities—the brutal slaughter of approximately 800,000 people in the East African nation of Rwanda in 1994. Prior to this, the nation had survived a civil war from 1959 – 1960.
With such a volatile and chaotic history, it is not surprising that human rights protection in Rwanda has faced many challenges, especially in the face of ethnic tensions and fear of another genocide.
WHAT IS HUMAN RIGHTS? Human rights are basic rights and freedoms that all people are entitled to regardless of nationality, sex, national or ethnic origin, race, religion, language, or other status.
Human rights include civil and political rights, such as the right to life, liberty and freedom of expression; and social, cultural and economic rights including the right to participate in culture, the right to food, and the right to work and receive an education. Human rights are protected and upheld by international and national laws and treaties.
The Universal Declaration of Human Rights (UDHR) is the foundation of the international system of protection for human rights. It was adopted by the United Nations General Assembly on December 10th, 1948. This day is celebrated annually as International Human Rights Day. The 30 articles of the UDHR establish the civil, political, economic, social, and cultural rights of all people. It is a vision for human dignity that transcends political boundaries and authority, committing governments to uphold the fundamental rights of each person.
The UDHR articles are the guidelines we shall use to examine the human right situation in Rwanda in order to find out how far there has been compliance or violation.
WHY SHOULD WE PROTECT HUMAN RIGHTS? All human beings are born free and equal in dignity and rights…
These are the opening words of Article 1 of the Universal Declaration of Human Rights, approved by the United Nations General Assembly on 10th December 1948. In framing human rights, the text seeks to capture an essential truth of modern civilization – the importance of each and every individual.
BENEFITS OF HUMAN RIGHTS PROTECTION? There are four main rationales for a human rights approach to development:
1. Legal Argument: States are obliged by the international legal instruments they have adopted to respect, protect and fulfil (ensure the progressive realisation of) human rights for everyone. This is the primary strength of a human rights approach as governments have – 10 –
already voluntarily signed up to these obligations, providing a firm foundation for advocacy and policy formulation.
2. Moral Argument: There is an overarching moral imperative binding every individual and organisation to respect the human rights of others. Empowering people to enjoy their human rights is the correct thing to do.
3. Effectiveness and Sustainability: There is increasing evidence that the human rights approach leads to better and more sustainable human development outcomes. Educated, healthy and empowered people are able to lift themselves and their families out of poverty and contribute to the wider community and economy.
4. Need for Joined up Policy and Action: Human rights and human development are two sides of the same coin. An holistic approach is critical to the success of both agendas.
HUMAN RIGHTS PROTECTION IN RWANDA Subsequent governments, including the current government led by President Paul Kagame, have been accused by Amnesty International of numerous human rights violations, notably extrajudicial killings. According to Amnesty International, between December 1997 and May 1998, thousands of Rwandans "disappeared" or were murdered by members of government security forces and of armed opposition groups. Amnesty International states that the Rwandan Patriotic Army and armed opposition forces both "deliberately target unarmed civilians", including children.
Regarding human rights under the current government of President Paul Kagame, Human Rights Watch has accused Rwandan police of several instances of extrajudicial killings and deaths in custody. In June 2006, the International Federation of Human Rights and Human Rights Watch described what they called "serious violations of international humanitarian law committed by the Rwanda Patriotic Army".
According to The Economist, Kagame "allows less political space and press freedom at home than Robert Mugabe does in Zimbabwe", and "anyone who poses the slightest political threat to the regime is dealt with ruthlessly".
The United States' government in 2006 described the human rights record of the Kagame government as "mediocre", citing the
"disappearances" of political dissidents, as well as arbitrary arrests and acts of violence, torture and murders committed by police. US authorities listed human rights problems including the existence of political prisoners and limited freedom of the press, freedom of assembly and freedom of religion.
Reporters Without Borders listed Rwanda in 147th place out of 169 for freedom of the press in 2007, and reported that "Rwandan journalists suffer permanent hostility from their government and surveillance by the security services". It cited cases of journalists being threatened, harassed and arrested for criticising the government. According to Reporters Without Borders, "President Paul Kagame and his government have never accepted that the press should be guaranteed genuine freedom". In 2010, Rwanda fell to 169th place, out of 178, entering the ranks of the ten lowest-ranked countries in the world for press freedom. Reporters Without Borders stated that "Rwanda, Yemen and Syria have joined Burma and North Korea as the most repressive countries in the world against journalists", adding that in Rwanda, "the third lowest-ranked African country", "this drop was caused by the suspending of the main independent press media, the climate of terror surrounding the presidential election, and the murdering, in Kigali, of the deputy editor of Umuvugizi, Jean-Léonard Rugambage. In proportions almost similar to those of Somalia, Rwanda is empting itself of its journalists, who are fleeing the country due to their fear of repression".
In December 2008, a draft report commissioned by the United Nations, to be presented to the Sanctions Committee of the UN Security Council, alleged that Kagame's Rwanda was supplying child soldiers to Tutsi rebels in Nord-Kivu, D.R. Congo, in the context of the conflict in NordKivu in 2008. The report also alleged that Rwanda was supplying General Laurent Nkunda with "military equipment, the use of Rwandan banks, and allowing the rebels to launch attacks from Rwandan territory on the Congolese army".
In July 2009, the Commonwealth Human Rights Initiative issued a report critical of the human rights situation in Rwanda. It highlighted "a lack of political freedom and harassment of journalists". It urged the Rwandan government to enact legislation enabling freedom of information, and to "authorise the presence of an opposition in the next election". It also emphasised abuses carried out by Rwandan troops in the Democratic Republic of the Congo, and described Rwanda's overall human rights situation as "very poor":
"The report details a country in which democracy, freedom of speech, the press and human rights are undermined or violently abused, in which courts fail to meet international standards, and a country which has invaded its neighbour, the Democratic Republic of Congo, four times since 1994. Censorship is prevalent, according to the report, and the government has a record of shutting down independent media and harassing journalists. It concludes that Rwanda's constitution is used as a 'façade' to hide 'the repressive nature of the regime' and backs claims that Rwanda is essentially an 'an army with a state'." In the lead-up to the 2010 presidential election, the United Nations "demanded a full investigation into allegations of politically motivated killings of opposition figures". Specifically: the vice-president of the Democratic Green Party, André Kagwa Rwisereka, was found beheaded; "a lawyer who had participated in genocide trials at a UN tribunal was shot dead"; there was a murder attempt on Kayumba Nyamwasa, "a former senior Rwandan general who had fallen out with Kagame"; and Jean-Léonard Rugambage, a journalist investigating that attempted murder, was murdered.
In 2011, Amnesty International criticized the continued detention of former transportation minister and Bizimungu ally Charles
Ntakirutinka, who was seven years into a ten year sentence at Kigali central prison. Amnesty International called him a prisoner of conscience and named him a 2011 "priority case.
CONCLUSION The authorities restricted freedom of expression and association before presidential elections in August. Media outlets that criticized the government were closed down and editors fled Rwanda. Human rights defenders faced intimidation. Investigations into killings were inadequate. High-ranking military officers were detained without trial. Some improvements in the justice system were offset by laws criminalizing dissent. No country extradited genocide suspects to Rwanda. From the foregoing, it is clear that human rights protection in Rwanda is not a matter that will be left for the Rwandan government alone to handle. In order to lead to effective resolution, it is advised that the United Nations, the Organization of African Unity, should make the Rwandan government more accountable for all human rights issues.
REFERENCES
African Charter on Human and People's Rights Fegley, Randall Arlin (2009) – Microsoft ® Encarta ® 2009. © 1993-2008 Microsoft Corporation. All rights reserved. Government of Rwanda (2007) – Official Website for H.E. Paul Kagame. Archived from the original on 2007-09-27. Retrieved 2012-09-18. Human Rights Watch (2007) – Rwanda: Police Killings Tarnish Rule of Law. Human Rights Watch, July 24, 2007 Prunier, Gérard (1995) – The Rwanda Crisis, 1959–1994: History of a Genocide (2nd ed.). London: C. Hurst & Co. Publishers. ISBN 9781-85065-243-4. Prunier, Gérard (1997) – Rwanda's Struggle to Recover from Genocide. Microsoft ® Encarta ® 2009. © 1993-2008 Microsoft Corporation. Prunier, Gérard (1997) – The Rwanda Crisis: History of a Genocide. Columbia University Press, 1997. Rights and Humanity (2001) Comprehensive Programme to
Implement, Measure and Evaluate a Human Rights Approach to Development, 2002-2006, Rights and Humanity, 2001. – 17 –
United Nations (1948) – United Nations Treaty Collection: Chapter IV: Human Rights: 1. Convention on the Prevention and Punishment of the Crime of Genocide. Paris, 9 December 1948. United Nations (1999) – Report of the Independent Inquiry into the Actions of the United Nations During the 1994 Genocide in Rwanda. Watson, Catharine (1991) – Exile from Rwanda, Background to an Invasion. U.S. Committee for Refugees, 1991.
Internet Links 2012 Annual Report, by Amnesty International World Report 2012, by Human Rights Watch Commonwealth Human Rights Initiative report on human rights in Rwanda, July 2009