ICT Project – Statement of the Problem Essay Sample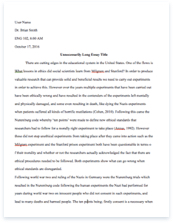 Pages: 7
Word count: 1,746
Rewriting Possibility: 99%

(excellent)

Category: computer
Get Full Essay
Get access to this section to get all help you need with your essay and educational issues.
Get Access
Introduction of TOPIC
Introduction:
Black Lady Nightclub is small Nightclub/ restaurant situated in the busy Seven Sisters Road on the junction of Hornsey Road in Kilburn. Ms Grace Elone runs it. The Black Lady Night Club is a small unique entertainment for the general public, however the club is expanding with more customers joining every day. At the beginning the Black Lady Nightclub was small enough Ms Elone to keep the clubs account manually, however it is expanding and Mr Elone would prefer it if she had a system that would handle the company's data flow.
As the restaurant is growing so is the number of staff. When it was first opened it only contained about 7 members of staff and so it was relatively easy for Mr Elone to keep a track of the pay role and the staffs time shifts. Members of staff were also asked to double up on jobs. For example staff who took orders also did the cleaning at closing time, and staff who worked in the kitchen would sometimes take orders in where in got busy But within two years of it first opening the club now has a total of 18 members of staff, with some working part-time and others full time. Also although there is less doubling up on work, there is more work to assign to the new members of staff because there is more work to do.
At the present time the Black Lady Night Club do their ordering manually which includes filling out and ordering for and sending it back to their suppliers through the mail. Unfortunately this way of ordering has proven to be a problem in the past, because the order form hasn't got there on time or there was a strike happening with the post. Another problem they have problem with ordering though the phone and mail they have found that it wastes a lot of time because they are constantly looking up the codes in the ordering books when ordering.
Also the club Mrs Elone has a file on the members, but all this is done manually and the member's information is not kept on a database. So for example the members fill out a form on paper that is then place alphabetically the members file ling cabinet. Additionally the restaurant bookings are also done manually on pieces of paper., which has consistently lead to problems such as over booking and bookings being lost
With the restaurant expanding as fast as it is me and Mrs Elone have both agreed that that the best thing to do is create a data base system for restaurant so that data retrieval would be made be a lot easier, and the restaurant transactions will be easier to monitor.
User Requirements:
Specifically she would like a system that will:
* Hold details of new members and staff.
* Print each member of staffs weekly pay slip.
* Calculate the clubs monthly and yearly expenses and income.
* Create mail merge to existing club members informing them of any promotions or changes to the club.
* Hold an order sheet for the order of more drinks, glasses etc which will be printed out when necessary and sent to one or both of the suppliers.
* Hold a Bar chart with shows a visual comparison of the sales and expenses.
* Hold a table that will be used for booking the club out for special occasions for members and people of the public.
Analysis
Initial Investigations
Mr Elone was interviewed to find out more detail about the new Black Lady Night Cl
ub Volume Of Data There will
initially be in the range of 19 staff members: 3 people behind the bar, 5 waiters, 4 members of security, 2 cooks, 1 booker/receptionist 3 cleaners 1 assistant manager and 1 manager. Also 50-60 official members of the club and 2 separate suppliers.
Orders
Most orders done and sent of to the suppliers when necessary and do not have a set date on when the next order should be made. When the club is running out of supplies, it is the job of the assistant manager to get in touch with the suppliers a few weeks earlier and make the next order on behalf of the club.
Staff Payment
Each member of staff gets paid a different wage depending on what their position is in the club. The waiters and waitresses all get paid 5.40 ph, people behind the bar who are required to be able to do tricks for the customers are paid 6.30 ph, the cleaners are all paid 4.10 ph, security are paid 8.50 ph, the manager is paid 18.00 ph and the assistant manager is paid 14.00 ph.
Members
The Black Lady Nightclub members pay a one of 150.00 for a year, which entitles them 30% on what ever drinks they want and also free entry to the club on Friday nights (which would usually cost them 15)
Integration with existing accounts system
Each week a report of all the money taken in by the club will be printed. The total amount of all the money taken by the club each Month will be entered under a special account under the accounts system. At the end of the year the expenses on the club will be taken away from all the money taken in by the club throughout the year, the answer to this (depending on wherether or not it is a negative or positive) will be used to show if the club has made a profit or made a loss.
Bookings
The restaurant use a booking sheet to register bookings made on a day-to-day basis. When a customer calls in to book a table the booker fills in the sheet, which include the customers name, telephone number, and what table they will be sitting at. After filling out this sheet the booker then goes on to putting the information in the bookings for the day book.
There is a
Supplier Orders and Payments
All the supplies that need to be ordered will be ticked of on the order sheet. The order sheet will then be printed and sent of to the suppliers with a check. When the suppliers are delivered, it manager or assistant manager will then tick it off that it has been delivered.
Hardware and Software
Ms Elone recently brought a new computer for the new system. She has a Pentium Pc with 128Mb memory, a Gb hard disk and a laser printer. Ms Elone has Windows 2000, which includes Microsoft office. This will be quite adequate to implement a suitable system.
Development will be carried out partly on a school computer and partly done on my home computer, which is a standalone Pentium similar to the one described above. The school computers are PC's with 128MB of RAM attached to a suitable enough printers.
User's Skill Level
Ms Elone uses a Pc to write letter and so is familiar with word. Ms Elone is also familiar an account package, excel with she has used in the past and Outlook express but has never used Access before.
Data Flow Diagram ( Level 1)
The following diagrame illustrates in outline the process of documenting deliveries, invoices and payments.
Objectives of the new system:
The system must perform the following functions:
* Allow staff details required to be changed and edited quickly and accurately;
* Work out the not only the total profit and loss of each month but also they early profit and loss
* Produce a list of all members of the club when sending out mail merge out.
* When using the booking system, it should be impossible to over book a table.
* Calculate the and print out the weekly wages of all the staff working at the club.
* Allow easy recordings of customer payments
* Provide a summary of weekly payments, which can be used in her new accounts system.
* Be able to print out recipes for any new customer after that have paid the 150.00 member fee, which allows them 30% off every drink.
Performing Indicators
The Following performance indicators will be used:
1. It should take no longer than 60 seconds to enter details of a new member and staff
2. It should only take a few seconds to record for example a change in pay for a member of staff.
3. The system should ensure data integrity so that no data permanent data can be deleted or altered once it has been entered into there system
4. The system should be usable by someone with no experience of using database software.
5. The system must be able to print out receipt for new members whenever they want.
6. The system should cater for any number of staff and members
7. It should only take 30 seconds to send out mail merge to existing members.
8. It must take no londger than 15 seconds to record a New members payments.