ICT – St Catherine's School Budget Using a Database Essay Sample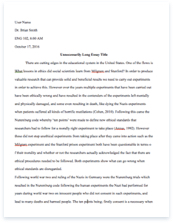 The whole doc is available only for registered users
OPEN DOC
Pages:
Word count: 1313
Category: School
Get Full Essay
Get access to this section to get all help you need with your essay and educational issues.
Get Access
ICT – St Catherine's School Budget Using a Database Essay Sample
There are also extra actives available such as yoga, riding, jazz dance and street dance, and music lessons. These are all added as extras to the girls bills.
The school offers a balance curriculum based around 15 main Academic Department. In these each department they each are responsible for its own budget and determines how this money is spent over twelve mouths.
We also have employees (cleaners and laundry staff who look after the domestic arrangements for the girls. The maintenance department look after the running of the school repairs , heating , lighting and every thing electrical, etc.
As their account system at the moment is simply using pen and paper, I have been asked to design a new one I have decided to use excel as it is very quick and easy to use.
This system will allow it to solve the following problems.
Order goods service for the school
Keep accounts of the school Finances (fees and salaries etc)
Order books and teaching materials
Department Budgets
Lettings etc.
Analysis
At the moment the system is not very good as it is very good as it is still on paper. This is not great because every time the data needs to be changed then all the calculation need to be changed as well then everything would have to be tippex out and gradually it would get very messy. Also it would take ages to find the data, and to file it and makes copes of everything. The data will easily be lost and there is no back up.
So I came up with the idea of using excel, this would make everything a lot easier, the files would be quicker to access and the data would atomically change when another piece of data is altered. Also the data can easily be copied, if you want to make a piece of data stand out then you can simply highlight it than go up to the tool bar and select the colour of your choice. There a sorts of advantages of using excel rather then paper, for example :
Quick and easy access
Back up
Automatic up date
The calculation are done for you
Most of the teaches that work at St Catherine's are quite computer wise. Also excel is very quick and easy to work, so this is why we are going to use it for our accounts. As it is easy to use then it will not take much training for the teacher to learn how to use it. We hope the system will be up and running in three and a half weeks.
Specification
This way will be far better then using the paper, as excel changes my data as I go.
If the budgets are to high then I can sac a few staff but there are also down sides to this from example parents will get cross because they're paying so much and the lesson have to many pupils in. An other way to gain money would be to increase the amount of students then that would also unset parents as they are paying so much and not getting what they are paying for.
We decided to use to use a computerised system using Microsoft excel. We chose excel because it is very quick and easy to use. It can store a huge amount of data and can be very quick to access. If one piece of data is change for some reason, then by using excel it will automatically add up the sums and do the calculations for you. Also if you use colour than it can be very useful for making things stand out and make it clear.
This is my excel spreadsheet using colour to make things stand out.
This is the formula for adding the fees together. If I decide to change any number above the highlighted cell the total will automatically change.
Also using excel you can highlight the data of your chose and make it into a chart. Which shows the data at a glance
Design of the ICT system
yes
No
No
Yes
The top diagram is called a top-down diagram this looks at the whole system by braking down the main tasks into smaller tasks. This diagram shows what has to happen but not how things will happen.
The second diagram is called a system flow chart it shows how the data moves.
Hardware resources required
To put the accounting system into place the school will require, two pc's and printer and a server, a route and a hub.
The reason I would suggest this printer is because it is very quick and efficient. It also increase the productivity of your workgroup with the high-performance HP LaserJet 4300 series printers. These printers offer faster, more powerful printing and a higher duty cycle. Use any printer in the series to print even your largest volume jobs quickly with
Print speed of 45ppm. Customize the printer to fit your ever-change business needs by adding networking and a variety of paper-handling and finishing accessories.
An Hp robust and built to last, HP Pavilion PCs offer a price and performance range to suit every school budget. Backed by HP brand quality and reliability,
HP Pavilion PCs complement HP's school of imaging products, offering customers a complete home computing solution.
All HP Pavilion PCs are Internet – ready and come with special ISP
(Internet Service Provider) offers.
Industry leading power-efficient performance for front-end applications The ProLiant BL e-Class power-efficient server blades, called ProLiant BL10e, integrate a server-class chipset, power-efficient processor, and other power-saving components in an ultra-dense design that reduces power and cooling costs and saves space. With the ProLiant BL e-Class, customers can install up 280 ProLiant BL10e server blades in a standard 42U rack for better utilization of valuable data centre.
I suggest they have a router is because it gives multiple access to the Internet. The sever is than connected hub and all the other computers are connected to that.
Software Resources Required
Software
Microsoft outlook
Microsoft PowerPoint
Microsoft Excel
Microsoft Access
Microsoft word
Windows XP
Microsoft Outlook
This program allows the bursar to write memos, diary's calendars and it is even possible to write reports on it. This would help the bursar a lot as he can use them a lot, so by having the finance sheet on the computer it allows us to have all these programs.
Microsoft Power Point
It is presentation package, which may or may not be necessary.
Microsoft Excel
In order for the bursar, to use this system it must be easy to run and very quick. The good thing about excel it that it automatically adds up your sums for you.
Microsoft Access
This was not use to set up my school, but it is also very good as it can store and huge amount of information from text to currency.
Microsoft Word
Word can be use in many ways, the great thing is if you do not no how to spell a word than you can take a guess at it, then right click and a multiple chose of word will come up for you to select one from. If you are doing a title then, it can make the it look better and more exciting if it is in colour or in bold or even in a different font. By using word this can very easily be done simply by highlighting the text and selecting the necessary icon on the menu bar.