Idea of Cloud in Contemporary Architecture Essay Sample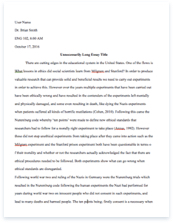 The whole doc is available only for registered users
OPEN DOC
Download Essay
A limited time offer!
Get a custom sample essay written according to your requirements urgent 3h delivery guaranteed
Order Now
Idea of Cloud in Contemporary Architecture Essay Sample
Architecture is the art and science of designing buildings and structures. Contemporary architecture often tries to involve the manipulation of space, volume, texture, light, shadow, and abstract elements in order to achieve an aesethetic end. This distinguishes it from applied science or engineering, which usually concentrate more on the functional and feasibility aspects of a design, rather than its aesthetics (Wikipedia). The more opportunities fives the science to the architects, the more unusual ideas they try to realise. It is not a secret that contemporary architecture and design works pretend to be as outstanding as it is possible.
Plenty of the really talented specialists work on creation something special, unreal and unbelievable to satisfy viewers which become more and more pretentious and, surely, to create a self name. The technologies of our century allow them to create really unbelievable building and to realize new ideas in architecture. For example, the Idea of Cloud like it was realized by Elizabeth Diller and Ricardo Scofidio in Switzerland (Blur Building, Yverdon-less-bain, 2002), Peter Cook and Colin Fournier in Austria (Kusthaus Graz, 2003) and Anish Kapoor in the United States of America (Cloud-Gate Chicago, 2004). Looking at their buildings, it is impossible to believe they were created by Earth people – so much unreal they seem to the usual viewer's eye. Nevertheless, they were really created by usual and really talented and outstanding people.
Starting the review from Diller&Scofidio work – Blur Building, Yverdon-less-bain, Switzerland, the first words in the brain created by imagination are the words of some architecture magazine "An inhabitable cloud whirling above a lake."
Really, it looks like a huge cloud that is sleeping on a usual bridge. In real, this is a suspended platform shrouded in a perpetual cloud of man which creates a fog and can host up to 400 visitors. Surely, it is not a miracle but just the science technologies that make possible to realize a dream. This project is so successful that it is not possible to think it is a real building but not a real cloud – the frame is almost invisible, the fog is really deep and viewers are really excited as the building have almost alive behaviour – its breath produces a fog around which makes it look lake a part of the sky. If the authors' plan was to impress the viewers and to let them believe in the real miracle – their idea was fully realized in this project.
Surely, everyone can has the own meaning of the cloud idea in architecture, but… is it possible to think this building does not have a cloud idea? I think not as it looks like a cloud and let the visitors to feel like being in the cloud. The creation has a breath of the sky and looks like a cloud which is lost from the other ones. Thus, my opinion – yes, the idea of cloud was fully realized here with a great success.
The next creation is the work of Peter Cook and Colin Fournier – Kusthaus in Graz, Austria. Someone said that Kusthaus in Graz is a vision of Europe and, maybe, he was right. It is not really possible to say this work was made fully under the Idea of Cloud in Architecture. Yes, it has some vision of the cloud, but, nevertheless, it looks like a high-tech creation, like a huge space boat. Glass, steel and the light in the construction without angles – there is nothing similar at the whole world and, surely this project is worthy of the highest awards. The creator can be proud because of it but, nevertheless, I would not call it a cloud.
A lot of specialists had a discussion regarding the building but in general the opinion was not bad: "I agree with my colleagues who are sending letters of support for the Kunsthaus Graz, and against current conservative attacks on this important Austrian contemporary art institution. Kunsthaus Graz developed a demanding international program of contemporary art that presents challenging views for art and culture in the region. Kunsthaus Graz has to be preserved precisely as it is now: critical and challenging, open minded institution of contemporary art" (Marina Grzinic). This letter means that conservative Europe is also open for new moving of the architecture fashion and realizes such projects with pleasure within its territory. So, returning to the impression of the project, I can say that project is smart and really unusual, but, as for me, it doesn't fit the idea of cloud in architecture. Maybe, its form looks like a cloud form but, in general, it is a good high-tech project which shows the achievements of the people of the Earth in steel and glass and the light and, maybe, space with its new possibilities and miracles. As for me, there is nothing from the sky in this creation.
The last architecture project to review is a Cloud-Gate Chicago, USA, by Anish Kapoor. Well, it is a… metallic sphere. Really unusual sphere made from a stainless steel. It does not look like a cloud but… it has clouds reflecting on its surface! What does the author and creator says about this project?
"What I wanted to do in Millennium Park is make something that would engage the Chicago skyline…so that one will see the clouds kind of floating in, with those very tall buildings reflected in the work. And then, since it is in the form of a gate, the participant, the viewer, will be able to enter into this very deep chamber that does, in a way, the same thing to one's reflection as the exterior of the piece is doing to the reflection of the city around" (Anish Kapoor).
Truly saying, the author realized the own idea with a great success – the line of clouds is always seen on the "Cloud-Gate's" surface in the day-time in Millenium Park. Returning to the Idea of Cloud in architecture, it is not really possible to say the idea is fully realized in this project. The sculpture is great and the main idea was successful realized and, maybe, everyone has the own opinion regarding the idea of cloud in architecture, but, as for me, "inspired by liquid mercury, the sculpture is among the largest of its kind in the world, measuring 66-feet long by 33-feet high" looks like a beautiful sphere but not a cloud from the sky. However, maybe, its form will recall to someone a form of a cloud…
Hubert Damisch has the own definition of perspective as a structure of exclusion with a degree of autonomy and the cloud as the limits of that structure, what would the cloud be in architecture. Trying to find out if any of the examples above fit into this definition, it is possible to say that under this definition, maybe all above-mentioned works can be called like an Idea of Cloud in architecture as all of them can somehow include the cloud in the form of the creation. Nevertheless, the first project shows this cloud more realistic rather the other two do.
Also, Diana Agrest successfully shown the ideas of metaphor and design in her publication Design Versus Non-Design (in Architecture From Without) as she is a really professional scholar in architecture theory today. "In Architecture from Without Agrest explores the symbolic dimension of architecture from the perspective of the modern city through a remarkable range of subjects – the relationship between architectural and urban ideologies, the symbolic performance of architecture in relation to the urban condition, the formal and ideological development of a building type, the relationship between architecture and other visual discourses, and the position of gender and body in Western architecture."  She is voting to ruin the limits that don't allow to create something especial and she is really close to the idea of a cloud in architecture as borders cancelling is the main purpose to achieve great results.
The Idea of Cloud in Contemporary Architecture, surely, is not the main idea in general architecture today. Some of the above-mentioned creators designed something like a real cloud, someone – not, but it doesn't mean their works are not worthy of the best remark. The idea of cloud is just one idea among of thousand others and it is not possible to value some works under this remark only. Elizabeth Diller, Ricardo Scofidio, Peter Cook, Colin Fournier and Anish Kapoor have designed beautiful structures that can not be compared each to other because they are really different but, maybe, someone will find out something common between them. Maybe, a cloud?
Bibliography
Elizabeth Diller and Ricardo Scofidio. Blur Building, Yverdon-less-bain, 2002
Peter Cook and Colin Fournier. Kusthaus Graz, 2003
Anish Kapoor. Cloud-Gate Chicago, 2004
Michael Hays. Publications. 1998
Diana I. Agrest. Architecture from without.