If I Am Millionaire Essay Sample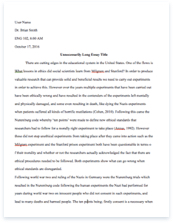 The whole doc is available only for registered users
OPEN DOC
Download Essay
A limited time offer!
Get a custom sample essay written according to your requirements urgent 3h delivery guaranteed
Order Now
If I Am Millionaire Essay Sample
If I had a million dollars, I am guessing I would definitely crave for more. It seems that no matter who you are because there is no destination of a human's greedy. Firstly , I would try to discover a way to double the million , preferably not using anything against the law. Nevertheless, I would find that having a million would be a lot of fun. I would most likely give at least tenth of it to church or to the charity. At least I can help the folks who cannot help themselves in their lives. But, these dollars would disappear quickly unless if I suddenly became some kind of financial genius. Of course, If I had a million dollars, I would spend a lot of it on myself , hopefully not too selfishly, but first of all, half of what was left would be safely stored at the banks which set up around the world. After the dollars stored, I would spend the rest of it on buying few houses , laptops , a couple of new computers or other ways.
On the other hand, I would plan a trip around the world with my relatives to enjoy our lives happily together. Seeing the most beautiful interesting, such as the Great Wall , Pyramids ,Eiffel Tower. I would say that I am probably a materialistic guy but the material thing would satisfy me before I became a millionaire. If I had a million dollars, I would realize that independence, better together. I would give some of it to my relatives and my friends . Besides that, if I were older, I would spend it on any required expenses of an adult. But , before that the possibilities of having a million dollars is a problem. Meanwhile, If I had a million dollars, I would say that my life will be a great change. I am afraid of my way of living would be turn into erosion because I would not need to wonder my income. In my opinion, I realize that it would be better to try our intension to archive a millionaire. I believe that I will be a millionaire through my intension and it will be a fact in my future.