Imagine You Are a Soldier Writing Home From the Front Essay Sample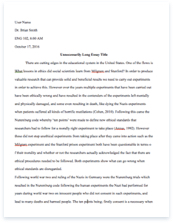 Pages: 9
Word count: 2,445
Rewriting Possibility: 99%

(excellent)

Category: war
Get Full Essay
Get access to this section to get all help you need with your essay and educational issues.
Get Access
Introduction of TOPIC
I hope that you and the children are well and that you are not worrying about me too much. I arrived here in Ypres about a week ago and I realise now that nothing could have prepared me for what I am experiencing.
Unfortunately I have some bad news. When the war first began about four months ago the country was told that it would be over by Christmas. I was glad about this because it meant that we would be able to spend Christmas as a family in peace and not only would it be a celebration of Christmas to us, but a celebration of the ending of the war. Now all this is not going to be possible because yesterday we were told that the war might not be over for another twelve months. This upset me greatly as I hate the thought of not being able to spend Christmas with you, Hugh and Betty and seeing there little smiling faces as they open their gifts. Rose, please tell the children that I am deeply sorry about not being able to spend Christmas with them and tell them that on Christmas day when they are celebrating the wonderful joys of Christmas I will be thinking of them. I am truly sorry to have to tell you this.
Since I arrived here I have been digging trenches. Not only do we have to compete against the bursting shells that come over from the Germans as we work but the weather has become more of an enemy to us as well and because of this, some of the trenches needing repairing, widening, deepening and strengthening. We do not walk through the trenches. We wade through the slush at the bottom of them. They are full of water and in some places above our knees. Our boots are always drenched and my skin has become stiff from the ice of the freezing cold air. I have not been here a day yet where I have been warm, dry or had a sufficient amount of sleep. We are so tired, not only in body but in mind.
I am going to try and get some rest now because I have another hard day ahead of me tomorrow. I will try and write to you again as soon as possible but I find it quite hard to find the time as we are always so busy.
I love you all very much and I am always thinking about you.
I will write again as soon as I can.
Lots of love Charles
To my dearest Rose,
I hope all is well and that you and the children are coping without me. I am missing all of you so much and all I want to do is come home.
I want to wish a Happy Birthday to my beautiful daughter Betty, who is fifteen tomorrow. Tell Betty that she is my favourite daughter in the whole world and that I love her lots. Tell Hugh that he is my favourite son in the whole world and that I love him lots too, and of course my darling Rose, I still love you as much now as I did when I first set eyes on you and nothing will ever change that.
I thought that you might want to know what jobs I carry out each day. Every morning I get up and I do 'Stand To' at daybreak. This is when the enemy is most likely to attack because they don't have as much chance as being spotted while there is mist and the light isn't so bright. There is a lot of tension throughout the front line when we do 'Stand To' because the Germans could attack at any time. When I wake up I can hear the muttering of the sentries talking, mice scuttling around and every now and then there would be a shot coming over at us. In the low mist of the morning everything is grey and damp. There are only a few patches of grass left to see on these fields as most of it now is mud, water and dead bodies but on those few patches of grass that there are left the dew sparkles like glitter. When I see this sparkling it reminds me of the sparkle in your eyes when you smile at me. When daylight comes the order 'Stand Down' is given. When this happens the tension decreases but the sentries still keep watch by a periscope.
Although trench life is miserable we do get given plenty of food but cooking is a big problem. I think they give us a sufficient amount so that they can keep our energy levels high. Each day a squad of men stay behind in the woods to bring us the day's food. The distribution of the food takes place just before daylight. Each day I get half a loaf of bread, half a box of sardines, one cup of coffee, a small piece of cheese and a chocolate bar. All the food has to be cooked in the same container so sometimes we get lumps of onion floating around in our tea, which was quite disgusting at first but I guess we've all got used to it n
ow. We are starting to experience many more gas attacks now. The
effects of inhaling the gas are awful and I feel so sorry for all of the dear soldiers that die from them. I think it has to be one of the worst ways to die. We know when there is a gas explosion because we see a green mist. I can't describe it better than calling it a green cloud of death. Men rush to put on their gas masks but some are too late and fall down onto their knees, their chests heaving in agony and the dreadful poison takes over their body and kills them. It's one of the worst sights I have ever seen.
More people are dying now and the sights are repulsive. All I can hope is that the war will be over soon and I can home to see you.
I love you all with all my heart and I really hope that I can see you soon.
All my love Charles
xxxxxxx
September 19th 1916
To my dearest Rose,
How are you? I hope Hugh, Betty and yourself are well. I am missing all of you so much and I am crying as I write this. I was talking, just the other day to a fellow soldier. He has a pregnant wife and another two children. Yesterday he was shot. His death has made me think about how many more Daddy's there are fighting in this war and how many children have been left without a Dad because of this. It's terrible.
Living in these trenches in horrendous. Last night we had a terrible thunderstorm. A terrific amount of rain fell into the trenches and they now all look like rivers. Many of the soldiers have spent days knee-deep in water or mud and because of this they are suffering from a disease called trench foot. This is where the foot swells up three times their normal size and goes completely dead. When the swelling of the foot goes down it is then that the excruciating agony begins. Men scream and cry with the pain and many men have to have their feet and legs amputated.
This misery and discomfort in the trenches is getting so bad now that soldiers are longing to go into battle. One soldier told me the other day that the real courage of a soldier is not facing battles, but the fatigue, discomfort and misery of trench life. I think I agree with him. Sometimes we have to go without washing or changing our clothes for weeks at a time and so many of us have got lice. Unfortunately I am one of them. They make us scratch and this has led to many of us getting boils and ulcers. The only way we have of getting rid of them is either by cracking them with our thumbnails or running lighted candles up the seams of our trousers. When we do this they pop like balloons when they are burst. The lice are very unpleasant and I find it disgusting when I have to crack them with my thumbnails.
Flies are also a terrible problem. There are thousands of them because the horse droppings are a good breeding ground for them. They rise in a black mist from the dead bodies on the battle-field.
The rats in the trenches are the worst aspect of trench life. Even the clean trenches are swarmed with them. There are millions of them and some of them are nearly as big as cats. A fellow soldier woke up the other morning to find one asleep next to his head. They come and feed off the food and the dead bodies. It is really revolting and we all fear and hate them. Some of the soldiers have got dysentery and so have got diarrhoea, cramps and fever.
Many of the soldiers now are just fed up with the whole war and just want to go home. I am one of them. I came here excited about the prospect of fighting for my country. Now I don't think I have any patriotism left in me. Any way I must go because I have to do 'Stand To' soon.
I love you lots.
Send my love to the children too.
Charles
xxxxxxx
January 18th 1917
To my dearest Rose,
I hope you and the children are well. I am missing you all so much. I am missing your wonderful smile and beautiful eyes and I am missing the time I am not being able to spend with the children. It's been over two years since I left you and am really upset that I have not seen my children grow up in that time.
The fear of death has become so great recently that there have been many cases of self-inflicted wounds. Some of my fellow soldiers were so frightened of dying on the battle field that they have shot themselves in the foot to try and get themselves sent home. Many soldiers are dying in the trenches now. One of my friends died the other day by a bomb-shell that came over and hit us. I am lucky to still be alive. The worst sound that we hear is the screaming of men out on the battlefield in agony as they fall to their death. Fear of death and the sight of death is one of the worst things we have to live with.
Burial is impossible in the trenches as there are so many deaths each day. Soldiers are fighting over the same ground all the time and so the bodies just become another bit of ground for the soldiers to trample over. Many of the bodies become incorporated into the trenches too. It is really horrendous and the stench is repulsive and filthy. The stench is a mixture of mildew, rotting food and the smell, which comes off decomposing dead humans and dead rats. Everything in the trenches has a loathsome odour about it. Even the food we eat and the water we drink stinks of death.
All this death around me has made me think. Most of my friends have died and so I keep thinking, 'what's stopping me being next?' I hate to sound so unconfident and depressed in my letters but I don't know if I am going to live or die. At any moment of this war I could have died so what's stopping it happening now?
Anyway I must finish this letter as I need some rest. If I should die before writing my next letter I just want you to know that I love you and the children with all my heart and that even when I'm in heaven I will not stop loving you for my love is eternal. I also want to thank you for my wonderful life that I have with you because if I didn't have you my life would be nothing. If I die the only thing I ask of you is to think about me every day remember the joyful times we have had together and forget about the unfavourable times.
I've written a poem for you and I would ask you to read it to Hugh and Betty for me as well. It's just a message to tell you that I will always be there with you no matter what.
It'll Happen Again
I'll see you again whether it's in this life or another.
I'll hear you again whether it's for real or just in prayer.
I'll caress you again either with my arms or a soft breeze on a summer's day.
I'll comfort you again either by holding you or your thoughts of me.
I'll touch you again either with a living hand or through words from my heart.
I'll think about you always whether it's here or in heaven.
I'll love you always as I have always done because my love for you is everlasting,
Yesterday, today, tomorrow and all eternity.