IMF and Greece: admirable honesty Essay Sample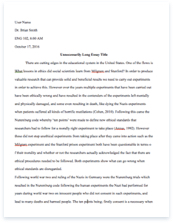 The whole doc is available only for registered users
OPEN DOC
Pages:
Word count: 373
Category: finance
Download Essay
Get Full Essay
Get access to this section to get all the help you need with your essay and educational goals.
Get Access
IMF and Greece: admirable honesty Essay Sample
An insider's chronicle of an enterprise that looked doomed from the start
©AFP
Excuse me while I kick myself. The International Monetary Fund's report on its role in the 2010 bailout of Greece, published on Thursday, contains some blunt self-criticism. It highlights the IMF's surprise at how bad things were in Greece, the optimistic assumptions on which the €110bn bailout was structured, and the Fund's failure to be sceptical enough about what it was being told. All of which is useful. The report's real value, though, is as an insider's chronicle of an enterprise that looked doomed from the start. *
Running through the IMF report is the Fund's intense discomfort at being very much the third party in the "troika" that rescued Greece, alongside the European Commission and the European Central Bank. The Commission's tart response to the report – "we fundamentally disagree" – suggests that this is how Brussels saw the IMF's role, too, despite the fact that the Fund provided almost a third of the financing and most of the experience in cleaning up the mess after a national meltdown. One of the report's key conclusions – that it was a mistake to delay the restructuring of Greek debt – can serve as a metaphor for the bailout and its attempt to deny, or at least to postpone, the inevitable.
A second rescue had to be cobbled together two years later that included debt restructuring and bank resolution. Hindsight suggests that it was also naive in the extreme to assume that Greece would be able to resume market-sourced financing by 2012. Greece's rescue was, and remains, a political event designed in Europe. It is a disarming and admirable quality of the IMF that it has the self-regard and self-confidence to believe that things might have turned out better if it had acted differently, or more decisively. Perhaps the European Commission will display such modest self-criticism when its own account of the rescue of Greece is written.
Email the Lex team in confidence at [email protected]
Copyright The Financial Times Limited 2013. You may share using our article tools. 
Please don't cut articles from FT.com and redistribute by email or post to the web.