Immigrant in Australia Essay Sample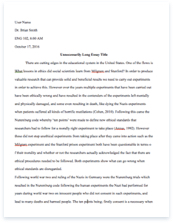 The whole doc is available only for registered users
OPEN DOC
Download Essay
Get Full Essay
Get access to this section to get all the help you need with your essay and educational goals.
Get Access
Immigrant in Australia Essay Sample
There are too many, too few, or just enough immigrants coming to Australia. Discuss. Immigration is the semi-permanent or permanent movement from one country to another. There are many factors causing people to leave the country they have been living in such as economic, politic, cultural and environmental. (National Geographic Society, 2005). According to the Migrations Expert (2012), immigration is assumed to have occurred first in Australia over 50,000 years ago when the ancestors of Indigenous Australians arrived through the islands of the Malay Archipelago and New Guinea. Furthermore, Department of Immigration and Citizenship of Australian Government (2012) stated that today, nearly one in four of Australia's 21 million people were born overseas. The number of settlers arriving in Australia between July 2008 and June 2009 totaled 158,021. This number has played a central role in Australia's society and economic development.
In addition to the Indigenous population, Australia's cultural diversity has increased through immigration. Many previous studies have found that large number of immigrants coming to Australia is the base of multiculturalism that has created an Australian democratic society, but some people feel that multiculturalism has threated Australian identity and culture. Also, even though immigrants have stimulated Australian economic, some people claim that immigrants are taking the jobs of Australians. However, in fact, most immigrants fill employment gap. Thus, it is believed that numbers of immigrants coming to Australia is just enough. This essay will focus on the immigration in Australia in terms of multiculturalism and economy. One major benefit of immigration in Australia is the multiculturalism of society which has helped create a democratic society. This is supported by Kuzio, (1998) who stated that multiculturalism leads Australian became a democratic society that respects diversity and difference, it helps to integrate diverse cultures into the wider society without separating them from their past.
On the other hand, opponents of multiculturalism declare that multiculturalism is affecting Australian identity. In the view of some Australians, the world is changing and moving too fast for them now. It threatens their jobs and welfare, and even the values of life they have built. These values are very important for the identification of themselves as citizens of Australia. These concerns are mostly felt by many people both in urban and rural Australia, and have triggered them to find the cause. For most of the societies, multiculturalism has become one of the causes. (Department of Immigration and Citizenship of Australian Government, 2012). However, since the multicultural policy launched in the 1970s, it has been a successful and effective policy in creating tolerance and harmony in Australian society.
As argued by Rubenstein (2007) that the main key to Australian multiculturalism is about rights and responsibilities. The policy of multiculturalism stands to accept and respect the rights of all Australians to express and share their individual cultural heritage, the right to receive equal treatment opportunities, and the elimination of discriminatory barriers. Furthermore, Rubenstein (2007) indicates that the key concept for multiculturalism has always been integration into the core values and institutions of Australian life. Cultural diversity is celebrated by all Australian on March 21 each year. It is referred as to Harmony Day. The theme of Harmony Day this year (2012) is Everyone Belongs, which means that all Australians are welcome the arrival in the country, regardless of their background. Harmony Day is devoted to reflect the origins of Australia and recognize the traditional owners of this land. All of society was asked to participate and appreciate different cultures, which make Australia a great place to live. (Department of Immigration and Citizenship of Australian Government, 2012).
In term of economy, immigrants play an important role in the labour market to fill the employment gap. It appears that some Australians are not attracted to work as nurses in rural areas due to the fact that working in rural areas creates barriers such as professional isolation, limited opportunities for work, schooling and recreation for spouse and family. This has to force the government to recruit nurses from overseas. This phenomenon commonly happens in developed countries as indicated by Francis et al, (2008) that a shortage of rural registered nurses now exists in most countries across the world. Australia, North America and Europe are some of the industrialised nations experiencing escalating nursing shortages and an associated significant upward trend in the inflow of overseas-born nurses. Australia, the United Kingdom and the United States of America are the countries receiving the largest number of overseas trained nurses.
Australia itself recruited 11 757 overseas nurses during the period of 1995 and 2000. Also, in 1996 Australia employed around 25% nurses who were born in overseas: 11.2% in UK or Ireland, 3.9% in Asian countries, 2.8% in New Zealand, 2.5% in 'other Europe' and 3.3% in 'other' countries. Conversely, it is argued that immigrants take the jobs of Australians. Nilsson, (2005. p.3) agreed on this by stating that one impact of immigration is immigrants take over jobs of inborn Australians. This particularly occurs to IT technicians. Prospects for new graduates of computer science in Australia is less good because of the presence of thousands of cheap labour from abroad, other effects are declining wages and rising unemployment rate among workers of information and communication technology (ICT) under the age of 30 years. Furthermore, Nilsson, (2005. p.4) cited that by using one report of an unpublished census data and migration rates of government, it was concluded that the ICT migrant stock in 2003 reached a unjustifiable 13.000, or 7 per cent of the workforce sector.
It was also states that younger workers are badly affected because 76 per cent of migrants aged under 30 years were paid lesser compared to the new graduates of Australia. However, reality has proved that many immigrants (skilled and non-skilled) have difficulty getting a job due to the lack of Australian work experience. As Masanauskas, (2005) wrote in The Herald Sun on the skilled migrant program failing, by saying that Australia's skilled migration program could face an overhaul after a review ordered by the Federal Government. Thousands of skilled migrants are either unemployed or languishing in low-skilled jobs. Thousands of migrant professionals are either unemployed or taking jobs driving taxis or working in restaurants and supermarkets. The new arrivals typically send out hundreds of job applications, but many fail to get interviews in their fields because they lack Australian experience.
Moreover, Masanauskas, (2005) gave an example that a Business IT specialist Lucian Popa, from Romania, has applied for 200 jobs, but is working as a kitchen hand and doing supermarket night shifts. Mr Popa said "There is no future for my profession. I do not want any money from the Government, I just want a job". It clearly shows that even though skilled immigrants in certain context do not take Australian jobs, but fill employment gaps such as taxi driver, security guard and cleaner. In conclusion, apparently immigration has negative impacts both for Australia and immigrants such as immigration threating Australian identity and immigrants taking jobs from Australian.
On the other hand, immigration creates a democratic society that helps citizens to value diversity and differences, and fills the employment gap in order to develop Australia in various sectors of development. Clearly, it is better to have just enough number of immigrants coming to Australia in terms of economic and political perspectives. The government might add the number of immigrants but should apply some restrict procedures such as matching skilled immigrants with jobs available in Australia. Taking to the account that if too few immigrants come, it will disrupt the economic development of Australia. On the other hand, if too many immigrants come, it could also interfere with the harmony of the Australian society life.
References:
Department of Immigration and Citizenship of the Australian Government, (2012). About harmony day. Retrieved from http://www.harmony.gov.au/about/ Department of Immigration and Citizenship of the Australian Government, (2012). Australian multiculturalism for a new century: towards inclusiveness. Retrieved from http://www.immi.gov.au/media/publications/multicultural/nmac/intro_a.htm Department of Immigration and Citizenship of the Australian Government, (2012). Key facts in immigration. Retrieved from http://www.immi.gov.au/media/fact-sheets/02key.htm Francis, K., Chapman, Y., Doolan, G., Sellick, K., Barnett1, T., (2008). Using overseas registered nurses to fill employment gaps in rural health services: Quick fix or sustainable strategy?. Retrieved from http://onlinelibrary.wiley.com/doi/10.1111/j.1440-1584.2008.00967.x/pdf Kuzio, T., (1998). The Politics of Multiculturalism. Retrieved from http://www.taraskuzio.net/Nation%20and%20State%20Building_files/1998_kuzio.pd