Impact of Western Culture on Youth Essay Sample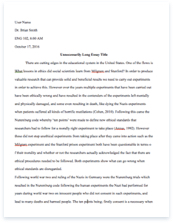 The whole doc is available only for registered users
OPEN DOC
Download Essay
Get Full Essay
Get access to this section to get all the help you need with your essay and educational goals.
Get Access
Impact of Western Culture on Youth Essay Sample
The culture of India has been shaped not only by its long history, unique geography and diverse demography, but also by its ancient heritages. Regarded by some historians as the "oldest living civilization of Earth", the Indian tradition dates back to 8,000 BC and has a continuous recorded history for over 2,500 years.
But due to the increasing development… Due to globalization… the rich culture of India is disappearing. The most impact is of western culture on India culture. Western culture is based more on materialistic factors where as our culture has a spiritual base.
The culture of India is been disappearing by many ways… the youths in India do not respect their elders, the families in India live separate… And thus have lost contacts with their other relatives…
the big point which is making the culture of India to disappear in bollywood… the dressing style of the actresses, the slang word used in movies are been influenced the youth to bad step of life. The young ones try to act the same as these actors do which is very bad to the culture of India…
the lack of morals, the lacking faith in God, having late night parties, the influence of drugs and alcohols, least interest in Indian languages like Sanskrit, Hindi, Celebrating mothers day, fathers day, valentine day, fools day etc rather than celebrating our Indian festivals and thus wasting their precious time of life, Thinking to be independent at an early age
so I strongly say that accept good from that and try to know our Indian culture more than u definitely change mind.. Thnkyou!