Implement and monitor WHS Essay Sample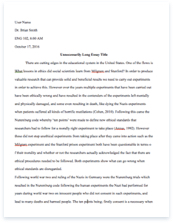 The whole doc is available only for registered users
OPEN DOC
Download Essay
A limited time offer!
Get a custom sample essay written according to your requirements urgent 3h delivery guaranteed
Order Now
Implement and monitor WHS Essay Sample
Plagiarism/Cheating. You must compose your answers in your own words.
Simply pasting text from the Internet will result in a failing grade. It is better to write your own thoughts in your own words – even if your English is not perfect – rather than copy word-for-word the thoughts of someone else. Submitting identical answers. You may discuss your assessments with other students, but submitting identical answers to other students will result in a failing grade. Your answers must be yours alone. TUTORIALS. Tutorials are run every week to help you answer the assessments. The schedule for tutorials will be announced during the first week of term. You are urged to attend the tutorial that pertains to your online subject. Penalty for late submission. 5% off mark per day that it is late. After two weeks overdue it's a zero mark, unless there are special extenuating circumstances.
Instructions
Please answer ALL questions in this assessment by typing your answers in the blue spaces. Regularly save your work on your own PC (or flash drive) and upload this file once it has been completed On the following pages you will find various types of information. The symbols below will be used throughout this project to represent the different types of information.
A description of the task to be competed
A document or piece of additional information that will assist you complete the task 
Questions that require an answer.
Written Assessment
2 Instructions:
This written assessment has been designed to assess the criteria associated with the competency BSBWHS401A Implement and monitor WHS policies, procedures and programs to meet legislative requirement. To achieve competency in this unit, a person must be able to demonstrate:
applying organisational management systems and procedures to WHS within workgroup area applying procedures for assessing and controlling risks to health and safety associated with those hazards, in accordance with the hierarchy of controls providing specific, clear and accurate information and advice on workplace hazards to workgroup knowledge of legal responsibilities of employers, supervisors and employees in the workplace.
This competency is part of the award BSB41307 Certificate IV in Marketing.
You must successfully complete all parts of this project. The table below shows you the assessment weightings for this unit of competency.
If you are not sure about any aspect of this assessment, please ask for clarification from your assessor.
3 Overview of Written Assessment
Part
Weighting
1. Implement and monitor WHS policies, procedures and programs to meet legislative requirement 50%
 Task Description
Write your answers to the following questions in the space provided below.
Section 1 : Provide information to the workgroup about WHS policies and procedures
Questions
1. Explain the main objectives of WHS legislation relate to the health, safety and welfare of people? (3 marks) The purpose of the model
WHS Act and other WHS legislation is to introduce a nationally consistent set of laws covering health and safety at work. Currently, there are numerous variations between the laws of each state and territory, and this can lead to confusion for businesses and employees, as well as different standards of safety depending where the work is carried out. The main objective of the model Work Health and Safety Act is to:'provide for a balanced and nationally consistent framework to secure the health and safety of workers and workplaces'.
2. How can you ensure that WHS training is understood and implemented?(2 marks) Undertake regular audits (internal and external) to assess the effectiveness of WHS. Conduct an agreed schedule of workplace inspection.
Undertake audits and inspections to ensure that scheduled WHS activities occur. Provide regular reports on progress towards the health and safety performance targets outlined. Implement a system to ensure all incidents, accidents, near-misses and hazards that occur on a Macquarie University campus are reported via the University's online health and safety reporting system
3. Why is Incident/accident reporting necessary(1 mark) It is also important to record and investigate 'near-miss' incidents to learn from mistakes and prevent workers being injured or becoming ill in future.
4. Write a policy and procedures for two of the following(4 marks) Fire and Evacuation Policy
When the Fire Alarm sounds, act immediately to ensure your safety. The Fire Alarm System is designed and engineered to provide you with an early warning to allow you to safely exit the building during an emergency situation. Procedures
A fire risk assessment has been undertaken which will be reviewed annually. However, more frequent reviews will occur if there are changes that will impact on its effectiveness. These may include alterations to the premises
or new work processes. The fire evacuation procedures will be practices at least quarterley. Health and hygiene practices
Policy
All members of the healthcare team will comply with current Centers for Disease Control and Prevention (CDC) hand hygiene guidelines. Procedures
Before eating and after using a restroom, wash hands with a non-antimicrobial soap and water or with an antimicrobial soap and water. When hands are visibly dirty or contaminated with proteinaceous material or are visibly soiled with blood or other body fluids, wash hands with either a non-antimicrobial soap and water or an antimicrobial soap and water. Accidents and Incidents
Policy
All accidents and incidents must be reported to the immediate supervisor by the staff member as soon as reasonably practicable after they occur and wherever possible, before leaving work for the day and a WHS Accident/Incident and Investigation Report form completed, even if no injury is apparent. The WHS Accident/Incident and Investigation Report form is to be forwarded to the Senior WHS Consultant within 24 hours of the accident/incident. Procedures
When an Accident/Incident Occurs In the event of an accident or incident, where it is safe to do so, staff will take appropriate immediate action to minimise the risk of further injury or damage (for example, isolating the hazard, first aid, evacuation, containing spills). In a case of injury, depending on the severity of the injury and the injured worker's preference, appropriate first aid or medical attention should be sought from one or more of the following: – A First Aid Officer in Security (Dial 222) or from the immediate work area. – An Ambulance Officer (Dial 0 000).
– The nearest available hospital or medical facility, such as Sydney Hospital, Macquarie Street,Sydney. – The injured worker's treating doctor.
Safe Work Practices
Policy
The PCT Board and Chief Executive of the PCT accepts its responsibilities under the Manual Handling Operations Regulations 1992 and will, as far as is reasonably practicable, take steps to meet this responsibility by ensuring: – the implementation of this policy
– PCT employees are properly informed and trained in relation to all types of manual handling they have to carry out as part of their tasks at work. – manual handling practices, and equipment used in manual handling are safe and the risk to health is reduced to the lowest level that is reasonably practicable. – A comprehensive monitoring process is developed to ensure the effectiveness of the policy . Procedures for manual handling
When dealing with manual handling a number of factors should be considered which may eliminate or minimise the associated risks. Alternative solutions to manual handling can often be found and these should be considered before the handling takes place like must the material be handled, must the material be lifted and are there lifting aids available.
Fire and evacuation
Health and hygiene practices
Accident and incidents
Safe work practices- Manual handling, hazardous substance controls, etc
Section 2 : Implement and monitor participative arrangements for the management of WHS
Questions
5. Explain why consultation in the workplace is such an important part of monitoring a safe workplace?(2 marks) It is important to :
provide an opportunity for support workers, volunteers, managers, supervisors, clients and others in the workplace to work together to seek solutions that lead to healthier and safer workplaces. provide a forum for review and contribution towards policy and procedure development within the organisation. share relevant information about work health and safety (WHS)
6. Should consultation be two way or just from the top down? Why(4 marks) Consultation is a two-way process at minimum. Simply telling workers of management decisions in relation to health and safety does not constitute consultation. It must include the genuine opportunity for all parties to contribute effectively to any decision making process aimed at eliminating or controlling risks to health and safety.
7. How would you communicate outcomes of WHS consultation to employees in a workplace? (4 marks) Documentation provides the evidence that the risk management process has occurred and is an important part of communicating with workers and others in the workplace. Your documentation should start with policies and procedures, and include forms, checklists, safe work procedures, care plans, etc. You must have a system to ensure relevant documentation is retained. If your reporting system is email based, you must ensure emails are retained for the correct period of time as defined in relevant legislation. You must also be able to retrieve information on demand. You should also have a consultation statement which details how your organisation will communicate and consult with workers.
Section 3 : Implement and monitor the organisation's procedure for providing WHS
Questions
8. Why is WHS training is important part of maintaining a safe workplace? (2 marks) Because with WHS training will lead to safer practices among workers.
9. What needs to be considered in a job design investigation? Provide examples.(5 marks) "Job design" refers to the way that a set of tasks, or an entire job, is organized. Job design helps to determine: What tasks are done, how the tasks are done, how many tasks are done and in what order the
tasks are done. It takes into account all factors which affect the work, and organizes the content and tasks so that the whole job is less likely to be a risk to the employee.Job design involves administrative areas such as: – Job rotation
– Job enlargement
– Task / machine pacing
– works breaks
– working hours
A well designed job will encourage a variety of 'good' body positions, have reasonable strength requirements, require a reasonable amount of mental activity, and help foster feelings of achievement and self-esteem. Although there are many ways to carry out job design, the following stages are essential: Do an assessment of current work practices.
Do a task analysis.
Design the job.
Implement the new job design gradually.
Re-evaluate job design on a continual basis.
The overall goals of job design are :
Task Variety
Work Breaks / Rest Breaks
Allowance for an Adjustment Period
Provide Training
Vary Mental Activities
Example of job design :
Task variety :
– Repetitive tasks – are the same muscle groups or mental tasks done over and over? – Static positions – are there few or no opportunities to change position? – Fast work pace – is there muscle tension and stress?
Work/RestSchedules
– Long work period(s)– is there potential for fatigue?
Adjustment Period
– Are there allowances for adjustment periods or varying pace ofwork for
new/returning employees? Training
– Have employees had adequate training?
Mental variety
– Is there some variety or ability to choose what to do next?
10. What can be done to ensure individual and job needs are matched as much as possible?(3 marks) By education and training program
Section 4 : Implement and monitor organisation procedures and legal requirements for identifying hazards, assessing and controlling risks
Questions
11. Identify the steps in a risk management approach(3 marks) There are 5 steps in the system used to manage work safety and health : – identify hazards and hazardous jobs
– assign priority for each hazard and hazardous jobs
– assess the risk to find out exactly what makes it hazardous – control the risks or fix the problems
– evaluate periodically to check that work health and safety risks are being effectively managed
12. Explain the process for assessing the risk associated with hazards in the workplace.(3 marks) The process for assessing :
– Assessing likelihood
The likelihood will depend on probability and frequency of exposure to a hazard. – Assessing consequences
The severity or range of the potential consequences resulting from the hazard. The risk assessment should considereach of following risk factors : – physical activity required for the task, e.g. if it involves physical exertion, repetitive action, uncomfortable posture etc. – work environment, ie lighting, layout, temperature, egress routes, isolation, traffic etc. – nature of the hazard itself, e.g. hazardous substances, machinery, sharps/blades, radiation, potentially violent clients or intruders etc. – individuals involved in the process, ie their level of training and expertise, their physical capacity to perform the task, their health status ie., any existing condition that may increase the risk, e.g. injury, age, pregnancy, allergy etc
13. Describe the Hierarchy of controls: Six ways to deal with hazards or control the risks to health and safety (3 marks) The hierarchy of hazards control :
– Eliminate the hazard or task if the risks outweigh the potential benefits. – Substitute the hazard with something less hazardous eg., substitute a toxic substance with another that is non-toxic. – Isolate the hazard by using barriers or distance eg., put insulation around noisy equipment. – Use engineering controls, such as local exhaust ventilation to remove dust/fumes, or automate the process. – Minimise the size or volume of the hazard and the duration of exposure to the hazard. – Rearrange the work area and work flow eg., have deliveries made to the end-point to avoid re-handling, intersperse repetitive activity with different tasks to avoid overuse injuries etc.
– Establish safe work practices, such as restricting access to the area, keeping the area free of clutter, being prepared for emergencies e.g., spills, and prepare and use safe work method statements for hazardous tasks. – Provide training and supervision appropriate to the level of expertise of the personnel involved. As a minimum, this would include familiarisation with local hazards and their control, safe work methods and emergency procedures. – Wear personal protective equipment such as robust footwear, gloves, laboratory coats, safety glasses, ear plugs/muffs, dust masks etc., as a secondary measure to supplement the other agreed risk controls.
14. Who should you tell in the workplace when hazards have been identified and a risk control plan is implemented?(1 marks) The managers or supervisors     
Section 5 : Implement and monitor organisation procedures for maintaining WHS records for the team
Questions
15. Provide an example for informal and formal WHS reporting of will identify.(5 marks) Reporting of hazards can be informal or formal, for example, asking the cleaning staff member to move their bucket from the doorway (informal) or sending a memo to the cleaning company to ask them to tell their staff not to leave buckets in the doorway (formal).
16. Describe an effective WHS recording system.(5 marks) All indentified hazards and their controls should be documented – usually referred to as a Hazard Register. Hazards and controls need to be reviewed regularly but at least every 5 years or when : – New plant or subtances are introduced to the workplace
– Before work of type not previously perfomed at the workplace is commenced. – When there is change in the type of work, work practices or plant that may result in an increased risks to workers or others. – When information becomes available concerning work, work practices, plant or substances that may impact of workers or others.