Importance of Marketing Essay Sample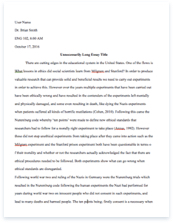 The whole doc is available only for registered users
OPEN DOC
Get Full Essay
Get access to this section to get all help you need with your essay and educational issues.
Get Access
Importance of Marketing Essay Sample
The seminar was organized to introduce Plastic Industry to basics of Marketing Management. It is a fact that Plastic Processors by and large are weak in Marketing and hence need to start paying more attention to Marketing. The Seminar was attended by 36 paid participants out of which 24 were from Mumbai Plastic Industry Cluster. Pls find attached the list of participants The first session was taken up by Mr Bipin Angolkar – from " Smart Sellers " on the subject of Introduction to Marketing , Strategy & 4 ":P " of Marketing mix .He explained clearly the objective of Marketing – which is to help the company to achieve it's growth objective. He further explained difference between Sales and Marketing. The job of Marketing is to generate enquiries and the Sales will convert it into actual "Sales and collect payment. They complement each other. With more competition, both Sales & Marketing are becoming important in Plastic Processing as well. He also further explained the 4 "P "s of Marketing – Product, Price, and Place & Promotion.
How these are related to Sales. He pointed out that Plastic processors should come out of" Processor "thinking which focuses more on Polymer, Processing etc and not about Marketing, 4 Ps – to increase Sales . He also explained importance of Segmentation and it's role in Marketing by giving some examples. He provided the basis on which Segmentation of Market / Customers can be done A case study of their client was explained with brief details. The next speaker Mr Prashun Chatterjee – spoke on Digital & Web Marketing The speaker explained the evolution of Web – from Web – 1.0 to Web 2.0 along with Web site & capabilities that improved. According to him Social media is rapidly gaining ground not only in personal space but even in Business space. He gave example of "LinkedIn" social media site which is mainly for Business people. He also explained it with a small Demo of the website of their client, as to how certain features of Web site like eg Employees families, could get involved with each other through Web site and help in turn to reduce churn rate of employees, solve their salaries issues etc.
The ultimate point he made was that Digital media, Web (Internet) is becoming important tool in Marketing which should not be ignored by Plastic Industry.
The Seminar was accompanied by visits of the National Consultant to the individual units in developing marketing plans and developing a marketing strategy. Benefits to participants Krupa Industries – Started with brief Marketing Plan. Started focusing on selected Products . Focused on Organized retail segment and started visiting Dealers . As a result their 2012 year's 1sr Qtr Sales was higher by 20 % over the same period of last year 2011. Kumbojkar Plastic Molders – Prepared Marketing Plan .Started visiting Old customers proactively along with follow up of Quotations . Started getting small orders Mitsu Chem Pvt. Ltd.- Prepared detailed Marketing Plan . Accordingly started visiting old customers , follow up of quotations etc.
Their Sales went up by 60 % in 1stQtr 2012 over first quarter 2011 Oswin Plastics Pvt. Ltd.- Prepared brief Marketing Plan. Organizing their Marketing Team . As aresult they have added 9 new customers this 1stQtr Vinit Performance Polymers Pvt Ltd- Last Year (11-12) their Sales went up by nearly 20 % due to initiative in Marketing. (Hired two trainees from Aurangabad College and focused on Marketing) Prepared Marketing Plan and recruited one of the two trainees. Now fully realized importance and benefits of focusing on Marketing Feedback analysis The Training helped them understand how to build a strategy focused organization and in developing a decision making strategy. For most it provided a good understanding of digital marketing. It was a general feedback that case studies should have focused more on the 'how' than the 'what'