Important Aspects of Madame Bovary Essay Sample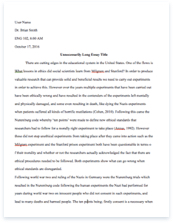 The whole doc is available only for registered users
OPEN DOC
Download Essay
Get Full Essay
Get access to this section to get all the help you need with your essay and educational goals.
Get Access
Important Aspects of Madame Bovary Essay Sample
* Use of imagery –blossoming of pimples on Madame Bovary's face (#1)
* Use of realism-use of graphic detail (manure, etc.) to contrast with romantic setting (Rodolphe and Emma holding hands)
* Use of irony and repetition–beggar figure who symbolizes Emma's own position. Details about the arsenic and Emma's recollection of where the poison is kept.
* Use of foreshadowing–Lleureux as money lender and swindler
* Fantasy versus the drudgery of everyday life
* Retreating into world of literature and theater
* Division of novel according to major disappointments in Emma's life: with Charles and marriage more generally, with Rodolphe who fails to sw eep her off her feet, and with Leon who fails to find money for her.
* Incorporation of science and medicine versus the use of folk knowledge and religion
* Charles has touch of disaster (not golden touch of Midas)
* Importance of written word–letters, legal documents, promissory notes, novels and magazines
* Convention and nineteenth century morality–Emma resists notions about women's roles. She actively pursues affairs and handles money, acting as power of attorney for Charles
* Public and Private life division–the difficulty of keeping the two realms separate (as during the Fair and while Emma undertakes her affair with Rodolphe, crossing the fields)
* Scandal–Charles becomes interested in Emma while he is married to Madame Bovary #1. Emma's flagrant affairs with Rodolphe and Leon; Emma's financial crisis and Lleureux's predatory behavior which exasperated the situation. Misrepresentation of one's wealth (Madame Bovary #1).
* Emma's death–buried in a white gown which is soiled by her sickness
* Homais's creation of local scandals–the Blind Man
Scandals in the scientific community–Hippolyte's club foot, the surgery, and the amputation