In Paris with You Essay Sample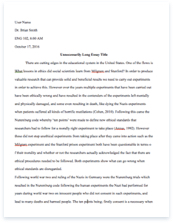 The whole doc is available only for registered users
OPEN DOC
Pages:
Word count: 867
Category: love
Download Essay
A limited time offer!
Get a custom sample essay written according to your requirements urgent 3h delivery guaranteed
Order Now
In Paris with You Essay Sample
Compare and contrast the use of love in 'In Paris with you' and 'His coy mistress'. The first twenty lines of the 'His coy mistress' start to talk about how much this girl means to this particular man. The main character in the poem talks about how he will wait forever to be with her, but at first this seems to be a fantasy for the man and it may not happen for them to be together. His views as of now are that he wants to take his time and he doesn't have go anywhere however 'In Paris with you' James Fenton opens his poem with the sentence Don't talk to me of love. He appears to be getting over a broken relationship, saying I've had an earful. The first line of this poem is quite negative and tells the reader that love is difficult for the speaker, he's had an earful and maybe been let down in the past. In the next for lines of 'To his coy mistress' we realize that the attitude has changed and that maybe we don't have enough time to just wait for a loved one because they may never come back.
You should basically live life in one day, then he goes on to say how fantasy can be taken away and we have to face the reality of limited life mortality. Whereas in 'In Paris with you' the start of the poem is all about surviving heartbreak for the speaker, love is also expressed as a game in this particular poem which is different to 'His coy Mistress' as it is explaining how you don't have forever so you should just get on with it and go for what you love. The phrase 'vegetable love' is used in 'To his coy mistress' which could mean that it isn't a real romance like the one in 'In Paris with you', it could just be a smutty description to describe his feelings. But 'In Paris with you' repeats the phrase 'I'm in Paris with you' to emphasize the love in the poem. The last fourteen lines of 'To his coy mistress' tries to show how passionate it will be. There is no reason why they should wait if it is going to be that intense, it is also to show how to live and love within a limited amount of time on Earth. I Paris with you have a different tone and effect towards love, the tone towards the end of stanza 2 becomes more upbeat since he has met someone new and they are together in Paris.
In the next three lines of 'In Paris with you' Fenton uses the word "Paris" three times as an apparent substitute or metaphor for the word love when he says, for example, "I'm in Paris with the slightest thing you do." "I'm in Paris with… all points south" is presumably a reference to his companion's genitals, especially as the following line is the question "Am I embarrassing you?" Fenton ends the poem as we might expect with the statement, "I'm in Paris with you', which is used throughout the poem as Paris is the city of love which is being reminded at the end of each stanza. I think that this poem includes more about love than 'to his coy mistress' which I think is more about the timing of living someone. Overall I think that both poems have different ways to express love, one of them uses time to show how if we want something we should just go for it and not wait, as time will run out quickly. And the other poem is a little more romantic but shows the negative side to love and how it can cause heartbreak for the lovers.
They both start off with a sort of negative view about love but finish with a positive way of thinking about loving another person and how it can change people's minds. You can tell that 'in Paris with you' the speaker is a little bit uncomfortable with the word love so they use the word Paris to replace it, 'I'm in Paris with your eyes'. At the end of the last stanza it brings all the emotions that love has brought together to finalise the poem. In Paris with you suggests it doesn't matter what surrounds you when you're in love with someone but it's about being together and spending time together, this is also like 'his coy mistress' which tells us how the quality of a person's characteristics can bring you together. I found the difference between the two poems is that In Paris with you has more of a romantic theme whilst 'to his coy mistress' has a theme of 'seize the day' which means it gives out the message of spend your time carefully with the person you want and then hold on to it forever. In Paris with you is more like a new couple meeting in a bar and starting to get to know each other which seems to be a little awkward with the unpleasant surroundings but it soon becomes easier for the new relationship.