Incorporating Facebook in the English for Specific Purposes Essay Sample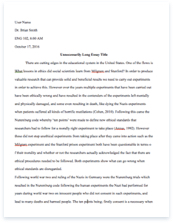 The whole doc is available only for registered users
OPEN DOC
Pages:
Word count: 1917
Category: facebook
Download Essay
A limited time offer!
Get a custom sample essay written according to your requirements urgent 3h delivery guaranteed
Order Now
Incorporating Facebook in the English for Specific Purposes Essay Sample
This paper focuses on the challenges students face during learning specific vocabulary of Business English (BE) course and how to Facebook to help them overcome this issue. The survey carried out at Dong Nai Technology University, Faculty of Foreign Languages revealed learners' preparedness and attitudes towards the BE course with 30 students. The participants were divided into two Facebook site groups. Qualitative and quantitative approaches was employed to analyze the collected data, including qualitative data of peer assessment on Facebook sites, interview, and a self-developed satisfaction survey questionnaire.
The findings of this study indicate that incorporating Facebook in the English for Specific Purposes (ESP) course can effectively assist college students in learning business communication English. Students can improve their professional knowledge not only from the in-class instruction but also through peer assessing on Facebook. Additionally, the blended learning approach can significantly enhance the students' learning motivation and interest. Finally, some useful instructional strategies are provided to educators and practitioners in the English education field.
Key words: Business English, DNTU, vocabulary INTRODUCTION ? Nobody can deny the fact that, at the present time, English is rapidly becoming the leading language in international relations, on internet sites, in international aviation, in tourism and international communication for commerce and trade. People believe that teaching Business English is aimed at developing students' skills of professional communication and writing in English depending on the business field. It means that such teaching and learning should be connected to students' particular specialization and improved their vocabulary.
The aim of this study is intended to discuss the major problems of students in the light of the BE content, and especially the effect of using Facebook to study BE vocabulary. The use of social network has become a significant part of life in the 21st century. According to Gemmil and Peterson (2006), the Internet play an important role in socializing among students. Bruner (1990) provide that students are encouraged to participate in active dialogues with other students and instructors as well as to collaborate with others in activities in order to construct knowledge.
Literature review Additionally, the learning process can be transformed from in-class teaching into learning outside the classroom (Liu, Shih, & Tsai, 2011). Particularly, the advantages of using blogs in education have been suggested by some scholars. Blogs enable individuals to communicate, interact, and exchange ideas and opinions with each other (Richardson, 2007; Shih, 2010). Also, customized blogs or online interactive sites can facilitate learners' team-building and provide spaces for learners to comment and give feedback for others.
Incorporating online learning platforms into teaching can ease the limitations of classroom walls and provide students more opportunities to connect with each other, which will result in better learning effectiveness (Chen, et al, 2011; Lou, et al, 2010; Richardson, 2006). As a result, Web 2. 0 technology can be used as a collaborative tool for students and teacher to deliver such tasks (Lou, et al, 2010; Shih, 2010; Weller, Pegler, & Mason, 2005). Past studies revealed that online learning through web technologies has become increasingly important and crucial for education (Jou, Chuang, & Wu, 2010; Shih, 2010).
According to Smyth (2011), technology enhanced learning using video communications can provide learners opportunities for more authentic online collaborative learning, both formally and informally. Hsu and Lin (2008) stated that blogs can be regarded as a major way of knowledge sharing. Expected benefits, reputation, altruism, trust, and other determinants affecting knowledge sharing are considered as the incentives for knowledge sharing. In addition, knowledge sharing requires collaboration and cooperation between the interaction of the learners and contributors of knowledge.
Chang, Chen, and Li (2008) concluded that knowledge constructed by the learners cannot be efficiently shared by the leaners in the traditional classroom settings. Instead, a web-based coursework journal can effectively promote students' knowledge sharing, improve the quality of coursework, and advance their learning performance. Additionally, Li and Chen (2009) pointed out, online asynchronous discussion forums enables students collaborate, share and negotiate knowledge without the need to meet physically in person, or to work simultaneously.
Therefore, students will be able to sustain the inter-relationship among the group members through effective group communications and discussions in such a cooperative learning environment (Yang & Chen, 2008). Furthermore, the learning capacity will be developed at the level of individual, group members of a community or organization, or a network (Cornelissen, et al 2011). Facebook was the first social network to surpass 1 billion registered accounts and currently sits at 2. 05 billion monthly active users ( HYPERLINK "http://www. statista. com" www. statista. com, 2017).
Facebook sites have features: online discussion or message board and bulletin board for uploading pictures and videos, and so on. Individuals can access online freely to share information and knowledge, interact, and communicate with others synchronously and asynchronously. Some studies also concluded that team-based and project activities can merit active learning (Liang, 2010; Lou, et al, 2010a; Neo, Neo, & Kwok, 2009). Online team interaction can also help shy students or team members who rarely speak up in the class or discussion activities (Chang, Chen, & Hsu, 2011).
Additionally, functions such as emails, bulletin boards, chat rooms, forums, and online discussions can also promote learner-instructor and learner-learner interactions in Internet instruction and thus enable learners to learn and exchange ideas and opinions freely as well as to participate in discussion activities to deepen the understanding of the topics (Chang, Chen, & Hsu, 2011; Liu, Ho, & Song, 2011). Challenges for the ESP Teacher. Business English is a subject in the curriculum of the BA in English language at Faculty of Foreign Languages, Dong Nai Technology University (DNTU).
The subject has been aiming to build and develop a commercial English language foundation for students, helping students meet business needs in business. At the present, the teachers of this subject at DNTU in general, in Faculty of Foreign Languages in detail are limited in number, and they have encountered some difficulties with the transition from General English teaching, or English Language teaching to English specialized in the field, as well as the limitations of students in the specialized knowledge base in Vietnamese.
The most challenging here is the students in DNTU are lack of specific purpose in learning English vocabulary, especially in Business English vocabulary. In theory, BE learners should by definition be a particular kind of learners – adults at advanced levels of FL knowledge, and also grammar, who should be treated as subject specialists in their fields of study/areas of work, and as such as a source of information for BE teachers. Besides being a learner, the BE students should also be a provider of information and material, if not expertise, to a BE teacher (Hutchinson and Waters, 1987).
In order to reflect an extremely varied scope of the BE teacher role, some authors prefer to use terms like practitioner, monitor, facilitator, trainer rather than the term teacher. Dudley-Evans and St John (1998: 13) believed that BE teachers seem to have five key roles, some the same as EFL/GE teachers, some in addition to those, namely a teacher, a course designer and materials provider, a researcher, a collaborator, and an evaluator. Therefore, in teaching, teachers need to develop their materials in order to meet students need then help them to remember as well as use vocabularies in real situations.
BACKGROUND AND SIGNIFICANCE
Background
After transition from General English teaching, or English Language teaching to English specialized in the field, there are lots of problems that to be discuss: The teachers didn't train to teach Business in English but they were trained about English Literature, English Language or English Teaching Methodology. Teachers usually have a lack of specialised knowledge and practical experiences. The students didn't have background of Business before studying the course.
In the majority of cases Business English teachers are not specialists in the students' professional fields, one of the characteristics or even a critical feature of BE is that a course should involve specialist language and content. That is why the primary issue in BE teaching is the struggle to master language and subject matter. Teachers find themselves having to teach with texts whose content they know little or nothing about.
The research will help students in general and the second and third-year students in particular have a general look at problems that they may face in learning Business English vocabularies. If the study is research successfully, its results and recommendation may help students getting better knowledge in Business field. Population and study sample The questionnaire participant sampling were sampled from each teacher's class. The aim of the survey was to find out students' opinion about their preparedness to study vocabularies of Business English course.
Sample size and selection of sample
There were 104 participants altogether. The research employed a questionnaire on students' attitudes towards learning Business English. The participants were asked to answer questions. For 6 to 10 questions participants were expected to tick the appropriate answer. The respondents were second and third year students who study Business English at Faculty of Foreign Languages. The participants were the students specializing in Business English. Collection of data
After two days delivering more than 100 questionnaire sheets to students and teachers, the questionnaire sheets are collected and analyzed. The questionnaire strategy is lasting for 8-10 minutes because the participants might have a tougher time verbalizing their experience regarding the topic.
The questionnaire's survey are shown Students' answers about learning Business English (%) No. Questions of the questionnaire Strongly agree Agree Partly agree Disagre Total (n=100) % Total (n=100) % Total (n=100) % Total (n=100) %
1 Do you have enough knowledge of English to learn Business English?
2 Do you have enough knowledge of business to learn Business English?
3 Do you have enough vocabularies of business in Vietnamese to learn Business English?
4 Do you have enough vocabularies of business in English to learn Business English?
5 Do you understand content of Business English course?
6 Do you understand Business English words and collocations needed for specialty?
7 Does the content of Business English course meet your learning needs?
8 Does the content of Business English course meet your learning needs?
9 Please give the reason why don't the content of Business English course meet your learning needs?
10 What do you expect about the BE course?
Conclusions – The important things which must be considered when analyzing learning needs are who the learners are, their level of Business English, their level of professional knowledge, their expectations about the course, etc.
1. In higher-education settings, it is very important for lecturers in English for Specific Purposes (ESP) to establish channels of communication with content lecturers and study program designers.
2. ESP teachers should not try to teach the subject itself (he/she would probably not be able to anyway), but should strongly advise the students to discuss the matter with his/her subject teacher.
3. A mixture of skill-based and topic-based approaches seem to be more relevant to the needs of the learning situation to satisfy the learning needs of the ESP course.
REFERENCES
Hutchinson, t. & Waters, A. (1987). English for Specific Purposes, A learners-centered approach. Cambridge Harmer, J. (1989). The Practice of English Language Teaching. Harlow: Longman. Ellis, M. , and C. Johnson. (1994).
Teaching Business English. Oxford: OUP. Ellis, R. 2006. Current issues in the Teaching of Grammar. TESOL Quarterly, 40 (1), 83-107. Dudley-Evans, T. , and M. St John. (1998). Developments in English for Specific Purposes. Cambridge: CUP. Catherine, Dawson. (2009). Introduction to Research Methods- A practical guide for anyone undertaking a research project. How To Content Creswell, EB. (2009). Research Design – Qualitative Quantitative and Mixed Methods Approaches. SAGE Slavica Cepon1. Business English in practical term. Retrieved from http://espeap. junis. ni. ac. rs/index. php/espeap/article/view/165/100