India: A Land Of Festivals And Fairs Essay Sample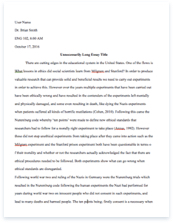 The whole doc is available only for registered users
OPEN DOC
Download Essay
A limited time offer!
Get a custom sample essay written according to your requirements urgent 3h delivery guaranteed
Order Now
India: A Land Of Festivals And Fairs Essay Sample
India, the world's second largest country, has over 1 billion inhabitants, who speak 18 major languages and more than 1,000 minor languages and dialects. It features an infinite variety of landscapes and unsurpassed cultural richness. With so much diversity embedded within one culture, it is easy to understand why India is called "a land of festival and fairs." Every day of the year there is a festival celebrated in some part of the country.
As in any old civilization, most of these festivals have religious ties. Because India is still a predominantly rural nation, many of its festivals also welcome the coming of natural phenomena like the seasons of the year, the harvest, the rains, or the full moon. Thus, festivals often commemorate the sacred bond felt by the Indian villagers to their land. Nevertheless, there are those festivals, such as karwa chauth, practiced with great austerity by women of the Hindu faith in devotion to their husbands, which are not festivals as such, though there may be something of a festive air attached to these occasions. Some festivals are observed throughout the country, or in a greater part of it; others, such as the famed snake race of Kerala, have peculiarly regional associations. Yet others, most notably Diwali and Holi, have been instrumental in bringing the diaspora of Indian communities back together. In remote places like Fiji, Mauritius, Trinidad, Jamaica, and Guyana, these festivals are celebrated with a pomp and vigor not always witnessed in India itself, indicating the intensity of India culture even after it travels away from the subcontinent.
Among the most popular of all festivals, Dussehra symbolizes the triumph of good over evil. It takes place sometime between late September and early October. Every region observes this ten-day festival in a special way. In the North, "Ram Lila' recitations and music recall the life of the legendary hero, Rama. Large fire-cracker-stuffed effigies of Ravana, representing evil, explode to the cheers of thousands of spectators. In Kulu against the backdrop of snow-covered mountains, villagers dressed in their colorful best gather to take out processions of local deities accompanied by the music of pipes and drums. In Karnataka, Dussehra is also observed with splendid pomp and pageantry. In Bengal and the East, this festival is called Durga Puja. Images of the goddess Durga are worshiped for four days. On the last day, these images are taken out in a procession and immersed in a river or the sea.
Twenty-one days after Dussehra comes Diwali, the festival of lights, which recognizes the return of Rama to Ayodhya after his fourteen-year exile. Diwali or Deepavali means an array of lamps (Deep= Lamp, Vali=Array). Countless flickering oil lamps made of clay and lights are lit in houses all over the country to welcome Lakshmi, the goddess of wealth. This festival is spread over four days and the worship of Lakshmi is an integral part, as are the fireworks and festivities. Diwali can be thought of loosely as the Indian version of Christmas, in terms of how it is observed.
As the brief spring warms the landscape, northern India relaxes with the celebration of Holi, the festival of colors. Holi occurs on the day after the full moon in early March every year and was originally observed to celebrate good harvests and fertility of the land. Today, Holi is kept in remembrance of a legend from Hindu mythology. The story is concerned with an arrogant king who resents his son Prahlada for worshipping Lord Vishnu. He tries to kill his son but fails every time. Eventually, the king's sister, Holika, who is said to be immune to burning, sits with the boy in a huge fire. Much to the king's surprise, the prince Prahlada escapes unharmed while his aunt burns to death. Huge bonfires are burnt on the eve of Holi as a symbolic representation of this legend. On the actual day of Holi, greetings and sweets are exchanged. Men, women, and children revel in throwing colored powder and squirting colored water on each, making Holi the most boisterous of all Hindu festivals.
Karwa Chauth is a fast undertaken by married Hindu women who offer prayers seeking the welfare, prosperity, well-being, and longevity of their husbands. It is believed to have an extraordinary rate of observance. Following a bath early in the morning, well before dawn, the woman puts on a fresh set of clothes and partakes of a meal of very select grains and fruit. The woman is bound to abstain from food and even water for the rest of the day, but often such strict rules are adjusted and tone down in actual practice. According to custom, various items including a karwa, an earthen pot with a spout, are collected and worship is offered to Siva and Parvati.
The descriptions of the festivals in this essay offer only a taste of Indian culture. Furthermore, these festivals represent the Hindu tradition. One must not forget that the diversity of the country itself contributes to the wide range of holidays and events on the Indian calendar. In fact, several of the occasions observed in the United States, such as Christmas and Easter, appear in India.