Indian Retail Study – the Kirana or Mom and Pop Store Essay Sample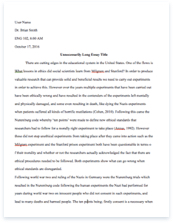 The whole doc is available only for registered users
OPEN DOC
Pages:
Word count: 1032
Category: india
Download Essay
A limited time offer!
Get a custom sample essay written according to your requirements urgent 3h delivery guaranteed
Order Now
Indian Retail Study – the Kirana or Mom and Pop Store Essay Sample
Leadership is the state or position of being a leader. It is being No.1 in one's area of operation. This No.1 status is not easy to attain. Flexibility, trust, integrity and sustainability are just some of the virtues that make a person or an entity a leader. A leader can be a person, a corporation or a brand for that matter.
Becoming a leader in any industry requires having a business model which more than anything else stands the test of time. Such a model has to be unique and must be equipped to meet all the requirements of its customers.
In the Indian retail industry, one such unique model of business has been so successful that it has been replicated over 12 million times. This model is the face of unorganized retail in India, the ubiquitous Kirana store or mom n pop store as it is referred to in English. These kirana stores are the leaders in selling food and grocery to Indians and have been leaders ever since retailing started in India.
The Indian retail industry is unique in many ways. The retail market in India is estimated at US$ 470 Bn in 2011, which accounts for roughly 35% of GDP and is expected to grow to US$ 675 Bn by 2016 with a CAGR of 7.5%. The biggest share of the retail pie belongs to the food and grocery segment, roughly 70 %. But the most significant fact about retail in India is that much of it is unorganized (more than 97%).
(Technopak Analysis, 2011)
(Technopak Analysis, 2011)
Kirana stores fall under the unorganized category of retail. There are more than 12 million mom n pop stores in India and they generate revenues of well over $200 billion each year. That is why they are the undisputable leaders in food and grocery retail and retail in general. The average kirana store is around 500 square feet in size and it houses everything from groceries to vegetables. It is a one-stop destination for the needs of an average household and what's more, most stores now a days have home delivery facility!
One of the many advantages of these neighborhood kirana stores is the facility of short-termcredit, which is very attractive for the average middle class household. To understand the success of kirana stores, we have to look at what drives demand in India. Demand in India is driven not by income levels as most people think but by local/micro factors. These factors may include community practices, eating habits, weather conditions, literacy levels and/or local prices of food products.
The demand is therefore not uniform and this factor is the main reason why kirana stores are so popular. They cater to the local needs. The people running these stores live in the locality itself or have lived there for generations and understand the needs of people better than anyone else.
They stock items that sell in the locality they are present in and do not invest in one's which are not so popular. They sell spices, vegetables, pickles, dry fruits, grains, rice, and pulses along with FMCG goods. Since they are owned and run by people from the local community, the people in the locality have trust in what these shops sell and the customers are greatly influenced by the kirana shopkeepers. So much so that in remote areas the kirana shops are the demand drivers for FMCG products as they are the only point of access to such goods.
What do you do if that jam you bought wasn't the one that your children wanted? Simple, you could just walk up to the kirana store you bought it from and get it exchanged! This kind of facility is not available in supermarkets or modern retail outlets. What if you want to buy a small number of an item like one or two toffees but didn't want to buy the whole pack? Easy, just go to your nearest kirana store!
Nowhere would you get loose items and this is a real boon for the average Indian. Sachets have revolutionized the way commodities like shampoos and food stuffs are sold. A lot of poor and lower middle-income people rely on this kind of packing for such commodities and these are only available at kirana stores.
One of the biggest advantages that these stores have is their location. They sit bang in the middle of a locality or between two or more localities and this gives them a huge catchment area. It is therefore seen that sometimes multiple stores open next to each other to meet the demand. These stores are mostly in houses or in small shops known as booths so the investment on land is nil or minimal. This provides the shop owners with a relatively high ROI. Moreover with the increase in efficiency of the distribution of today's FMCG players, supply of goods is not a problem so much so that the companies provide various incentives to the shop owners so as to sell their product. These shops are also a very important source of feedback on product sales for companies.
With the inflow of FDI in retail and private investment, the scenario in urban India is changing. Supermarkets and hypermarts are springing up everywhere and this is definitely having an impact on the business of kirana stores. But most of the population still lives in rural India (70%) for whom the kirana stores are the only source of FMCG goods and food items. Moreover the Indian mindset that products being sold in big and flashy stores are bound to be a tad more expensive than those sold in kirana stores is limiting the profitability of such modern stores. Most of the big retailers such as Big Bazaar and Reliance fresh are loss-making ventures till now and will require some time before they become profitable. Till then kirana stores will remain the undisputed kings of Indian retail.
References
http://articles.economictimes.indiatimes.com/2010-08-17/news/27599478_1_china-s-gdp-real-gdp-growth-savings-rate
http://www.caclubindia.com/articles/fdi-in-indian-retail-sector-highlights-analysis-12546.asp
PWC report – Winning in India's retail sector
Technopak report – Emerging Trends in Indian Retail and Consumer 2011