Individual Contributor to Being a Manager Essay Sample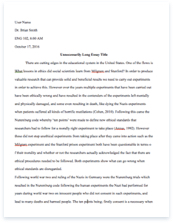 The whole doc is available only for registered users
OPEN DOC
Get Full Essay
Get access to this section to get all help you need with your essay and educational issues.
Get Access
Individual Contributor to Being a Manager Essay Sample
When I was hired as Global Chemist in an electronics manufacturing last 2010, I clearly understood my function and my role as individual or a specialized contributor in the organization. I was tasked to handle the hazardous substance management system (HSPM) and verify compliance of products from different customer and environmental regulations globally. When I am starting, my job requires me to use the process management model and other tools such as turtle diagram to understand the overall picture since I am applying this to all sites in order for me to implement consistently the HSPM System.
I focused on the customer requirements and transform this to my understanding as a specialized individual so that the system I will establish can be applied to existing and future customer and environmental requirements. After using the PDCA or plan-do-check-act approach, I finally established the system in three months' time and started to roll it out to different IMI sites. Along the way, I got problems with other sites since I didn't consider the language barrier. But still, I managed to deploy the established system in 6 months which is one of the few systems that are already integrated. I learned so much from this experienced as individual contributor on how to work with cross functional teams and how to use the process management and PDCA approach to be effective in implementing a system in a complex organization.
My experience as a Corporate Quality Manager gave me opportunity to broaden my perspective and apply other skills that I have. Most of the projects like customer audits and measures that I handle tend to be successful since most of our customers comment "very good" on our work. So it seemed my management style is working for me and the organization. When I read the book "New Era of Management", I take time to reflect and evaluate my performance as a manager. I found out that what I'm doing right now is the complete opposite of what it has to be. I realized that I tend to apply my "management style" as individual contributor and want to learn all the stuff from my new job. I often failed to communicate and focus more on what our metrics and goal is. I have to be open to them, listen to their ideas, bond with them, and be a leader and engage them with most of the activities to achieve a common goal.
As a manager, I have to focus more on how can I use their talents and mold them to be efficient and effective in our workplace which I often failed to do. I learned that I have to be creative and focus on the areas that will require me to manage our resources since our manpower is very limited and our scope is a global function. I thought I learned so much when I successfully managed HSPM, I was wrong.
It's just a first step of a broader and a more complex job that I have to master. I have to hone my skills particularly the planning, organizing, leading and controlling aspect which focuses on my teams rather than individual. When I was an individual contributor I focused more on my technical skills, since I am now in first line managers I have to focus more on human skills rather than technical skills. I have so much to learn in managing people but it's worth a shot. The road is narrow but I am now confident that I can do this with the new learning's and experiences that is coming my way.