Inflation, Unemployment, Labor Force Change in the USA Essay Sample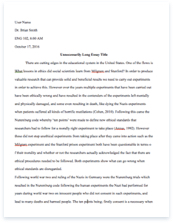 The whole doc is available only for registered users
OPEN DOC
Download Essay
A limited time offer!
Get a custom sample essay written according to your requirements urgent 3h delivery guaranteed
Order Now
Inflation, Unemployment, Labor Force Change in the USA Essay Sample
The article "Inflation, Unemployment, Labor Force Change in the USA" by Ivan Kitov discusses main driving forces of inflation, unemployment rates in the country and, what is more, important, tries to find relation between inflation and unemployment. The author defines relations between inflation and unemployment as "a lagged linear function with a positive coefficient". The author provides model for macroeconomic analysis of inflation and suggests that it is necessary to identify driving forces that lead to inflation; to evaluate real GDP per capita and to define personal income distribution. Nevertheless, Kitov doesn't try to recommend anything specific to monetary economists and central bankers. Actually, he assumes that massive efforts should be taken to precisely measure inflation and unemployment to receive potential outcomes.
I think that the article contributes significantly macroeconomic studies as it covers the most painful issues of unemployment and inflation which affect every person in the country. Author's arguments are valid and full of sense. Moreover, the author supports his ideas with evidence and official statistics. For example, he writes that during the period 1948-2005 intensive employment growth was observed in 1965 (58.5%) and in 1990 (67%). The article is very informative and analytical, and the purpose of the paper is to make people aware of major causes of inflation and unemployment.
Further, I found new facts and ideas. For example, Kitov claims that the main driving force of inflation is changes in labor force. Stagnation, disinflation and decreased unemployment, according to the author, are natural results of the lag. They are dependent from labor force changes. Therefore, it is possible to predict inflation rates from one to six years ahead. Such information was new for me. After reading the paper I became more interesting in revealing the consequences of inflation and unemployment. The paper is related to the course material as it covers inflation and unemployment in macroeconomic context. Kitov refers to inflation and unemployment fluctuations in terms of their effect on the overall economic performance of the country.
References
Kitov, Ivan. (March 2006). Inflation, Unemployment, Labor Force Change in the USA. Ecineq, 3, 4, 23-26.