Information and Communications Technology Essay Sample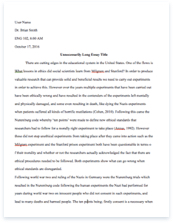 The whole doc is available only for registered users
OPEN DOC
Pages:
Word count: 347
Category: election
Get Full Essay
Get access to this section to get all help you need with your essay and educational issues.
Get Access
Information and Communications Technology Essay Sample
Software Project Title: Voting System of Supreme Student Government for Malinao School for Philippine Craftsmen Course: Bachelor of Science in Information Technology Proponents: 1.Regie V. Aquino 3. Ian D. Leocario 2.Michael Jhon B. Permejo 4. Dexter R. Yap-Diangco Project Description: A computerized voting system of Supreme Student Government for Malinao School for Philippine Craftsmen was proposed. It aims to provide the school with an efficient election system and to promote IT in the school. Through this proposed system, the voting process of Malinao School for Philippine Craftsmen can be faster. This system will cater a student information module that will accommodate student record, candidate record and voter records. Function of the system includes the ballot module where the student will choose whose going to vote. There is canvassing module of votes and it prints the tallied votes. All the information of the Fourth Year student and also the student who graduated in that school will store in archive. This will be the basis of records for future purposes. The system has restrictions particularly in voting ones. The system will integrate barcode reading technology to speed up the process of casting their votes.
The system will include confirmation terminals for the student which determines their eligibility to vote. In voting process, the voter will scan their ID to the barcode scanner to log-in and the server will automatically open the computer, chosen by the server randomly. The system will use client-server architecture. All the information of the student will store in the database. The database of the information system is related to the database of the voters. Efficient and accurate retrieval of information of the student can now be archived through the student information system of proposed system. All the records will be stored and secured in the database. Backups of files can easily be made through the backup function of the database. CD-ROM's and flash drives can be used to store the back-up files. Security measures are also added to protect the records of the students by means of the login/logout menu.