Informative speech on alcohol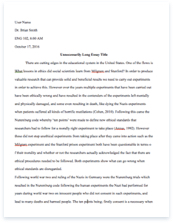 The whole doc is available only for registered users
OPEN DOC
A limited time offer! Get a custom sample essay written according to your requirements urgent 3h delivery guaranteed
Order Now
Five years ago my friends and i had fun drink a lot of buzz (alcohol) that night I went home. Got inside the house saw my closet and opened it tried to pee inside but I never did because there was no toilet to open, so I went outside and open one white container that look like it, but still did not pee. Then all I did was to pee from my floor down.
My sister saw everything but could not say anything because she didn't want my dad to know. So she drag me to the other side of the apartment and beat me so bad but I never knew I was beaten. The next day when I woke up I could feel pains all over my body, but still couldn't remember anything. I was hungry and tired but from that day I told my self I would never drink again.
Ladies and gentlemen, it maybe legal to drink but alcohol is a drug too. I will like to tell you no matter the type or amount you drink it is not good for your body and brain. And if you can't control it then know your limit.
Think before you drink your body belong to you.
During this speech, I am going to talk to you about the effects of alcohol consumption immediately after drinking it, with daily consumption and how alcohol affects your body after long-term use of one or more years.
BODY
Short Term Affects
Lets talk about the affects of alcohol immediately after consumption. You probably know that alcohol is a depressant taken in liquid form, a depressant is a drug that slows the rate of the body's functions according to the Partnership for a Drug-Free America website. The student information site on drugs of Virginia Tech University state that a person's brain is affected by even small amounts of alcohol. The most vulnerable cells of the brain affected by alcohol are those associated with memory, attention, sleep, coordination, and judgment. This is why you're more likely to do things you might not usually do. Studying for a test can be hard even after one drink. Drinking can have immediate effects on the circulatory system, too, decreasing the drinker's blood pressure, pulse and respiration. LONG TERM EFFECTS OF ALCOHOL
Long-term effects of consuming large quantities of alcohol daily, especially when combined with poor nutrition, can lead to permanent damage to vital organs such as the brain, heart, pancreas and liver. Drinking too much alcohol can also weaken the immune system and can increase the risks of developing cancers. In addition, mothers who drink alcohol during pregnancy may give birth to infants with fetal alcohol syndrome. These infants may suffer from mental retardation and other irreversible physical abnormalities. In addition, research indicates that children of alcoholic parents are at greater risk than other children of becoming alcoholics.
ONE OR MORE YEARS OF CONSUMPTION
After many years of consuming alcohol, a person can develop alcohol poisoning which can cause the death of brain cells and death to the cells that provide energy and nutrients to the body. This dehydration effect is why drinking can make you feel sick the next day.
Heavy use of alcohol can lead to addiction also know as alcoholism. When you suddenly stop the heavy intake of alcohol, your body is likely to get symptoms such as severe anxiety, tremors, hallucinations and convulsions.
CONCLUSION
In conclusion too much alcohol can influence a person to do things he would never even think of doing if he were sober. One drink can help to open up a conversation and relieve tension, but sometimes one drink can lead to another, and another, and yet another. Knowing what the ramifications of heavy drinking are should make one think twice before drinking alcohol in excess.
Related Topics